Atlas VPN is a VPN based in the USA. It uses the next generation WireGuard tunneling protocol. Further, there are more than 75 servers in various countries.
In this Atlas VPN review, we will highlight its features and other important facts that will help you decide whether it's the right one for you or not.
Let's begin.
Atlas VPN Overview
Atlas VPN is a free VPN offering an affordable plan that has a 30-day money-back guarantee. This VPN offers apps for iOS, Android, Android TV, Amazon Fire TV, Windows, and macOS. When you subscribe to their premium subscription, you will get to enjoy endless simultaneous connections.
The paid, as well as free versions of this VPN, offer decent security and speeds that can help you browse the internet safely. But it is worth mentioning that its free version has a data capacity of 2GB every day and can't unblock geographically limited streaming services. And thus, we highly recommend that you opt for the paid version. The paid Atlas VPN version is capable of unblocking Netflix as well as other services such as Amazon Prime Video,
Atlas VPN, on the other hand, supports P2P file-sharing for anonymous and safe torrenting. Another great thing about this VPN is that it doesn't keep logs of your personal data. So, even though it is a US-based VPN that doesn't have privacy-friendly laws, Atlas VPN is completely safe to use since it won't track your online activities.
Nevertheless, keep on reading this AtlasVPN review for further details.
What Does Atlas VPN Actually Do?
As mentioned, a VPN is a safe and secure tunnel between your devices and VPN servers. The moment you connect to the server of Atlas VPN, your device will have a new DNS and IP address. You are able to hide your IP's original locations and select which IP address you should stay at through the Atlas VPN application.
Additionally, this VPN will hide all your online activities since your traffic will be encrypted automatically. Once the traffic gets into the server, Atlas VPN will decrypt the information or data and let you access a certain destination safely.
Atlas VPN, on the other hand, is capable of unblocking content from various streaming platforms like Netflix, HBO Max, Disney+, YouTube, and Hulu. However, there are a few platforms that this VPN can't unblock which includes Amazon Prime Video, DAZN, BBC iPlayer, and 10Play. Further, you will not have any luck unblocking platforms when using the free version, so it's best to use the paid one.
On the other hand, we all know that the aim of a VPN is to boost your online privacy and security. And please note that the best service providers don't gather information that can be linked to you. Luckily, Atlas VPN upholds this and doesn't keep any confidential data logs such as internet usage, IP address, and location.
But this does not mean that they are not logging anything. Because Atlas VPN logs information that they can use to offer premium and more reliable features to their users and improve their services.
Top 7 Features of Atlas VPN
While Atlas VPN doesn't offer as much as other major VPNs like NordVPN, know that it has something that makes it one of the best VPNs in the market.
Here are some of the top features of Atlas VPN that you will surely find beneficial.
1. Split Tunneling
Split tunneling is one of the support features of the best VPNs across the world. As the name implies, this feature will let you separate your VPN tunnels into two – a tunnel that is not encrypted that your internet service provider sees and an encrypted tunnel that will bypass the monitoring of your internet service provider. In actual fact, this comes handy in some situations.
For example, when you are connected to a server in the United Kingdom on your PC, the weather report found on your taskbar will begin to show the current weather in Brisbane. Imagine, guess who will wear a couple of coats in sunny weather? Nonetheless, we began routing our weather application through a tunnel that is not encrypted.
Besides that, this feature of Atlas VPN can also be used in other situations. With split tunneling, you will be able to access online bank accounts by blocking a VPN IP address. It will even improve the speed of apps consuming intensive data.
2. Kill Switch
Virtual private networks in case you didn't know depend on servers, and whether we like it or not, servers go down from time to time. This is a major issue that happens to the servers of the VPN where you're currently connected. Perhaps you are wondering why.
Here's the answer – the moment you lose connection to a server, the tunnel that's encrypted will break down, which in turn exposes your online traffic. If you are doing something that wants to remain private, for example, torrenting, you will get in trouble with your ISP or worse the government if you are downloading copyrighted material.
Fortunately, this feature of Atlas VPN will prevent such instances from taking place. After losing your connection to a VPN server, this VPN will instantly block your internet connection. Meaning to say, all of your internet activities will halt and nothing will be shown to your ISP.
To restore your internet connection, simply reconnect to your disconnected server, or better yet use another server.
3. 700 Server Network
Currently, Atlas VPN is operating around 700 servers across thirty countries. While this is quite far from well-known VPN service providers, it is actually a reputable network. Believe it or not, we have seen established brands that cannot meet such network strength.
The countries where Atlas VPN is operating are distributed well and will give you great access wherever you are. All in all, it is a great beginning.
4. Tunneling and Encryption Protocols
When connecting to an Atlas VPN server, know that your connection will be encrypted automatically. It means, nobody will see your online activity.
In particular, this VPN is using the AES-26 cipher. It's in fact, the current standard for protecting data, used by various financial and government institutions. Another great thing about the AtlasVPN is that it also implements the ChaCha20 cipher that has the Poly1305 authenticator ensuring next-generation security.
When it comes to the tunneling protocols, there are two available options – WireGuard and IPSec/IKEv2. The WireGuard is the most recent addition to Atlas and this ensures lower ping and faster speeds. It is also available on iOS, Android, Windows, and macOS devices.
5. Data Breach Monitor
This feature is actually not common to virtual private networks, however, it's with the identity protection service. As the name suggests, a data breach monitor will monitor for data breaches taking place all over the world. The moment it finds breaches in which your email address is involved, Atlas VPN will alert you.
6. Tracker Blocker
This feature is available on both mobile devices and desktops. A tracker blocker will prevent a third-party tracker injected into a website from monitoring your web activity. As a matter of fact, it is capable of blocking the majority of pop-ups and ads that sometimes consist of spyware and malware.
7. SafeSwap
It is an improved feature of a VPN that does not just change your IP address but also gives you a rotating IP address. And this will make it more difficult for someone to track your activities online.
In case you didn't know, Atlas VPN comes with three servers for SafeSwap. And take note, every server is holding various IP addresses. After connection to a certain SafeSwap server, you will have a new IP address at particular intervals without disconnecting to the server manually.
What Are The Benefits of Atlas VPN?
Now that you have an idea about the features of Atlas VPN, let's take a look at the benefits of using this VPN.
It has Solid Security and Privacy Features
Similar to other reputable and remarkable VPN service providers, Atlas is showing a tough range of security and privacy features. But it is worth mentioning that the majority of these are standard in the industry and accessible to various competing service providers.
Atlas VPN Has No Logging Service
Another benefit of Atlas VPN is it claims that it doesn't collect information and data about its users, in other words, it no-logs services. With that, you can rest easy knowing that all of your activities and information are completely protected even though you lost your connection.
If you're still hesitant, know that according to the Privacy Policy, Atlas VPN does not gather any details that could monitor your internet usage. Premium users, however, will only need to give their email address, but payments made thru Apple Store or Google Play Store will not be anonymous.
However, it is also stated that this VPN provider may collect app data such as device data, device ID, and IP address for marketing purposes. But like what we have mentioned it is completely encrypted.
Connect Unlimited Devices
Atlas VPN offers unlimited device connections. The majority of known service providers will restrict you to usually 5 to s6 devices, but not with the Atlas VPN.
Most households these days and even you have several devices. But tech-savvy individuals will have a more difficult time since they have phones, PCs, tables, and everything under the sun.
What Types of Operating Systems and Devices Are Supported By Atlas VPN?
This AtlasVPN review will not be completed without mentioning what kinds of devices and OS it supports.
As of the moment, Atlas is supporting Android TV, Android, iOS, and Windows, as well as Amazon Fire TV and Amazon Fire Stick.
In addition to that, a Google Chrome extension is currently under development. Until 2022, this VPN only supported major platforms.
How To Download and Install Atlas VPN?
In this part of our Atlas VPN review, we will walk you through the steps on how to download and install it on your device.
Android
1. Go to your Google Play Store and search for Atlas VPN.
2. Once you locate the app, install it by tapping on the INSTALL button.
3. After downloading, tap on the installed app and you'll be greeted by the app's free version.
4. Log in to your account by navigating the SETTINGS tab. You can tap on the cogwheel icon found at the lower right corner of the Atlas app, then press on SIGN IN.
5. After entering your email address, wait for a verification email to be sent containing a code rather than a password.
6. Type the code you received and you will be logged in automatically and you'll be directed to the main screen of the app.
7. After logging in with a premium subscription, you will have access to all Atlas server locations.
In case you haven't subscribed to the premium version, you can do this on the Google Play Store. Go to the SUBSCRIPTION tab by pressing the lightning bolt icon. You can also do this directly on the Atlas VPN website.
Windows
1. Go to this page and tap on DOWNLOAD FOR FREE. By pressing the button, the downloads will start.
2. After the download is completed successfully, look for the installation package in the Download Folders on your Windows device and click it twice.
3. The VPN will be installed automatically. Once done, the app will launch.
4. After logging in, the free version will appear that however only offers limited servers.
iOS
1. Go to App Store and search for Atlas VPN
2. Click on the get button to install the application.
3. The installed Atlas app will show on your screen. Launch it by tapping the Atlas VPN app.
4. When you open the app for the very first time, you'll be presented with a Privacy Notice, simply tick on the "ACCEPT and CONTINUE" button and you're good to go.
macOS
Go to App Store and search for Atlas VPN
Once you found the app, download and install the app by tapping on GET button. In this stage, you may be asked to confirm with either your Apple ID password or Touch ID.
Please note that the installation process is completely automatic. Once done, the app icon will show in your Launchpad. And from there, you'll be able to launch the Atlas application.
Pricing and Plans of Atlas VPN
Did you know that Atlas VPN is one of the most affordable VPNs in the market? Well, it's true as it offers unlimited device connections.
The two-year plan of Atlas VPN will save a considerable amount of money. It's because it will only cost you $1.89 per month or $49.49 for the whole duration of your subscription.
But if you don't want a long-term commitment, no worries as they have another option which is the annual plan that costs you $1.89 per month. On the other hand, for those who want to give Atlas VPN a try for just a month, it is available for $10.99.
Please note that every Atlas VPN plan has a 30-day money-back guarantee. With that, you will be able to try out a paid option and decide whether you should continue or not.
For the payment methods, Atlas VPN accepts Google Pay, Paypal, and credit cards. In addition, there are options to pay with some cryptocurrencies such as ETH, BTC, and LTC.
Nevertheless, if you want to get the Atlas VPN at discounted prices, consider getting the best deals today.
Atlas VPN Customer Support
One of the best things about the Atlas VPN is that it has good customer support. You can actually access the customer support section from the app directly. After clicking the FAQ section, you will be transferred to the site.
Their email support is available for every user and you can reach out to them thru [email protected] Premium users, on the other hand, can access the live chat 24/7. For email requests, you may need to wait for a few hours to be addressed, whereas, with a live chat, the team will respond immediately. Overall, it is solid customer support.
Is Atlas VPN Safe?
Atlas VPN offers a strong backbone for becoming truly safe to use a virtual private network. This VPN begins with safe tunneling protocols, military-grade encryption, a strict no-log policy, and a kill switch.
Further, Atlas VPN extended its range of security features with distinct extras like SafeSwap. When you connect to their servers, your address will be changed from time to time to improve your anonymity without affecting the overall performance or reconnecting.
The SafeBrowse, on the other hand, will block all malicious domains usually used by malware distribution and phishing attacks. Also, iOS users can access SafeBrowse Plus which is capable of blocking ads.
Now, Atlas VPN is also offering the MultiHop+ feature for virtual private chaining in Europe and North America. Common double VPN or multi-hop will involve running your online traffic thru two servers, doubling the encryption effectively. With that, all activities online are concealed by rotating the exit servers in various locations which works much better against censorship and surveillance.
Does Atlas VPN Permit Torrenting?
In actual fact, Atlas VPN does not make a major fuss regarding its torrenting abilities. What's more, it doesn't have a dedicated P2P server, unlike NordVPN. But please note that this VPN permits torrenting.
Atlas VPN does not market this, but torrenting is also working on its unpaid version. Nevertheless, do not expect the speed to be as fast as premium options.
Does Atlas VPN Work With Netflix?
Some virtual private networks get acquired exclusively on their capability to unblock some streaming services. Thus, for VPN services, it is a must-have feature to watch out for. The good news is that Atlas VPN can unblock various libraries on this streaming site. So, if you don't have extra videos to watch or are running out of good movies to watch, simply install the VPN and discover shows that are available in other countries.
In addition to Netflix, Atlas VPN also works with other streaming sites including YouTube, BBC iPlayer, and DAZN.
Frequently Asked Questions (FAQs)
Is Atlas VPN Free?
Atlas VPN offers both premium and free versions. However, the latter will only give you 10GB of data every month. Having said that, you better invest in the premium version especially if you are using a VPN most of the time.
Is Atlas VPN Good?
Absolutely, yes. This VPN is a very straightforward and lightweight service. Also, it comes with a number of cutting-edge features that can't be seen by its competitors.
Does Atlas VPN Log Data?
Aforementioned, Atlas VPN does not log data that can be utilized to determine you like the websites you visited and your IP address. It will only log basic analytics such as the version of your operating system and the type of device you are using that they can use to enhance their services.
Is Atlas VPN Secure?
When it comes to security, it has the needed basics that you would want in a VPN such as a working network kill switch and AES encryption. But keep in mind that the kind of tunneling protocols may use an upgrade.
Is Atlas VPN Fast?
Because of the WireGuard tunneling protocol, Atlas VPN is capable of offering fast speeds. As of now, it is only available on Android and Windows; however, we are expecting that the company will include it on iOS and macOS anytime soon.
For your reference we have conducted Atlas VPN speed tests and here are the results. Please note that the baseline for upload is 97Mbps and 96Mbps for download
| | | |
| --- | --- | --- |
| LOCATION | UPLOAD | DOWNLOAD |
| AUSTRALIA | 44Mbps | 66Mbps |
| JAPAN | 88Mbps | 17Mbps |
| UK | 93Mbps | 77Mbps |
| USA | 93Mbps | 70Mbps |
Based on the results, we can say that Atlas VPN is one of the VPNs offering fast speeds. However, there's a bit of a problem in Asia Pacific as the download speed drops-off. But it is worth mentioning that you should not take such things seriously as the outcomes will depend on a number of factors like your Internet Service Provider.
Conclusion
Many were asking whether Atlas VPN is worth getting or not. Well, the answer will entirely depend on your preferences as well as expectation. While it is not a ExpressVPN or NordVPN caliber service, Atlas VPN has a lot of upsides and is developing at a fast pace.
On the other hand, the Atlas VPN is a great starting point for those who want to try a virtual private network. Its unpaid version can offer solid encryption whereas the premium option can unblock Netflix and other major and popular streaming sites. Last but not least, you will experience a higher level of security thanks to its extra features such as Data Breach Monitoring, WireGuard protocol, and tracker blocker.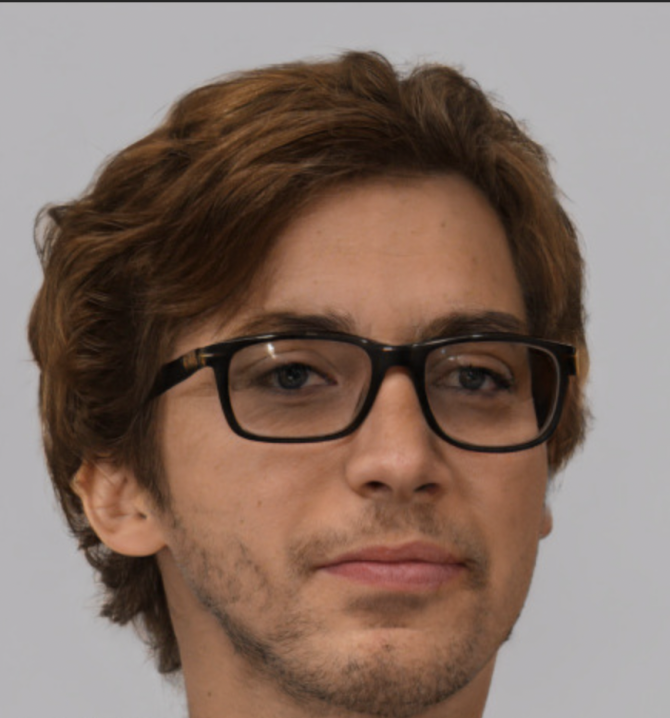 Thomas Smith is the editor of forprivacy.org, overseeing a team focused on building the voice of the cybersecurity world through guides, reviews articles and community. His background is as a writer and seasoned software industry veteran with 10 years of experience.
More Posts