ExtraTorrent was one of the most popular torrents downloading sites in the past years. It is one of the very few torrent websites out there which was designed to offer the customer a smooth torrenting experience. Unfortunately, the exceptionally famous torrent site was shut down a few years back.
The ExtraTorrent may be no more but there are some other excellent quality torrent sites that can be a great alternative to the ExtraTorrent. As most of the torrent sites are blocked on the search engines, most people don't know about these hidden gems.
In today's document, we will present you with some of the best ExtraTorrent Alternatives that are still working smoothly. They include healthy torrents and offer you an impressive download speed. Keep reading to know in brief about the reliable torrent sites.
What Are The Best Extratorrent Alternatives in 2021?
Here are some of the best ExtraTorrent alternatives in 2021. We have picked them based on the user reviews, torrent quality, age, and some other aspects. Check out the detailed information about the alternative torrent sites below.
1. 1337x – Great for Beginners
Advertisement is one of the most disturbing things about torrent websites. Impressively, the 1336x doesn't include any advertisements through one of the best torrent websites currently.  It includes a massive array of movies, TV shows, documentaries, anime, music, games, and applications.
The 1337x employ the BitTorrent protocol for P2P file-sharing of the torrent files. Arriving with a clean interface, the torrent site lets you find the preferred file quickly by searching and download it instantly.
1337x has been available since 2007. It uses different TLDs including .to, .am, .tw, etc. to avoid search engine ban. Though the torrent site is blocked in some countries, you can utilize it from anywhere through a VPN.
1337x Features:
Founded: 2007
Includes: Movies, TV shows, documentaries, anime, music, etc.
Protocol: BitTorrent Protocol
Banned In: USA, Italy, Russia, China, Australia
Proxy Sites: x1337x.ws, 1337x.is, 1337x.st
2. The Pirate Bay – The Leading Torrent Site
The Pirate Bay is currently considered as the leading torrent sites for its huge library with millions of titles. You can find movies, music, tv series, software, and much more things on the Pirate Bay. They also utilize P2P file sharing through the BitTorrent protocol.
The torrent platform was established in 2003 by a group of anti-copyright activists in Sweden. After the establishment, Pirate Bay was blocked for several months but it has always come back with a new domain.
Pirate Bay is currently the oldest torrent platform which is still surviving through encountered law enforcement several times. The platform utilizes a very simple UI, letting you find the preferred titles with a few clicks.
The Pirate Bay Features:
Founded in: 2003
Includes: TV series, movies, games, music videos, etc.
Protocol: BitTorrent Protocol
Banned In: USA, Italy, Russia, China, Australia
Proxy Sites: thepiratebay.org
3. IsoHunt – Unlimited Music Torrents
Searching for a torrent site that has the largest collection of music? The IsoHunt will be the right one for you. The extremely popular BitTorrent client has been offline for a long time and now they are back again.
Apart from a huge collection of music and videos, IsoHunt includes movies, software, games, books, Tv series, and many more things. You will require to install the binary channel of the platform to download files from the torrent site.
As the website claim, IsoHunt is currently the biggest torrent search engine with the largest number of contents. Like all the popular Torrents it also utilizing peer to peer file sharing measures.
IsoHunt Features:
Founded in: 2003
Includes: Software, music, movies, etc.
Protocol: BitTorrent Protocol
Banned In: USA, Italy, Russia, China, Australia
Proxy Sites: Isohunt.to
4. Torrentz
Torrentz is another popular torrent downloading site out there that lets you find any torrent file on a quick order. The best thing about Torrentz is it utilizes multiple torrent engines to find the file. You will get multiple options to select the preferred download engine.
Another great feature of Torrentz is it includes a verification sign beside some torrent which ensures the authenticity of the file. This also ensures that the torrent file does not include any malicious file that can harm your computer.
The Torrentz also indicates the quality torrent files which you can download at a better speed. The interface of Torrentz is neat and clean, and most importantly, it doesn't show you a bunch of ads.
Torrentz Features:
Founded in: 2003
Includes: Latest movies, TV series, Music Videos, etc.
Protocol: BitTorrent Protocol
Banned In: USA, Italy, Russia, China, Australia
Proxy Sites: torrentz.com, torrentz.eu, torrentz2.is
5. Lime Torrents
Lime Torrents arrive with an intuitive interface which is very rare in the popular torrent sites. It can be a great alternative to the ExtraTorrent with a good array of content. One thing we liked most about the platform is it offers you all the required information about the torrent files.
You will find all the latest movies, TV shows, Games, Music, Apps, Anime, and other types of files on the torrent site. Files are available at both HD and SD quality, allowing you to download as per your preference.
Lime Torrents Features:
Founded in: 2009
Includes: Games, apps, e-books, movies, music videos, etc.
Protocol: BitTorrent Protocol
Banned In: China, Russia, Italy, USA, etc.
Proxy Sites: limetorrent.ws, limetorrents.buzz
6. RARBG Mirror Site
The Rarbg Mirror Site are some of the popular sites for torrent downloads. The impressive thing about the platform is it brings you the healthiest torrents out there. It may feature an old-fashioned interface but you will always get what you are looking for in the torrent site.
Rarbg includes different types of content including movies, TV shows, apps, games, software, and much more. One unique feature of Rarbg is it also allows you to see movies and TV series. It also features a blog section to let you know about the upcoming movies and showbiz news.
The torrent site is available at different TLD extension including .com, .to, .is, .net, .org, and much more. One issue that may disturb you about the site it is its frequent ads and redirection to other websites.
RARBG Features:
Founded in: 2008
Includes: Games, apps, e-books, movies, music videos, etc.
Protocol: BitTorrent Protocol
Banned In: USA, UAE, Germany, China, Russia, etc.
Proxy Sites: rarbg.to, rarg.is, rarg.net, rarg.org
7. Zooqle
The Zooqle is considerably a new name in the torrent industry but it seems pretty promising. The torrent site arrives with an easy to use interface where different types of contents are organized into categories and subcategories.
Zooqle mainly offers you movies and TV shows but you can also find things like games, apps, music, etc. on the site. They nicely show you various information about the torrent so that you can decide whether or not you are downloading the right one.
As a new member of the BitTorrent ecosystem, there is not a massive array of the torrent in the site. But the number is increasing rapidly on regular basis. The Zooqle can be a great source of your latest movies and TV shows.
Zooqle Features:
Founded in: 2016
Includes: music videos, movies, tv shows, software, etc.
Protocol: BitTorrent Protocol
Banned In: USA, UAE, Germany, China, Russia, etc.
Proxy Sites: zoogle.com, zoogle.to
How to Unblock ExtraTorrent from Anywhere in Quick Steps
Torrent sites are not allowed in most of the countries around the world as these include contents that are illegal. In Britain, Finland, France, Germany, and Japan, you will be fined for downloading copyrighted content from torrent sites.
Almost all the first world countries either overlook or block the torrent sites. However, you can access the torrent sites anonymously by utilizing a VPN. By rerouting the browsing data, a VPN will ensure that the internet service provider or law enforcement will not be able to track your location.
Here is how to unblock any torrent site from anywhere in the world with a VPN:
Step 1: Install a quality VPN that can ensure you 100% security. We will recommend you the CyberGhost VPN as it offers massive arrays of server locations and super fast download speed.
Step-2: Now connect the VPN to a server location where torrenting is legal. Some VPNs also offer you specialized servers for torrenting.
Step-3: You can visit any VPN sites without any difficulties and fears of being tracked by law enforcement.
Best VPN Services to Use with ExtraTorrent Alternatives 2021
While utilizing a VPN for torrenting, you should be careful as a weak VPN can expose your browsing information to law enforcement and ISP. We will recommend you to use the below-mentioned VPNs that guarantee your anonymity:
1. ExpressVPN Review – The Top-Tier VPN service
ExpressVPN is undoubtedly the best VPN out there for downloading torrents. With more than 3000 servers and 160 server locations, the ExpressVPN can let you unblock any restricted or geo-blocked website from anywhere. All servers support P2P file sharing which means super-fast download speed.
While browsing a torrent site, you must be careful about security and anonymity. The ExpressVPN also get your back in this with military-grade 256-bit encryption. It also utilizes features like DNS leak protection, Kill Switch, etc. to make sure optimum security.
ExpressVPN is compatible with all popular devices and operating systems. You can even utilize it on smart TVs and routers. Available at a cheap price, ExpressVPN also offers you a 30-day money-back guarantee. You can utilize ExpressVPN at up to 6 devices at a time.
ExpressVPN Key Features:
Massive arrays of server and server locations.
Specialized P2P servers for torrent download.
Military-grade encryption and other security features.
Support multiple devices in a row.
2. CyberGhost Review – The All in One VPN service
No other VPNs can beat CyberGhost when it comes to torrent downloading. That is because the VPN includes dedicated profiles for torrenting, ensuring ease of use and fast download speed. The CyberGhost VPN also includes 5700+ servers and 90 locations, which is the highest amongst the paid VPNs.
With such a massive number of servers and locations, you can be fully assured about the reliability and fastness of the VPN. What's make the VPN experience more impressive is the malware and ad blocker that will hide all the disturbing ads on the torrent sites.
The CyberGhost VPN includes security features like AES 256-bit military encryption with a kill switch, no-log policy, split tunneling, etc. That means you will be 100% protected and anonymous while browsing the torrent sites. You will also get a 45-days money-back guarantee and supports all major devices.
CyberGhost Key Features:
Superfast and specialized servers for torrent.
Various security features to prevent exposure.
Powerful built-in malware and ad-blocker.
Huge 45 days money-back
3. NordVPN Review – Advanced Security and Privacy
The NordVPN is a futuristic VPN with a wide array of features to ensure you the most secure and comfortable browsing experience. It also includes 5530 servers in 59 countries to offer you a super-fast performance. NordVPN is also one of the easy to use VPN out there.
The VPN includes your security by utilizing military-grade encryption and two different protocols. Furthermore, it protects you from the annoying scam ads on torrent sites by using the CyberSec feature. It also equips P2P specialized servers for a decent and speedy torrenting experience.
NordVPN is available at a pocket-friendly cost when compared with the other premium VPNs and it also allows you to protect 6 devices in a row. The NordVPN is compatible with almost all the major PC, SmartPhone, and Smart TV platforms.
Get NordVPN and save up to 68%. They have some special packages with a 100% money-back guarantee within 30 days. Hurry up and grab the deal for some amazing packages.  
NordVPN Key Features:
So many innovative and quality features.
Specialized P2P servers for torrent downloading.
Protect from harmful malware and ads with CyberSec.
Support all major PC, smartphones, Smart TVs.
Frequently Asked Questions
You will learn more about Best Extratorrent Alternatives thorugh this FAQ section. Read On. 
Why Is ExtraTorrent Very Popular?
The ExtraTorrent was one of the most advanced torrent sites with millions of magnet files on various categories. It was easy to use and download the torrents files from the website.
Is ExtraTorrent Safe To Use?
The ExtraTorrent was 100% safe through there were some ads that can lead you to third-party scam websites. The original ExtraTorrent site is not available now but you may find some clone of the site which are not safe at all.
What's The Difference Between A Proxy And Mirror Site?
When it comes to the torrent websites, the proxy site is the original domain of the torrent. The mirror sites are the copy or clone of the proxy site. As the torrent sites are often penalized or shut down, the mirror sites are made as a backup.
What Is A Proxy Site?
A proxy site is a website that works as an intermediary point that allows the clients to get resources from its server. The proxy site amongst the torrent sites is the original websites like piratebay.org.
Are The Links To ExtraTorrent Proxy Sites Working?
Currently, ExtraTorrent or any of its mirror sites are not working. The torrent platform has been shut down since 2017 for unknown reasons. You may still find some mirror sites of the ExtraTorrent but these are not legit.
Final Thoughts
Torrents are the most convenient medium to download movies and other files from the internet free of charge. However, while you are browsing the torrent sites, you are also exposed to law enforcement and malware. So, you should seriously consider using a quality VPN while downloading from torrents.
Above, we have recommended three of the best VPNs that include optimizations and specialized features for accessing torrent sites. If you often need to browse torrent sites, make sure to use one of these VPNs to ensure your protection. Those VPN will provide you to find the best ExtraTorrent alternatives sites.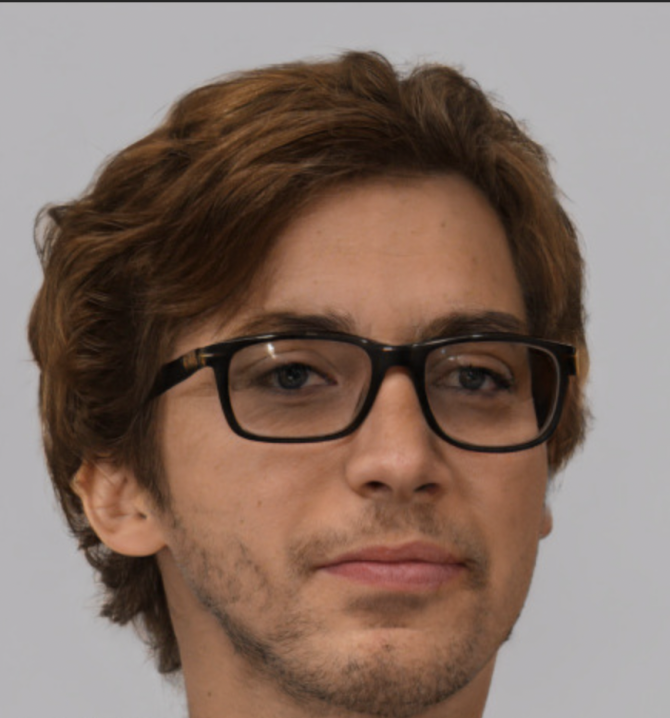 Thomas Smith is the editor of forprivacy.org, overseeing a team focused on building the voice of the cybersecurity world through guides, reviews articles and community. His background is as a writer and seasoned software industry veteran with 10 years of experience.
More Posts