Thomas Smith is the editor of ForPrivacy, overseeing a team focused on building the voice of the cybersecurity world through guides, reviews articles and community. His background is as a writer and seasoned software industry veteran with 10 years of experience.
If you want to enjoy multiple connections, you must know the Best Hamachi Alternatives to have this link. It is time for you to know the best private networks that give you this remote connection with Hamachi. You will find a lot working on the shared network with the top VPNs available online.
16 Best Hamachi Alternatives in 2021
You have to know the 16 Best Hamachi Alternatives to have fast and secure multiple connections:
1. ZeroTier
With ZeroTier, you will have a combination between SD-WAN and VPN, improving the management you have on the network. You will enjoy a flexible connection, and thus, you can avoid being dependent on unaffordable hardware. With the multipurpose network, you can quickly configure your interface by emulating the Ethernet network, which has multiple capacities in routes, bridges, etc.
You can use the private network on Android operating systems and IOS devices for easy LAN connection. The connection ping is very low, so it does not exceed 60ms even though many devices are connected. You will easily configure virtual LANs on the cloud, mobile, desktop, or local devices.
ZeroTier offers you the best promotion in free use with limited functions, a basic plan, and a professional plan with money-back guarantees.
2. Evolve
If you want to play on virtual LANs in multiple games, you must use Evolve for all the available functions. You will have support for all popular games with their matchmaking and party mode functions. If you want to be a spectator of online games, you can also use Evolve to meet these goals.
The network connection that Evolve offers is very stable, comprising a ping of no more than 50 ms for each device. You can use this VPN and SD-WAN connection on your IOS and Android devices, just like Windows and Mac. The features that evolve have are unlimited for a subscription at no cost for you to enjoy.
You can enjoy Evolve at no cost for life and buy the party plan at an affordable price with 30 days of money back.
3. GameRanger
The great thing about gameranger as an alternative to Hamachi is that its connection has no problems due to its generated stability. The streaming and gaming ping is very low because the VPN has its connection and not through third parties. If you care about network security with a game ranger, you can also have it free of charge or with a membership.
The in-game connection ranger is very stable, and this is what gains popularity in its operation for you to enjoy. One notable difference from VPN to others is that it has its own LAN controller and does not need third-party service.
With GameRanger, you will have free registration and you can use it with some limitations. You can also get a silver or gold membership with money-back guarantees.
4. NetOverNet
With NetOverNet, you will have a basic but very elegant connection with this all-purpose VPN emulator on the internet. You can connect about five computers under a bridge to enjoy games. The LAN connection is stable enough for you to use a VPN with resource-intensive games.
For connections on NetOverNet, you may run into limited operation with a free account, and you must switch to premium. If you change your network from NetOverNet to Premium, you can fully enjoy a shared network connection and files.
NetOverNet is the private network that you need for its free use and with basic or advanced paid memberships with guarantees in 30 days to return your money.
5. Play Together
Play Together is the program you need to get rid of port forwarding as Hamachi has at all times. With that VPN and connection program, you will go right to the point to play with your friends. It is a very friendly service where you can join public providers to play with members of different levels of experience.
You can make your server in a play together and set a password to your liking for your friends to access only. With this server, you can store more than 25 servers for your region at no cost.
Play Together is completely free for you to use for life. You can pair up with your friends in the video game.
6. FreeLAN
If you want a free webserver to replace Hamachi, you should use FreeLAN at this time. This server has no cost to create a platform where you can join popular games with your friends. You can also create a private network with FreeLAN to connect only with your friends.
This private network works through an open-source system so that you can customize its configuration at will. A clear disadvantage of the network is that you have to do a lot of manual configuration, which is tedious.
Usage of FreeLAN is completely free for you to enjoy at home connecting with your friends.
7. Wippien
If you want a portable private network, you must download Wippien. Its weight is less than 2 MB. The VPN works through a real-time P2P connection with an open-source encryption system. If you want a perfect and cost-free replacement for your Hamachi, you must use wippien at all times.
The wippien configuration is automatic for you to enjoy with your friends in public or private game rooms. You can create a server that adapts to your security needs and the number of members to receive.
Wippien is a private connection network that works with an open-source, so its use is free.
8. ZeroTier One
For a secure LAN connection and keeping a very low ping, you have to use ZeroTier One from now on. This server has excellent linkage with IOS and Android devices, just like for your Windows or Mac pc. The VPN server also works as SD-WAN for you to configure virtual LANs.
If you want a good quality connection, you must use this private network free or buy a membership. You can give priority to the network to connect you to play with all your friends online.
You can use ZeroTier One at no cost or accept the payment of a basic and professional plan with guarantees on your money back.
9. SoftEther VPN
You can link almost any operating system to the SoftEther private network in your home. This network has a very good connection with 256-bit AES encryption and 4096-bit RSA, so you don't have problems with the network. You can give Hamachi a replacement with this private network and its available SSL-VPN tunnel.
The private network has a very easy to use interface with unique features to be amazed at the moment. When you know the interface fully, you will have no problem configuring it for public or private servers.
SoftEther VPN is a few powerful servers with no costs for you to use out of the box.
10. NeoRouter
To have an excellent connection on public and private servers, you must use NeoRouter from now on. NeoRouter offers you an unmatched security system and access to all the most relevant game servers. You can connect all home devices with this private network from Windows or Mac computers and IOS or Android devices.
The use of NeoRouter is free, although if you want to take it as a real alternative against Hamachi, you need a membership. You will have an amazing connection for you to play with your friends using a stable link point.
NeoRouter offers you a free connection for you to create a public or private server without problems. You can also pay a membership to optimize the service.
11. DynVPN
With DynVPN, you have the best LAN connection to connect to more than two machines located in different regions. You can have a lasting connection with this private network to join the best online games. The connection channel is encrypted, so you will not have guests who have not been previously invited.
The speed at which DynVPN is maintained is very good so that you do not lose the link with your distant friend. You can easily configure this connection bridge to have it public or private to talk with your friends.
The use of DynVPN is 100% free for you to enjoy a stable LAN connection for you to interact with your friends.
12. UltraVPN
If you use UltraVPN, you will have a good connection with more than 100 different places to create a network bridge. Your devices can be connected in seconds with military encryption that is decryptable for computer hackers. If you want to have an exclusive replacement for Hamachi, you have to contract the services of UltraVPN.
You can have a very simple configuration with ultravpn to connect with different network providers. Browsing the VPN is unlimited so that you have no problem linking multiple computers in different countries.
UltraVPN offers you luxurious hiring packages in which you will have the best money-back guarantees.
13. OpenVPN
There is no platform equal to OpenVPN, where you can link to many devices on your cloud server. The private network controls up to 100 different locations with thousands of servers ready for your network configuration. OpenVPN focuses on the quality of its service, so you will notice how well open-source linking works.
With a free to use network like OpenVPN, you will have a very stable network tunnel for you to enjoy right now. You can be a direct user in the private network and enjoy its flexibility in connection from the cloud, network to network, etc.
OpenVPN is an open-source network, so you will not have to pay any money to enjoy your service online.
14. Remobo
With Remobo, you will have the best to replace Hamachi with your private connection, chats, access to share files, and more. You will find a private network with P2P technology so that you can create torrents at ease. You can share whatever you want in the file so that all the people who give it access have the freedom to download it.
The link that you can give to the private network is with your Windows, mac, android, Linux, IOS computer, among others. You can use the private network for free or by contract by purchasing incredible tools.
You can use Remobo after hiring a membership that offers guarantees for up to 30 days for the return of your money.
15. Shrew Soft VPN Client
If you want to hire a legendary private network, you must go with the Shrew Soft VPN client and its very simple configuration. You can connect with many providers in your country or internationally, spanning more than 80 locations. The connection that the VPN has is for Linux and Windows computers only and Android mobiles.
You can hire the network at a very affordable price so that you can create a private or public connection as you like. The private network configuration is very simple, as is its installation on your device or computer.
Shrew Soft VPN Client is the private network you need to contract and have up to 30 days of the money-back guarantee.
16. Comodo Unite
To connect multiple computers simultaneously over a network bridge, you need to use Comodo Unite as your dominant VPN. The utility of the private network is unlimited, giving you connection security as well as balance. You can have online chats, file sharing, private networks, and more with more than 150 locations.
The private network connects you with Windows computers on all their versions and current Android devices. The only disadvantage of Comodo Unite is that you cannot connect with Mac or Iphone.
Comodo Unite is the dominant private network that you have to contract and have a money-back guarantee for up to 30 days.
Frequently Asked Questions
You may have some questions about the best Hamachi alternatives, and you have to solve them now:
Is there anything better than Hamachi?
Hamachi offers a very stable connection, but without a doubt, you have 16 alternatives to replace it whenever you like.
Is Hamachi Still Free?
Yes, the Hamachi connection is still free for you to enjoy at home, connecting all the devices to the private network.
Can you trust Hamachi?
You can trust Hamachi, although you also can replace it if you don't like how it works.
Final Thoughts
You have to know the best Hamachi alternatives to replace the current connection software and go for other safe ones. It's time for you to innovate the way you connect for games, online chats, or video calls with quality SD-WAN and VPN. You will have a secure and very fast connection by choosing the most relevant private network in the current market.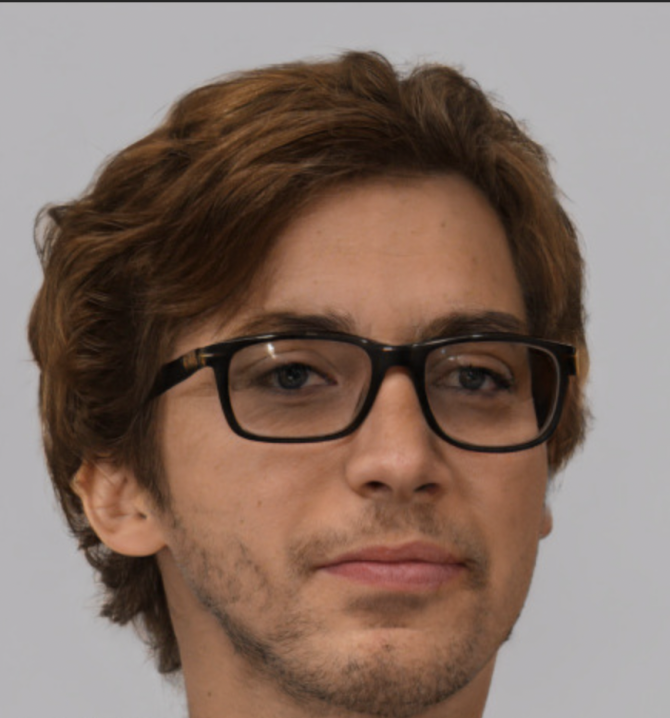 Thomas Smith is the editor of ForPrivacy, overseeing a team focused on building the voice of the cybersecurity world through guides, reviews articles and community. His background is as a writer and seasoned software industry veteran with 10 years of experience.