Are you looking for the best VPN for Australia but don't know where to start? No worries because you have just landed in the right place.
These days, there are plenty of VPNs circulating in the market considering that the government in Australia is quite strict.
To narrow down your options, we have listed below the top and highly recommended VPNs in the market today. We will also discuss other relevant information that can surely help you a lot.
Without further ado, let's get started!
Best VPN for Australia: Which One Should You Get?
The following are the best VPNs for Australia that you can use.
ExpressVPN
Undeniably, ExpressVPN is the best Australian VPN. ExpressVPN has hundreds of servers in Australia alone and they are located in seven locations, which is so impressive.
With ExpressVPN you will get one location in Perth, Melbourne, Brisbane, Woolloomooloo, and Adelaide. There are also two locations in Sydney.
With its huge number of servers, ExpressVPN is ideal for those who want to watch Netflix Australia, 10Play, and other local TV channels such as Masterchef Australia outside of the country. In fact, It is the best VPN for watching Australian TV in the US.
ExpressVPN, on the other hand, can guarantee you fast speeds thanks to its Lightway VPN protocol. In fact, this kind of protocol can significantly improve performance and this will let you download torrents quickly and safely.
Further, ExpressVPN is offering a kill switch, 256-bit encryption, as well as IPv6 leak protection. Remember, such features are crucial to keeping your ISP and snoopers away. Another good feature of this VPN is that it does not log any details, even your IP address and online activities.
Last but not least is that this VPN is backed by a 30-day money-back guarantee making ExpressVPN a worthy investment. In fact, if you're not happy with your experience you can easily get a refund. But we're certain that you will like what it has to offer.
PrivateVPN
With PrivateVPN, your online activities will be hidden from your ISP and hackers. This VPN will ensure a no-logs policy and thus you can be certain that you are safe at all times.
PrivateVPN will not track and keep your IP address, DNS, browsing history, and other confidential information to guarantee your online safety. There is also IPv6 leak protection that will protect you if you are disconnected from the VPN. Therefore, all of your browsing history as well as your DNS address is safe.
This VPN, on the other hand, uses 2048-bit encryption that has AES 256 validates. As a matter of fact, this is the best level of encryption that is used by the militaries and administration.
Moreover, PrivateVPN will not slow down your internet speed. You can even stream any videos buffer-free and lag-free. It also has servers situated in 60 countries; thus, you can bypass the geo-restrictions where you are.
Surfshark
Are you looking for an affordable VPN in Australia? Then you can never go wrong with SurfShark. SurfShark has over 3200 servers situated in 95 countries. With this kind of coverage, you can rest easy knowing that you will have lots of options to choose from. The only disadvantage of SurfShark is that it can't match the performance of ExpressVPN, but still, it's a nice choice.
SurfShark is perfect for torrenting and watching Netflix. In terms of security, it is indeed a real giant. In addition to that, it has encryption that is bank-grade, but you will surely be amazed that it has NoBorders mode that can bypass censorship.
SurfShark can also support OpenVPN and WireGuard. As a result, you will be able to enjoy a good balance of security and speed. Another impressive feature of this VPN is that it has no limits. It means you can connect several devices simultaneously.
What Should You Look for in a VPN for Australia?
The right and best VPN for Australia will actually depend on your preferences and needs. To help you with your decision, we listed below some of the factors we take into consideration while reviewing different VPNs.
Look for a VPN that has a lot of servers in Australia. As a matter of fact, all the VPNs we listed above have a huge network of servers all over the world.
Choose a VPN that can surely secure your data and information from hackers and snoopers and at the same time let you remain anonymous while browsing the internet. In other words, opt for a VPN that has encryption, a kill switch, and a no-logs policy.
Go for a VPN that has fast speeds allowing you to watch content buffer-free.
Choose a VPN that allows you to access other streaming platforms like Netflix.
How to Use a VPN in Australia?
Using a VPN in Australia is pretty easy. All you need to do is follow all the given instructions below.
Choose a reliable and fast VPN. If you can't still decide which one to get, consider ExpressVPN as it comes with a 30-day money-back guarantee that allows you to use all of its features for free.
After choosing your desired VPN, it is time to download and install the app.
Log in to your account using the credentials you entered in subscribing.
Check the list of servers and choose one that is based in Australia. After connecting, you can now start accessing your favorite Australian content and sites from anywhere.
FAQs
Why Do I Need A VPN in Australia?
In actual fact, a lot of people were asking why using an Australian VPN is necessary. In case you don't know, the restrictions and laws in Australia when it comes to browsing the internet are strict.
With that, you will have a hard time accessing some of the most popular websites in Australia.
The government will gather information from your internet service provider and other online activities.
If you don't want this to happen, using a VPN comes in handy. VPNs work by hiding your real IP addresses and giving you alternative ones. Furthermore, it will let you access even blocked sites with ease. You'll enjoy Australian live-streaming websites and shows by pretending that you are in the US, UK, or somewhere else.
Another great thing about a VPN in Australia is that you'll be able to browse any website all over the world without revealing your real identity.
Is It Legal To Use A VPN In Australia?
Yes, using a VPN in Australia is completely legal. You can freely use it to escape geo-restrictions as well as remain secure and safe as you browse online. But if you use a VPN to break the rules and hide your wrongdoings, then that is not legal and to avoid any problems, be sure to not do it.
Does A Free VPN Work In Australia?
Technically, free VPNs work in Australia. But we would highly recommend not using free options.
Free VPN service providers do not earn money from a paid service. With that, they are known to gather browsing data and sell them afterward to third parties. One more thing, they don't have enough funds to update the software and thus the features quickly become outdated.
But if you don't want to pay for an Australian VPN, you can use ExpressVPN. This VPN has a 30-day money-back guarantee and during this period you can freely use all of its remarkable features.
Also, refunding your payment is pretty easy. But we bet that you will not refund your payment since it has a lot of good features.
Is It Safe to Use A VPN in Australia?
Yes, it is safe to use a VPN in Australia because the government states that it is officially legal. People can enjoy all the restricted Australian content with a VPN. Since this VPN will allow you to browse the internet without showing your real identity, no one can notice your presence.
Furthermore, a VPN is capable of breaking all the geo-restrictions and letting you enjoy everything.
The best VPN in Australia will also hide your information from web history. Meaning to say, hackers and snoopers cannot get your personal details like mobile number, address, text message, and account number.
How to Maximize Privacy in Australia?
Maximizing your privacy and security in Australia is very important. With a secure and reliable VPN like ExpressVPN, you will be able to sustain the utmost privacy in the country.
VPNs that have anti-malware protection, auto-reconnect system, no-logs policies, and kill switch can also help in raising your privacy. On the other hand, you'll get the utmost privacy with a VPN that is supporting protected programs such as Tor. The DNS leak protection will also help in maximizing your privacy.
Conclusion
Australia is actually a country that is not so strict when it comes to privacy. One reason is that their internet service providers are monitoring information and their laws let police gain access to your device.
Having said that, if you want to make sure that your data is safe from anyone, you should invest in the best VPN for Australia. For those who are not sure which one to get, you may want to consider ExpressVPN.
Besides having a 30-day money-back guarantee, it has a lot of security features that help in maximizing your privacy in Australia. This VPN can protect you from cybercriminals when you are connected to a public internet connection.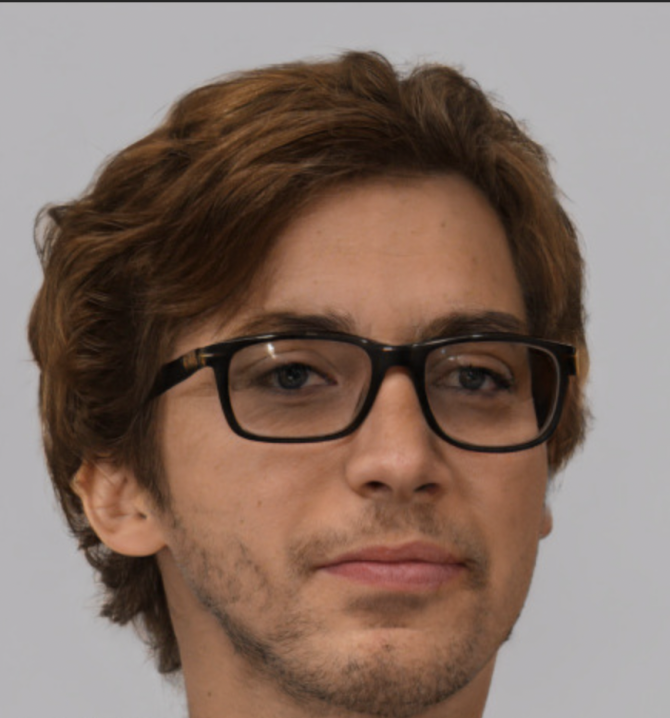 Thomas Smith is the editor of forprivacy.org, overseeing a team focused on building the voice of the cybersecurity world through guides, reviews articles and community. His background is as a writer and seasoned software industry veteran with 10 years of experience.
More Posts