Plex is an application that turns any device that the user wants into a multimedia center since you can see your files from wherever you want. This application collects and makes available to you all the multimedia files you have on your computer to view from another.
As with many applications, much of the content on Plex is blocked for certain regions. That is why with the best VPN for Plex, you will be able to access all that content that has been restricted and censored. Since VPNs are private networks, it offers the means and tools for you to get into whatever you want.
8 Best VPN for Plex
To access all the Plex content, you must know the best VPN for Plex in depth and choose the most suitable one. The eight favorite networks that have the most compatibility with Plex are:
1. ExpressVPN
This private network prioritizes secure connections, so you don't have to worry about your browsing being logged. It owns more than 3,000 servers in 94 countries and allows five connections simultaneously. It has stable and really fast speeds on each of the servers, so it will not be a problem for any user.
ExpressVPN Features:
24/7 customer support.
Split tunnels.
Unlimited server changes.
30-day money-back guarantee.
Unlimited bandwidth.
No logs policy.
Compatible with: iOS, Android, Linux, Windows, Mac, Chrome, Firefox.
2. PureVPN
It is a private network with 6500 servers distributed in more than 140 countries where some locations have virtual servers. It allows five simultaneous connections and offers customer service by chat available 24 hours a day.
PureVPN Features:
Compatible with more than 20 devices.
Five multiple logins.
Unlimited server change.
Divide tunnel.
Unlimited data transfer.
3. SaferVPN
It is a private network with 1300 servers in 50 countries with a P2P system allowing the simultaneous connection of up to 5 devices. It is compatible with streaming and torrenting platforms and a 30-day money-back guarantee with a speed of 15.45Mbps.
SaferVPN Features:
Cloud management platform.
Activity API.
Unlimited data and bandwidth.
Automatic Wi-Fi security.
Compatible with: Windows, Mac, iOS, and Android.
4. SurfShark VPN
It has 3200 servers in different countries and a P2P system that allows the simultaneous connection of 5 devices. It also has an effective ad blocker and supports torrents.
SurfShark Features:
GPS spoofing
RAM-only servers
Unlocks Netflix, Hulu BBC, iPlayer
Works in China
5. CyberGhost VPN
It has more than 6,689 servers worldwide and has a DNS and IP leak protection system. It accepts simultaneous connections of up to 7 devices in addition to having a kill switch. It offers a 45-day money-back guarantee and allows cryptocurrency payments.
CyberGhost Features:
Netflix can be accessed.
Accept torrents.
Easy to configure.
Downloads can be made on public networks.
6. NordVPN
It is a private network with more than 5466 servers in 59 countries, making itself known as one of the most stable VPNs. It has a 30-day money-back guarantee and offers unlimited connection for all devices at home.
NordVPN Features:
Works with: Netflix, Fox, HBO, YouTube, Amazon Prime, iPlayer, BBC, among others.
It is available for Mac, Windows, Android, Chrome, iOS, Linux, and Firefox.
It has a policy of no registrations.
Accept torrents.
7. IPVanish
It is a private network with more than 1600 servers distributed in 75 countries where it also offers a seven-day refund policy. It has 20 years of experience and is considered one of the best VPNs to download. It has a P2P system capable of simultaneously supporting five connections, allowing entry with multiple devices.
IPVanish Features:
Unlimited bandwidth without data limits.
Works with: Windows, MacOSx, Ubuntu, Linux, iOS, Android, Windows Phone, Chromebooks, and routers.
No logs policy.
8. VyprVPN
It offers a 30-day money-back guarantee and has excellent encryption and very high privacy laws. It also has a p2p system that allows the simultaneous connection of 5 devices without affecting their performance. It also has a DNS leak protection system.
VyprVPN Features:
Chameleon Technology
It has no bandwidth limits.
It has high privacy laws.
Non-registration policy.
Why Use a VPN for Plex?
VPNs are private networks that provide the user with greater accessibility, so using the best VPN for Plex is functional to access all content that has been censored. In addition to this, VPNs offer additional privacy services, so your browsing will always be highly protected.
Frequently Asked Questions About Plex
If you want to know which the Best VPN is for Plex in 2021, learn a little more about it through the most frequently asked questions from users.
Can I get in trouble for using Plex?
Although it is a platform that many users use to become hackers, you will not be banned if you are not any of that.
Can I use a free VPN with Plex?
Yes, but the free versions have certain limitations, and the fact that not many VPNs have this version.
Does plex work with a VPN?
Yes, it is an application compatible with various VPNs that will give you access to all the content that may be restricted.
Does Plex use bandwidth?
The Plex application does not use bandwidth.
Is plex not available outside your network?
With the corresponding VPN, you can find it available within any network of your choice.
Final Verdict
The best way to enjoy the full content of Plex is by using one of the best VPN for Plex that has been adapted to your preferences. With the right VPN for you, you can surf freely without having to endure the annoying restrictions that exist today.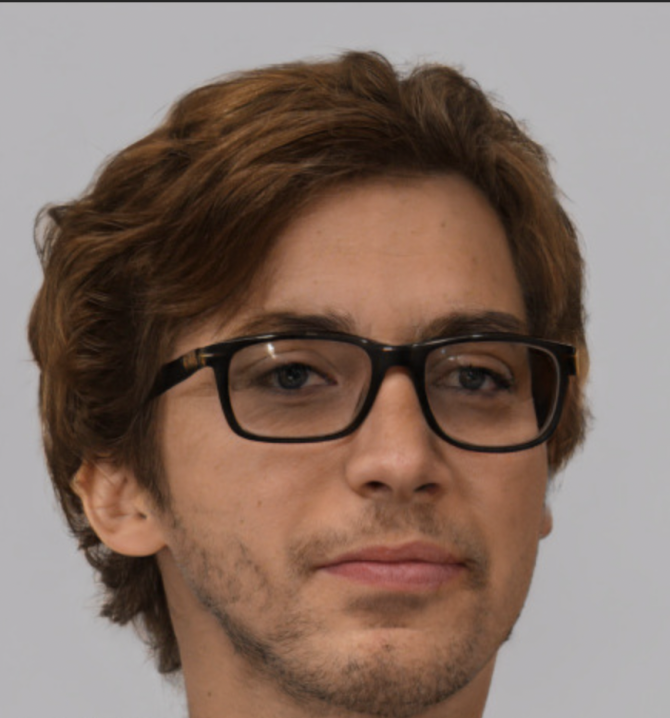 Thomas Smith is the editor of forprivacy.org, overseeing a team focused on building the voice of the cybersecurity world through guides, reviews articles and community. His background is as a writer and seasoned software industry veteran with 10 years of experience.
More Posts