Thomas Smith is the editor of ForPrivacy, overseeing a team focused on building the voice of the cybersecurity world through guides, reviews articles and community. His background is as a writer and seasoned software industry veteran with 10 years of experience.
Do you know you can run two VPNs simultaneously? To give double security to your network connection. VPNs are special for an unlimited connection where you can access thousands of blocked websites. With a double VPN, you can have double benefits in connection, giving you a very high level of experience. Can you run two VPNs at the same time? To find out the answer check the article.
Find out if it is possible to simultaneously run 2 VPNs and what restrictions you can have with this action. Know the tips to keep the two VPNs connected and not have cloned IP blocks. Finally, you have to know the advantages and disadvantages of the double vpn connection on your device.
Can You Run Two VPNs At The Same Time?
There are no restrictions of any kind stipulated by private networks. You can use multiple private networks on your computer to secure connection by avoiding IP blocks. You go from having an IP address that jumps to several jumps in vpn servers you have previously hired.
You can have a unique identity on the internet that allows you to hide your original IP so you can enter the websites you want. VPN over VPN connection is very popular and used by people like them who want a good online experience. To do this double vpn process, it is good that you hire quality private networks and do not use the free ones.
One VPN does over another to change the encryption that had previously been granted to you on the internet. You can hide your IP address with a VPN and have a new one that you hide with another private network. This IP address concealment creates security levels that will be difficult to decrypt for many online servers.
Tips for Managing Two VPN Connections at the Same Time
For you to be able to connect a double VPN without problems, you need to know the best tips such as:
1. Create A Private Networks Chain With Different Providers
You have to set up a private network chain using more than one provider on this service. It is very different if you have a double vpn or with jumps, although you can combine them when installing them. You have to install the double VPN on your computer and install another VPN on your mobile device.
With a connection of two vpn in different devices, you will have two jumps in the IP address, managing to hide the original one. For this method to be effective, you have to hire a private network with a P2P connection and a double VPN.
2. Extend Your Browser And VPN Connection
If you contract a VPN with a proxy browsing with the client, you can give it a combination in browsing. You have to connect to your private network calmly and then the browser extension you have installed. This double connection method gives a VPN together with the proxy to be very safe for browsing.
You will go from having the proxy inside the VPN, giving you better concealment of your IP address on the internet. However, it is not a double VPN solution. If it is something similar that you should try to avoid geoblocks.
3. Host Machine Together With The Virtual Machine
You only have to use a VirtualBox at no cost in your operating system. Then you must install the private network. You have to do the method to run the VPN on your Windows host machine. When the private network runs, you have to access the second VPN server on your virtual machine.
For this method, you must have a powerful computer that supports host and virtual management at the same time. It is a resource-intensive method because it goes through a very complex IP encryption process.
4. Use Double-Hop VPN
You only have to locate, contract, and install private double-hop networks to hide your IP better. These private networks create a connection bridge for you to change your current address and create the connection from there. With a double-hop VPN, you can enter your address in the United States while you live in Central America to connect in the United Kingdom.
These double private networks are for hire because the feature is quite powerful and illegal for some countries. The stability that these private network providers must guarantee is very high so that you do not have connection problems.
5. Configure The VPN With Multiple Hops
You only have to contract and configure the private network to connect multiple hops. They are "cascading" settings where you choose the private network locations to jump into IP addresses. There are very few VPN providers that guarantee this option for you.
Advantages of Double VPN Connections
Can you run two VPNs at the same time? The answer is Yes. Now the time is to know the advantages of having it:
You can give better concealment to your real IP address to avoid geoblocks on maximum security websites.
With a double connection on private servers, you can alternate UDP and TCP for a new security level.
You can double encrypt all your data, which allows you not to suffer from hacks on your device.
Avoid exposing yourself to malware or computer viruses just by having multiple hops on the network connection.
Disadvantages of Double VPN Connections
Although the double connection with private networks sounds great, you can also see some disadvantages in its operation, such as:
The Internet connection speed will be doubled for each private network you use. In general, you can surf at a speed of 130 Mbps with the best VPNs, and it can be 60 Mbps with a double connection.
If a VPN fails, the entire connection cascade will fall, allowing your real IP address to be exposed.
It is a very expensive method because it only works with private networks by hiring for double connection.
If you do not hire a fast encryption VPN, all its operations will be slow, which will not allow you to connect to streaming.
Many of these private networks in simultaneous connection tend to disconnect by themselves, which causes network drops.
You can see your computer's performance drop just by using a double VPN connection.
Simply put, you have to build a good cascading structure to enjoy double VPNs. If you do not have a good plan for multiple connections in private networks, you should refrain from doing so.
Summary
Can you run two VPNs at the same time? I hope you already got the answer you are looking for. You must apply the best methods for multiple connections. The private networks for double connections are very attractive, but you must use them well to avoid blockages. You have to know the best private networks for hiring that allow you a double connection without affecting navigation speed.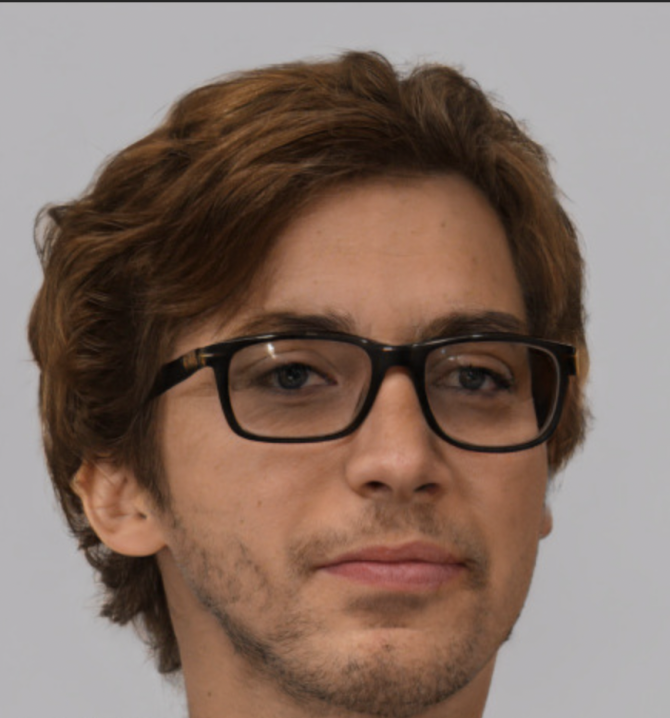 Thomas Smith is the editor of ForPrivacy, overseeing a team focused on building the voice of the cybersecurity world through guides, reviews articles and community. His background is as a writer and seasoned software industry veteran with 10 years of experience.