Thomas Smith is the editor of ForPrivacy, overseeing a team focused on building the voice of the cybersecurity world through guides, reviews articles and community. His background is as a writer and seasoned software industry veteran with 10 years of experience.
If you have some computer problems, like can't connect to vpn windows 10, you need quick solutions. You may have problems connected with the VPN that prevents you from using it on windows 10. But it is easily corrected. You should know the reasons why your Windows 10 computer won't let you turn on a VPN.
Discover the eight quick solutions you can give to windows 10 vpn stuck on connecting without help. Follow each of these steps and only get the best of the results to protect your online connection. When you have the VPN fully operational, you can enjoy a connection without limits and without exposing yourself to hacks.
Why You Can't Connect To VPN Windows 10?
Connection problems with a VPN can be common if you don't configure it correctly on your computer. Sometimes the Windows 10 firewall will detect the private network as malware and block it. Some VPNs can also be harmful to your computer, and Windows automatically prevents you from accessing them.
When you lose your network connection with a VPN in Windows 10, the problem usually corrects itself. This problem is ignored, the private network shuts down, and you would have a normal connection to your public network. If you lose connection with VPN and the base connection is not re-established, there is a real problem.
You have to find solutions to windows 10 vpn stuck on connecting when disabling IPv6 or changing the server. These problems are usually easily corrected, but if you can't, then the fault lies with the VPN.
8 Common Issues For Windows 10 VPN Stuck On Connecting
It is time for you to know the eight common problems in Windows 10 when you have a private network. You can solve these failures without technical help and thus save your connection to the private network:
1. Configuration Problems in Access Credentials
When you use a VPN, you will usually have an Access App to connect to your local network. With this application, you will not have to configure your connection, allowing you to use the VPN at ease. This app can also give you an informative guide if it has special functions for your private connection.
You have to verify the credentials to access the VPN application and if the data is correct. You can also access the app's settings to check that everything works fine.
2. Check That Your Internet Connection Is Stable
You have to check first if your local network connection is stable or even connected. Before you turn on the VPN, you must verify that you have internet by doing an online search. You may have problems with your internet router, cable, or technical glitches with your internet provider.
If you use a laptop or tablet, you should check that the network card works before linking to a private network. Sometimes these VPN connection problems have basic problems that you have overlooked.
3. Change the VPN Server
If you have connection problems with the VPN, you can try changing the server you currently have. Some servers on the private network can go down or get blocked because the cloned IP address is discovered. You should change the country server and see if a bad connection has corrected the problem:
Start the VPN
Press the option "servers."
Change the server to another country
Test your network connection.
4. The Router Must Be Compatible With The Private Network
If you have a very old router, your VPN connection may not be good or simply not compatible. You have to check that if you can't connect to vpn windows 10, it is due to network problems and not hardware. In general, you will not have this flaw if you have a next-generation device to use with a VPN.
Another thing you can do in these problems is to check your computer's firewall for any blockages. Tunneling is what runs a VPN, and some computers don't support it.
5. Change Connection Protocols
Your Windows 10 computer may have problems with the connection protocols that a VPN requires:
Go to Windows 10 startup
Access settings
Enter Network and internet
Search for "IPV4 protocol" and "IPV6 protocol."
Change DNS settings from "toggle" or "automatic."
6. Restart Your Computer or Connection Modem
If you want a very fast solution in windows ten vpn is not working after the update; you have to restart your computer. You should go to the start button, click on the arrow next to "shutdown," and press "restart." Your computer will restart, configure the system again, and now it will allow you to use the private network.
Another solution that you can give to this problem with the VPN is restarting your connection modem or router. Your computer may not know the IPv4 and IPv6 connection but restarting it will restore it.
7. Try Disabling the Firewall
All computers come with a defender firewall to prevent IP and data leakage, but sometimes it fails. You can try to fix the problem of can't connect to vpn windows ten by disabling the Windows 10 firewall:
You have to go to the start of W10
Select settings
Access update and security
Press Windows security and firewall
Access the security settings in Windows 10
Enter your network profile
Set the firewall defender switch to "off."
Test your connection with the VPN
8. Disable the IPV6 Protocol
You can try disabling the IPV6 network protocol because it can sometimes block your connection:
Access the start button in Windows 10
Enter the "center of networks and shared resources."
Select "change adapter."
Find the network devices you use with the VPN
Right-click on the icon and select the "properties."
Look for the TCP / IPV6 option and uncheck the option
Make sure that the IPV6 connection is disabled at all times while using the private network.
Final Thought
You have quick solutions to can't connect to vpn windows 10, with which you can change your IP and improve your browsing. If you tried all the solutions and still haven't corrected the problem, you can try switching VPNs. Some private networks could give you a bad connection, and then this problem would not be from Windows 10.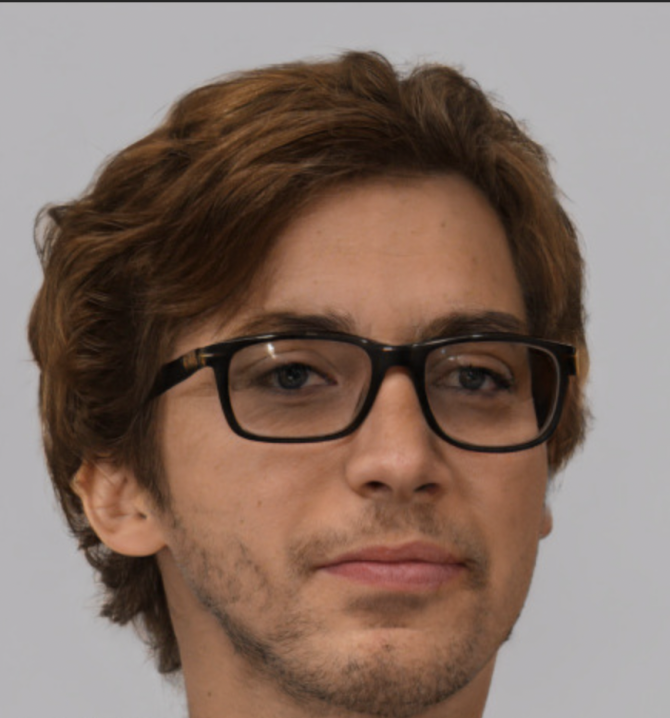 Thomas Smith is the editor of ForPrivacy, overseeing a team focused on building the voice of the cybersecurity world through guides, reviews articles and community. His background is as a writer and seasoned software industry veteran with 10 years of experience.