CyberGhost is one of the most popular names in the world of VPNs. It boasts some of the biggest network of VPN servers available today, while providing a generous 7 simultaneous connections. Beyond its VPN offerings, CyberGhost also expanded its reach and included other internet security tools.
But, is it really as good as they say?
In this review article, we share everything you need to know about CyberGhost.
What Is CyberGhost?
CyberGhost is a privacy giant owned by a German tech entrepreneur but operates or is based out of Romania.
However, in 2017, the company was acquired by an Israeli company called Kape Technologies, formerly known as Crossrider.
Offering comprehensive VPN services to over 15 million people, CyberGhost VPN boasts the biggest network of servers today (over 8,500 servers in more than a hundred locations across 91 countries) allowing a generous seven simultaneous connections without a hitch.
Moving beyond VPN services, CyberGhost has also expanded its reach with other security tools.
Is CyberGhost A Good VPN?
This can be a bit tricky to answer. There are various things you need to consider relating to VPN which determine if CyberGhost is indeed a good VPN compared to its competitors like ExpressVPN.
That said, in terms of the main functionality of a VPN, CyberGhost is indeed a good software to try. It can mask your IP and online activities from the digital world.
Also, it allows you to stay safe while browsing the internet. Plus, it also offers P2P-optimized servers, allowing you to download at a high speed.
All basic things considered, it's safe to say that CyberGhost is indeed a good VPN to try.
Specifications of CyberGhost
iOS, Android, Linux, Windows, Mac
IKEv2, OpenVPN and Wireguard
Credit card, Cryptocurrency, Paypal,Other,
Is CyberGhost VPN Safe To Use?
Safety should be one of the most important features of any VPN. After all, the main reason why people invest in a VPN service is to help protect their personal information while browsing online.
Unfortunately, there's been cases where certain VPN providers maintain logs of users' online activities. There are also cases where a VPN provider aided law enforcement agencies, providing them with the personal data of their users.
These are not an issue with CyberGhost. It has a strict no-logs policy and even releases transparency reports every now and then. Such a report highlights the number of requests made by various third parties and police. It also details CyberGhost's response to such requests.
Other than that, CyberGhost also has top-notch security features. It comes with AES 256-bit encryption, which is considered the highest standard of encryption, to protect your personal data. It also comes with an automatic kill switch.
This means that if you lose your connection with a server, the software or app will also terminate your connection immediately. You also get to choose from various trustworthy protocols with CyberGhost such as WireGuard, OpenVPN, and IKEv2.
CyberGhost VPN Overview
In this section, we'll enumerate and review some of the key features and benefits of using CyberGhost VPN.
1. Excellent Speed
Speed is an important factor when looking for a reliable VPN service.
You don't want to wait too long to watch the newest episode of your favorite Netflix series to buffer or get stuck with the endless web page loading screen when browsing the internet.
In general, it's quite normal with any VPN service to have a reduced speed. That said, even though CyberGhost reduces the download and upload speeds of your internet, it doesn't interfere with the overall internet use.
You'll only experience minimal loading but you can still browse, play games, download large files, and stream videos.
2. Privacy And Logging
As mentioned before, CyberGhost doesn't record connection logs or traffic data from its user. CyberGhost VPN specifically includes this in their Privacy Policy. Thus, it is one of the best providers with a no-log feature. In addition, the VPN even has independent auditing of its logging policy.
Take note, however, that the Privacy Policy contains passages stating that they may disclose your personal data to any member of their group of companies. However, such access will always be in accordance with their privacy policy. In general, they still don't share, rent or sell your data to any third parties, which is critical.
3. Encryption And Tunneling
Like most VPN providers, CyberGhost also uses top-notch encryption to ensure that your connection stays private. The company uses AES-256-CBC encryption, which is one of the most powerful types in the VPN industry. Currently, this encryption is virtually uncrackable even to the smartest hackers or most powerful computers, ensuring that your data is safe and secure. Meanwhile, authentication is processed with their SHA-256 cryptographic function. Although not the most advanced functions, this version still works fine and is very safe.
In addition to encryption, CyberGhost also uses reliable tunneling protocols. We already mentioned it before, but in this section, we're going to take a closer look at these protocols.
A recent player in the world of tunneling protocol, WireGuard is known for being extremely fast and safe. In fact, most VPN providers are already phasing out most traditional tunneling protocols to support this one. CyberGhost is one of those companies taking advantage of WireGuard and is available on all CyberGhost applications.
As one of the most popular VPN protocols, OpenVPN is an open-source encryption technology that uses a custom security protocol with SSL/TLS for secure key exchange and creating site-to-site or point-to-point connections. CyberGhost also allows you to force TCP instead of UDP and vice versa for better security flexibility.
As one of the oldest types of VPN protocols, using IKEv2 allows CyberGhost to ensure compatibility with most devices. This is particularly beneficial for mobile users.
4. Kill Switch
Like most premium VPN providers, CyberGhost offers an automatic kill switch.
While most VPN services promise a continuous connection, there's still a risk of being disconnected from your VPN provider. When your VPN connection fails, you're no longer anonymous and your surfing data is open to the rest of the world. If you don't disconnect from the internet connections as soon as your CPN connection gets disconnected, hackers and cybercriminals can monitor and track your browsing history.
This is where CyberGhost's kill switch comes in. This feature will automatically disconnect you if it fails to keep you connected with their server, keeping your browsing history and personal data protected.
5. Simultaneous Connections
With CyberGhost, you can get up to seven simultaneous connections. This is quite generous as other top VPN services only offer 5-6 connections. Take note, however, that some providers like PIA, offer up to 10 connected devices. This allows you to use the VPN service from your PC, smartphone, tablet, smart TV, laptop, gaming console, and other electronic gadgets simultaneously. In short, you can run multiple devices on one CyberGhost account with little to no performance issues.
6. Offers Thousands Of Servers
As mentioned before, CyberGhost has a large global network of about 8,914 servers in 91 countries and territories. That's a lot more coverage than other top VPN providers available today like Betternet. This provides you a lot of options in terms of connection and allows you to find a fast connection since there's most likely a server close by.
To give you the breakdown, CyberGhost has:
Over 1,000 server locations in the US
Available in 55 cities in Europe
Covers 29 cities in Asia
Located in 5 cities in Africa
In addition, 8% of CyberGhost servers are virtually located, covering a lot of far-reaching locations such as Saudi Arabia, Sri Lanka, China, and Egypt.
7. Malware- And Ad-Blocker
Other than allowing you to stay anonymous when browsing the web, CyberGhost also comes with malware- and an ad-blocking feature that helps block malicious content. Take note, however, that CyberGhost is only good at blocking out potential malware and malicious pop-up ads. All other on-page ads will still show up. Still, it's useful if you tend to visit websites with annoying pop-ads that could potentially install malware on your device.
8. Bypass Geo-Restrictions
CyberGhost is considered one of the best VPNs you can use if you need to bypass the geo-restrictions on streaming platforms. In general, watching shows on Disney+, Netflix, HBO Max, BBC iPlayer, Hulu, and other streaming platforms is seamless without any issues. In fact, CyberGhost even allows you to stream with Amazon Prime Video which is known for having particularly touch blockers for VPNs.
While there are a few streaming platforms that require troubleshooting to access, it didn't take that long to bypass their geo-restriction blocking. Take note that while you can unblock the most popular video streaming platforms with a standard server, your internet speed will become slower.
9. Secret Photo Vault
For iOS users, CyberGhost offers an add-on feature called Secret Photo Vault. This feature allows you to hide videos and pictures with password protection on your iPad or iPhone. Also, you can choose to secure the files with biometric or PIN protection.
The Secret Photo Vault also contains additional security features such as décor passwords to prevent others from accessing the digital vault as well as break-in reports. It will take a selfie of anyone trying to access or hack the vault, sending the photos in a separate folder.
10. NoSpy Servers
When you sign up for at least a 1-year subscription, CyberGhost allows you to access the NoSpy servers. These NoSpy servers are in CyberGhost's private data center that's located in Romania. It increases your security by cutting out the middleman while providing some extra peace of mind that your data is secure and safe.
11. Private Browser
CyberGhost also offers a dedicated private browser that's compatible with Chrome's extensions and add-ons. This private browser is powered by DuckDuckGo which prevents Google from accessing your data. What's more, this browser automatically deletes all your browsing history every time you close it.
12. Privacy Guard
If you're using a Windows device, CyberGhost also offers a useful feature that analyzes your OS and turns off most of the privacy invasions that Microsoft automatically activated. You can choose between basic or advanced privacy levels, but you can also customize what settings it will disable.
Not only that, but it also helps in turning off personalized ads from your Windows devices, preventing them from sharing your information with 3rd parties.
13. Password Manager
When you use CyberGhost, you have the option to install its paid password manager add-on called PassCamp. It allows you to securely and easily store login credentials on apps or websites you visit. It costs you USD$3.49 with a monthly plan and USD$2 every month with every subscription. While it's a handy feature, you can find similarly reliable and robust password managers for free.
14. Dedicated IPs
CyberGhost also offers dedicated IP addresses to its users at USD$3.75 per month. They only have IP addresses in five countries–Canada, the US, France, Germany, and the UK. Dedicated IPs help avoid geo-blocks and blacklists since it's more difficult for sites to detect that you're using a VPN when you're not sharing the same server with others.
In particular, getting dedicated IPs is valuable if you're using a VPN for your business's websites. If your IP changes every time, it may confuse your client, particularly if you use online software.
How To Set Up And Use CyberGhost VPN
Below, we're taking you into the step-by-step process of installing and setting up a CyberGhost VPN.
Sign-Up
Before you can download and install the CyberGhost app or software on your device, you first need to create an account and sign-up for a subscription plan.
Creating an account is easy. You simply need to fill in the specific fields with your preferred username and password. After that, you'll find another page with a PUK code. You can download, write down or print out this information, as necessary. Always keep the PUK code in hand since it helps in recovering your account when you forget your password.
Choose a plan
Once you created an account, you can now log in and choose a plan you want. Go to 'Pricing' and choose the best plan that suits your internet needs. Take note that all plans are all-inclusive with apps, access to all servers and seven simultaneous connections, and a 45-day money-back guarantee for a 1-3 years plan and a 14-day money-back guarantee for the monthly plan.
Download the software or app
Once you've chosen a plan, it's time to download and install the VPN on your device. Simply go to 'Apps' and choose the platform you wish to download (Windows, Android, Mac, iOS, etc.). Click 'Download' and it should start automatically.
When installing on desktops and computers, your firewall may ask permission, so make sure to click on Allow so that the app will be downloaded on your computer.
Install
Once the download is complete, you can click on the web installer to run the installation file. The installation process should start and will take a few minutes to install CyberGhost to your computer.
Step 5: Provide your log-in credentials
Once the installation is complete, you can use your free trial, or activate the paid subscription. It's recommended to go with the latter. You'll be asked to provide your login information.
Step 6: Select a profile and configure
After a successful log-in, you'll see six different profiles. Each profile will come with its own set of preconfigured settings for a specific scenario. By default, CyberGhost connects to the fastest and best server based on your profile selection. That said, you can always choose your preferred server from the long list of servers available.
Other than that, you're free to explore and configure things such as the kill switch, app protection, DNS leak protection, and other features.
Should you decide that CyberGhost doesn't meet your need, you can easily uninstall it with this guide
How fast is CyberGhost VPN?
Determining how fast CyberGhost VPN is will depend on a few things. It's normal for a VPN service to slow down your connection speed since it takes extra time for your traffic to be encrypted and then travel to the VPN server and the host website. In general, though, browsing speed with CyberGhost VPN should be almost similar with a 10-25% speed reduction to your internet connection speed.
The higher speed your internet connection has, the better experience you'll receive. Also, you want to consider the distance of the server. The closer the server you use, the more speed you get. In addition, you need to consider the number of devices connected to the VPN service. With less connected devices, the higher speed you get.
We tested CyberGhost with a 1GBps internet connection using Ookla Speedtest. We check the download and upload speeds at least five times and get great results. For instance, when using US WireGuard, the speed comes at 700-720Mbps. Meanwhile, UK OpenVPN comes at 400-455MBps. It may be lower, although it's understandable due to the distance.
| SERVER | DOWNLOAD (MBPS) | % DOWNLOAD | UPLOAD (MBPS) | % UPLOAD | PING (MS) |
| --- | --- | --- | --- | --- | --- |
| No VPN | 222.8 | 100% | 11.87 | 100% | 15 |
| The Netherlands | 154.78 | 69.9% | 2.01 | 20.03% | 209 |
| United Kingdom | 165.45 | 67.6% | 2.01 | 21.97% | 187 |
| The U.S. | 175.76 | 81.2% | 8.03 | 77.93% | 24 |
| Germany | 142.53 | 65.5% | 1.72 | 15.88% | 237 |
| Canada | 139.67 | 67.1% | 3.01 | 26.55% | 178 |
| Australia | 106.32 | 48.3% | 2.03 | 17.32% | 333 |
| Irland | 141.43 | 70% | 3.06 | 30.12% | 207 |
System Reliability & Support for Any Problem by CyberGhost
CyberGhost support starts with its comprehensive web guides. Here, you'll find advice on setting up the service on Mac, Windows, Linux, Android, iOS, and more. From these guides alone, you can understand key tasks such as installation and troubleshooting, complete with screenshots. They also offer helpful extra tips, for instance, how to choose a secure password.
There's just about enough useful content here to help with the basics. If that fails, you can also talk to a live human being, via live chat support or email. So, if you're running into problems, the live chat support can quickly point you in the right direction.
Does CyberGhost Keep Logs?
No. CyberGhost doesn't keep logs of your personal data and browsing history. They have a strong no-logs privacy policy, meaning they don't store your IP address and any browsing activity related to it as well as personal data you exchanged over the internet.
Pricing & Plan
CyberGhost VPN offers different pricing plans to its customers around the world. Like most VPN providers, CyberGhost also offers a decent discount for longer subscriptions.
The yearly plan will cost you USD$51.48 (USD$4.29/month), its two-year plan costs you USD$78 (USD$3.25/month), and the three-year plan comes at USD$89.31(USD$2.29/month). What's more, the three-year plan even comes with a 3-month free use. Meanwhile, the monthly plan will cost you USD$12.99. Plus, you should also consider any add-on price you include in your subscription.
Considering the average annual plan of over USD$70 among other VPNs, CyberGhost's pricing is definitely tempting. That said, we always recommend that you start off with a monthly plan to see how well it works for you.
CyberGhost also offers a free trial for its services. It's a bit short though, offering you only 24 hours for desktops and 7 days on mobile devices. Thus, you want to start the trial only when you're very sure that you'll have the time to run whatever tests you want.
Fortunately, it also comes with a money-back guarantee. So, if you sign up and find that it doesn't work for you, it offers a generous 45-day money-back guarantee.
Frequently Asked Question
If you want to know more about CyberGhost, check out the frequently asked questions below to help you understand it better.
Is CyberGhost VPN free?
No. CyberGhost is a paid service. However, it does come with a free trial service of 24 hours for desktops and seven days for mobile devices.
Is CyberGhost legal?
Yes, CyberGhost is legal to use. Take note, however, that some countries will have restrictions or even ban its use. In addition, keep in mind that while CyberGhost itself is legal, doing criminal acts or visiting sites that your government has banned is illegal.
VPNs like CyberGhost are legalized to prevent hackers and cybercriminals from accessing your private data. However, doing anything remotely close to these offenses while using the VPN would be punishable.
Can CyberGhost be trusted?
Yes. While its acquisition was controversial, CyberGhost is deemed safe and trustworthy. It offers strong and transparent security features, allowing you to safely browse online.
Does CyberGhost hide IP addresses?
Yes, CyberGhost can hide your IP address, allowing you to connect to the internet anonymously.
Can CyberGhost unblock Netflix?
Yes, CyberGhost can help unblock Netflix restrictions, as well as other video streaming platforms.
Does CyberGhost VPN have a kill switch?
Yes. As mentioned before, CyberGhost features a built-in automatic kill switch that will disconnect your device from the Internet when the connection to the VPN server fails. This helps keep your data safe when the VPN service suddenly fails.
How many devices can you have on CyberGhost?
While most VPN providers only allow 1-5 devices to connect simultaneously, CyberGhost enables you to use 7 different devices and connect seamlessly to its servers.
Final Thought
CyberGhost may have some minor issues, but overall, it delivers the top VPN functions and priorities that most people need. It offers speedy connections, superb unblocking, excellent privacy and security, loads of useful features and addons, and helpful support.
So, if you're looking for a VPN, give CyberGhost a try.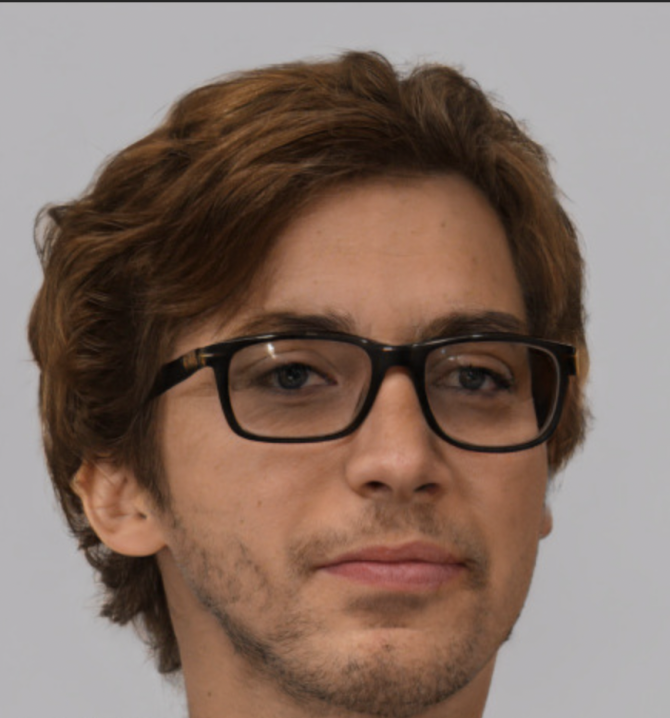 Thomas Smith is the editor of forprivacy.org, overseeing a team focused on building the voice of the cybersecurity world through guides, reviews articles and community. His background is as a writer and seasoned software industry veteran with 10 years of experience.
More Posts