Thomas Smith is the editor of ForPrivacy, overseeing a team focused on building the voice of the cybersecurity world through guides, reviews articles and community. His background is as a writer and seasoned software industry veteran with 10 years of experience.
Many countries around the world restrict other people from accessing their content. But no worries about that, and a VPN connection can break the blockade. However, among other VPNs, NordVPN has been downloaded 284477 times from the play store alone.
It is currently providing services in 59 countries worldwide. It is one of the leading VPNs in today's market.  But Does NordVPN work with Netflix? You're one of the millions who're facing this question, and we're here to provide the solution to every possible confusion.
However, NordVPN provides a 30 day free trial for users. You Can choose one from many plans to pay, and among them, the 2-year plan saves 68% of the user's money.
Why Netflix Blocks a VPN Provider
Netflix is one of the major online streaming platforms in today's market. Many big-budget movies and TV shows are being made under Netflix and broadcasted only on their platform.
During Netflix's peak time, they have decided to ban VPN users from their platform. It has raised the eyebrows of many users who use a VPN. People are also accusing Netflix of forcing them to be unsecured and unprotected on the web. Then why does Netflix block a VPN Provider?
The main reason behind such drastic decisions by Netflix is the pressure they are facing from copyright holders. Especially organizations that follow a backdated model to run their organization and sell rights to distribute their contents.
In the old days, the renowned organizations used to sell their content several times to different countries' media organizations. As the audiences were divided into groups and a group used to follow only one media channel of their own country, the contents could have been sold separately to each media organization.
The world has changed. In today's world, people can access any media content on any channel at any given time based on their own preferences. Statistics show that viewers of Television, especially young viewers, have decreased significantly over the years. So these content creators are now dependent on online platforms, especially Netflix.
Showing its content on Netflix has not changed its goal to sell its content several times in different countries. So, they are forcing Netflix to ban VPN so that they can keep their business tactics working in today's market. However, certain countries are blocked from accessing their content. Other people are not allowed to watch the content.
Netflix is following the content creators' orders, but they are putting their audiences' privacy at risk in the process.
Does NordVPN Work with Netflix
Does NordVPN work with Netflix? Absolutely, you can unblock your favorite content by using this VPN. Well, NordVPN works better than many of the VPN available out there when it comes to working with Netflix. NordVPN will protect the user's privacy as well as it will unblock streaming video so that people of any country can watch any content on Netflix.
Most of the VPN, especially the VPNs that are free, fail to work with Netflix. Netflix is a huge company right now, which uses huge loads of money just to make sure people do not use VPN while using their product.
This is where the VPN fails. In the case of NordVPN, many testing has been performed, and they show that most of the NordVPN servers work just fine with Netflix. You may notice that some servers are slowly working with Netflix, but it's not a matter of concern.
By using NordVPN, people can use the Netflix Library in many countries. It can unblock Australia, UK, Japan, the USA, etc. the country's Netflix library. So, users can enjoy any content on Netflix and avoid missing out content due to the content creators' toxic business plan.
Statistics show that NordVPN is helping users to watch content by unblocking sites for a longer period of time than many other VPN. So, an educated guess can be made that NordVPN will continue to satisfy customer needs in the future as well.
NordVPN has many versions for different platforms that are available for android, iPhone, windows pc, etc. The yearly plans cost the same for any platform. Users can get a month free trial to use the software. Users have to buy a subscription to the software to continue using it. Though NordVPN does not work on Television.
How to Use NordVPN with Netflix
NordVPN is used widely to bypass many firewalls to access any content. We're here to derail the process of how to use this VPN with Netflix.
Step 1: You should visit the NordVPN website to download the application.
Step 2: Go to the Download folder under C drive and open the downloaded file.
Step 3: Press "Yes" to permit your pc to install the application.
Step 4: Select where you want to save the application once it is installed and press Next.
Step 5: Tick mark these boxes if you want to access the application directly from your desktop and press next.
Step 6: Tick "Launch NordVPN" and press next.
Step 7: When the application is launched and you'll see the sign-up interface, you should provide the necessary details to create a new user account. Use the account to sign in to NordVPN.
Step 8: Once signed in, and you are ready to connect to NordVPN. And then you're allowed to select a country according to your preferred programs. If not, then you can click on a quick connection. NordVPN will find the best server for you and connect you with the server all by itself.
Step 9: Once connected, you will see which server you are connected to in the bar, which is located on the bottom of the screen.
Step 10: Keeping a software open all the time costs a huge load of ram. NordVPN allows the user to close the application and still be connected to the server. The VPN application can be reopened and disconnected from the right bottom of the computer screen.
NordVPN provides many features that make money worth spending on this VPN. However, NordVPN provides the following attractive features.
Double VPN:
It does not use only one encryption like any other VPN. Instead, it sends any information through two filters, which makes the users' privacy totally secured. It works as two filters to protect privacy. The first filter filters the identity of the user and sends the information to the second filter.
As a result, when the data reaches the second filter, the filter does not even know the actual IP address of the user—thus assuring the identity of the user protected. That way, neither the Internet service provider can see the destination of the users' search bar.
This feature is not mandatory, though. NordVPN provides total freedom on the hand of the user.  The user can turn on/off the Double VPN feature as they wish.
Obfuscated Servers:
One of the main reasons people use a VPN is to unblock certain sites that the government does not access. It hinders the freedom of the citizens of the people. NordVPN uses the Obfuscated server feature to free people from such restrictions.
People can bypass any kind of digital restriction that has been forcefully applied to them using NordVPN. Users can enable this feature by:
Navigate to the settings Menu
Click Advanced
Choose TCP
Enable Obfuscated Servers
Choosing a server from the list.
This way, people can remove internet restrictions using NordVPN.
NordVPN Review– #1 Best VPN For Privacy 2021
NordVPN is one of the top VPN in terms of speed, security, and reliability. It supports all the devices, such as Android, windows, mac, macOS, internet browsers, routers, and many other devices. The good side of NordVPN is, it has a huge 5000 servers in 59-countries across the world.
Its AES-256-bit encryption and KEv2/IPSec and  OpenVPN UDP/TCP protocol protect your data from third-party access. With NordVPN, you can unblock all the geo-blocked sites and allow you to browse all the sites that are geographically locked in your area. Now you can easily watch all of your favorite streaming sites such as Netflix, Hulu, BBC, iPlayer, ESPN, etc, and any other restricted websites.
It provides the user a 30-days money-back guarantee so you will get a refund if it is not able to fulfill your requirements. Click here to know the current promo deals and enjoy up to a 68% discount on your subscription.
It has a large number of servers around the world that allow you to enjoy the fastest one always.
With NordVPN, you can unblock all the geo-restrictions and enjoy your favorite streaming sites or websites without any trouble.
It gives you a 24/7 customer service.
It doesn't keep your login information.
Conclusion
Does NordVPN work with Netflix? And hopefully, you've got a clear idea and how to use it. However, NordVPN is a leading VPN application in the competition. Any user may find this application useful for any kind of service.
This application provides the security of the user's privacy and lets them enjoy their preferable content from anywhere in the world. People do not have to be suppressed by unethical media organizations. The company is updating its product at variable intervals to improve the user's satisfaction.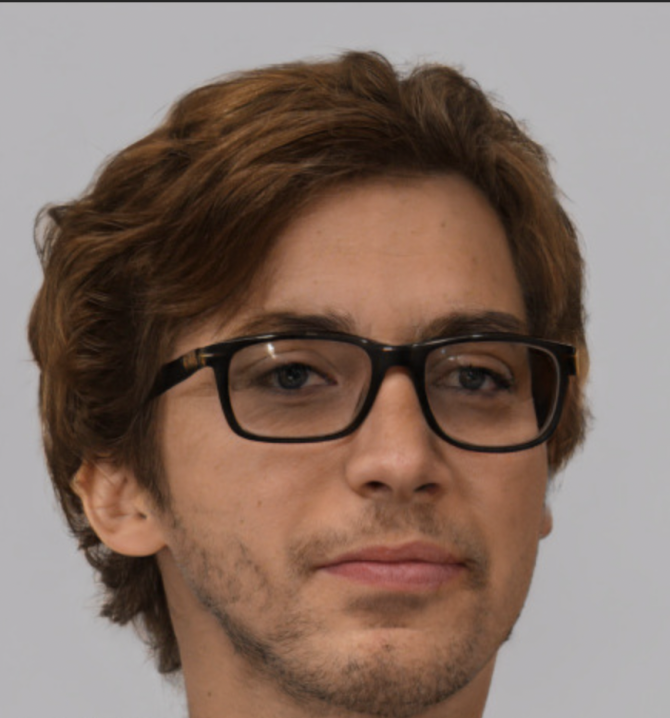 Thomas Smith is the editor of ForPrivacy, overseeing a team focused on building the voice of the cybersecurity world through guides, reviews articles and community. His background is as a writer and seasoned software industry veteran with 10 years of experience.