Thomas Smith is the editor of ForPrivacy, overseeing a team focused on building the voice of the cybersecurity world through guides, reviews articles and community. His background is as a writer and seasoned software industry veteran with 10 years of experience.
US TV has something to offer everyone.
Unfortunately, if you are overseas, you won't be able to watch US TV. In case you didn't know, the content of American TV is subject to licensing agreements and streaming rights. It means those who are outside of the country trying to stream American TV overseas will be geo-blocked.
But did you know that there's something you can do to watch US TV outside America? This is where a VPN comes into play.
So how can you watch American TV abroad online with this thing?
Read on to find out the answer.
Why You Can't Watch US TV Outside USA?
American TV networks do not limit viewing to inside the United States borders simply to be hard. One reason is because of dollars. Imagine, if the US streaming services let people outside the US access their content, they would lose a considerable amount of money or revenue.
Moreover, you can't watch US TV programming since your IP address isn't accepted. If you're outside the US, some streaming channels or services like Hulu will not be shown in your current location. And this IP restriction applies to all regions and not only to the country where you are staying in.
Reasons to Use A VPN to Watch US TV
Due to government policies and geo-restrictions, accessing US channels and watching shows is not allowed. Middle East, Europe, and the rest of the country do not have access to the library of American TV channels and this is where using a VPN comes in handy.
A VPN is capable of spoofing your geolocation. It will also give you access to several streaming services. For example, if you want to watch from Lebanon then connect your gadget to a VPN like ExpressVPN and start watching NBA. Thus, even though you are a US citizen who has a TV subscription you cannot use it in the Middle East.
How to Watch American TV Overseas
Whether you want to watch US TV from Greece, London, or anywhere in the world, here are the steps that you need to follow.
Step 1: Download and install a VPN. ExpressVPN is one of the best options that you shouldn't ignore as it comes with a 30-day money-back guarantee allowing you to use the features for free.
Step 2: Launch the VPN and then sign in using your credentials.
Step 3: From the list, connect to a US server
Step 4: Start watching US TV in Thailand or anywhere you want.
Top 3 Recommended VPNs to Watch US TV Online From Anywhere
Keep in mind that not all VPNs available in the market are made equal. Meaning not all of them will allow you to watch US TV overseas.
When choosing, there are factors that you need to take into accounts such as versatile applications for all devices, extreme security, fast connections, US servers, and user-friendliness.
To narrow down your options, here are the 3 best VPNs for watching US TV.
ExpressVPN
What makes ExpressVPN the best VPN to watch US TV is that it has servers in 18 cities in the United States. But besides that, there are a lot of things to like about this VPN.
With ExpressVPN you can get extra-strength encryption that is enough to protect you when accessing contents in China.
ExpressVPN, on the other hand, has available apps for Linux Kindle Fire devices, Android, iOS, Windows, and macOS. You can even use it on your routers. In case your device doesn't support the available VPNs, no worries you can still utilize ExpressVPN thanks to its MediaStreamer smart DNS service that can unblock content.
Our review for ExpressVPN will not be completed without mentioning that it is backed by a 30-day money-back guarantee that allows you to use the complete service for free. There's even a 24/7 live chat support that you can easily approach if you have some concerns or questions about the service.
PrivateVPN
If you want to watch American TV from anywhere another decent option that you might want to consider is PrivateVPN. This service provider can guarantee decent speeds most especially in international connections. What's more, it is capable of getting around any regional restriction on the majority of US TV sites.
With PrivateVPN, you will be able to access Netflix USA, and take note you can even watch Netflix Japan, Canada, United Kingdom, France, and Italy.
Another reason to use PrivateVPN is that it is committed to ensuring the privacy of its users. It will keep no logs and when it comes to your payments, they will be handled by third parties. If you are a bit scared that your details may leak, you have nothing to worry about because you're identified on the VPN's server as an account number.
However, its server network is not as large as ExpressVPN. Actually, it only has servers in 9 cities in the US. But nevertheless, it is worth your attention as it excels in other aspects.
Surfshark
SurfShark is another good option for watching US TV overseas owing to its excellent unblocking ability and speed. This VPN service provider not just works with big streaming platforms such as Netflix US from anywhere but also allows you to access locked services that are regionally televised such as CBS and NB from anywhere.
Surfshark, on the other hand, doesn't have a connection limit. It means you can connect as many devices as you want. Another great thing about SurfShark is that it will not risk your privacy and security.
The VPN uses 256-bit encryption and features a kill switch as well as protection from IPv6, WebRTC, and DNS leaks keeping you anonymous online.
SurfShark does have a no-log policy too and that is actually a good thing since you cannot be tracked. Last but not least, this VPN has available apps for Linux, macOS, iOS, Windows, and Android.
Frequently Asked Questions (FAQs)
Can A VPN Slow Down Connection Speed?
VPNs will encrypt the data that travels between the internet and your devices. At some point, dealing with a slow connection speed is normal. But if you're encountering slow speeds because of ISP throttling, there is a chance that the VPN can help in improving your connection.
The fastest VPNs like ExpressVPN can give unlimited bandwidth. Further, they are more than just sufficient for streaming 4k and high definition.
How to Watch Blocked US TV From Anywhere?
If you wish to watch blocked American TV abroad, having a US-based VPN is necessary.
VPNs like ExpressVPN will give you a new American IP address instead of using your real IP. From there, you will be connected to the server located within the US. This in turn will hide your true IP address, making it appear as if your own the server's IP address.
Final Thoughts
The majority of America-based TV networks restrict access to their contents to viewers living within the country as well as having a US IP address. Fortunately, it is possible to watch US TV online by using a VPN.
From our long-time experience with and at the same time testing several VPN service providers, we highly recommend Express as the best option for unblocking American shows. With its 30-day money-back guarantee, you will have enough time to decide whether you should opt for ExpressVPN or not. But we can assure you that you will not regret that you subscribed to this provider.
Thank you for reading today's post. Hopefully, you are now knowledgeable about how to watch US TV abroad online.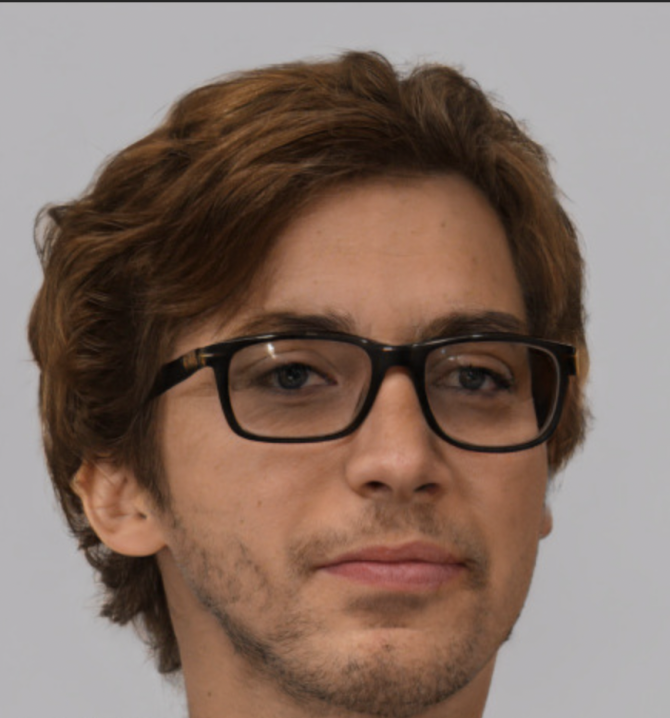 Thomas Smith is the editor of ForPrivacy, overseeing a team focused on building the voice of the cybersecurity world through guides, reviews articles and community. His background is as a writer and seasoned software industry veteran with 10 years of experience.