If you are looking for a channel that has a lot of TV dramas, news, politics, and most importantly sports content CBC will save the day. CBC is actually the national broadcasting channel in Canada. However, because of geo-restrictions, you can't watch CBC outside Canada.
Having said that, if you attempt to watch CBC abroad, you will be blocked instantly. But with the help of a premium and reliable VPN, you will be able to access what the CBC channel has to offer.
In actual fact, the process is pretty simple. So, keep on reading and find out how to watch CBC outside Canada.
Let's begin!
Why Do You Need A VPN to Watch CBC Outside Canada?
Like we mentioned a while ago, the content of CBC is geo-restricted and thus you will need the help of a VPN.
Once you are connected to a reliable VPN, your online traffic will be encrypted and at the same time directed via a server in different countries. Thus, it will look like you are accessing the internet from Canada letting your escape geo-restrictions.
When you try watching CBC without connecting to a VPN, you will encounter a message saying that the said content is currently not available in your country. Fortunately, VPNs came into existence.
Besides allowing you to watch CBC online or live stream, a VPN also helps in keeping your activities online private. It will also let you watch Canadian TV. Keep in mind that your internet service provider can monitor the websites you are visiting and the content you are watching. They will also know how much data you are using if you are not connected to a VPN.
In order to prevent this from happening, be sure to use a VPN when streaming CBC from anywhere.
How to Watch CBC Outside Canada With A VPN
Below are the instructions you need to follow if you want to watch CBC outside Canada.
Sign up with a reliable VPN that has fast Canadian servers and our top recommendation for this is ExpressVPN since it can keep you well-protected as you watch CBC.
Download the app and then install it on the device you're going to use. But usually, you can connect up to five devices with one account. Nevertheless, you can get the app through the native App Store or the official website of the provider.
Launch the VPN app and then log in using your credentials.
Then connect to a server in Canada. After establishing a connection, you will instantly receive a Canadian IP.
Open the CBC app or website to start streaming your preferred content.
Enjoy on-demand and live CBC content wherever you are.
How to Create A CBC Account?
While you can watch CBC TV online or live without registering, we highly recommend that you create your own account. When creating an account, you can choose between a free and paid option. It's up to you which one you should get, but we will show you how to create both free and paid accounts.
Free CBC Account
Open your VPN and connect to a server in Canada.
Go to https://gem.cbc.ca
Tap on "Create An Account".
Submit the needed information
Click "Create An Account" again
Open the email to verify your account
You have now a free CBC account.
Premium CBC Account
Before you proceed to a premium account, you will first need to create a free account and then follow the additional steps below.
After signing in, tap on "Try Premium"
Enter a billing address that is valid in Canada together with a Zip Code corresponding to the area you entered.
Submit your payment info and choose "Confirm Purchase"
Start watching CBC as a premium subscriber from anywhere.
Best VPNs to Watch CBC Outside Canada
ExpressVPN
When it comes to streaming or watching, ExpressVPN has a good reputation. Because aside from having servers in 94 countries all over the world, ExpressVPN can securely and safely access strict streaming services such as CBC and even Netflix Canada and Crave from anywhere.
The speed of this VPN has improved a lot better after the introduction of Lightway, ExpressVPN's own protocol. With this feature, you will not notice issues as you watch CBC unless you have a very poor connection.
ExpressVPN, on the other hand, will secure your connection with uncrackable encryption, a kill switch, and leak protection. Further, it has other features that make it a great VPN to try. ExpressVPN has a threat manager feature that will prevent your app from dealing with shady websites.
ExpressVPN also has a feature called Parallel Connections. This will connect you as fast as possible by trying several protocols at the same time. It will not also record any identifiable data.
It is also worth mentioning that ExpressVPN has a 30-day money-back guarantee that allows you to watch CBC news online for free or other content you want.
PrivateVPN
PrivateVPN has a total of 200 servers and three of which are in Canada. Despite having a small network of servers, this VPN offers great speeds and works with CBC as well as other known streaming platforms.
With PrivateVPN, you will be able to stream CBC in the best possible quality regardless of your location. Further, it allows you to connect up to 10 devices simultaneously with a single account.
Unlike other VPN providers that own their servers, PrivateVPN hosts own, and act as an internet service provider to their whole network. While it is an unusual way, it can effectively lessen the possibility of outside interference.
PrivateVPN also comes with a customizable kill switch, 256-bit encryption, and leak protection. There's even a stealth mode that is specially made to bypass country-wide geo-restrictions.
Another good thing about this VPN is that it doesn't log any data and cannot disclose what you are doing online.
Surfshark
Are you looking for an affordable VPN that allows you to watch CBC outside Canada? If yes, then SurfShark is definitely for you.
SurfShark will allow you to watch CBC without hassle. This VPN has more than 3200 servers in 100+ countries. It can even escape regional restrictions easily.
Despite its price, SurfShark will not disappoint you because it is capable of delivering superfast speeds thanks to its WireGuard tunneling protocol. This feature actually helps to ensure a buffer-free stream.
Furthermore, SurfShark allows unlimited connections simultaneously, thus you can use it on various devices.
Frequently Asked Questions (FAQs)
Can I Use Free VPNs to Watch CBC Abroad?
For those who are asking how to watch CBC outside Canada for free, the common answer here is to use a free VPN. But this is not advisable since free VPNs are not as good and reliable as paid ones. In fact, they're very slow and possess fewer safety and security features. So, if you want to watch CBC abroad but are hesitant to invest, consider ExpressVPN as it comes with a 30-day money-back guarantee allowing you to use the service risk-free.
What Other Content Can You Access With A VPN?
In actual fact, all the above-mentioned VPNs particularly, ExpressVPN will not just let you watch CBC outside Canada. It means they are capable of unblocking other content and websites as well. When you are outside of Canada, these VPNs will allow you to access a website that is geo-restricted like online banking.
What Are The Other Perks of Using A VPN?
While we are focusing on streaming CBC abroad, we would also like to tackle the other benefits of using a VPN to make the most out of your investment. A VPN can mask your real IP address and can keep your activities online concealed from prying eyes and your internet service provider. Further, it can offer protection through encryption as well as against adware and malware. It can even let you escape ISP throttling.
Final Thoughts
CBC is only available in Canada. In fact, there are geo-restrictions that made it impossible to watch while traveling abroad. But nothing is impossible with the help of a reliable VPN like ExpressVPN.
Of all the VPNs we evaluated and personally tested, our top recommendation for watching CBC overseas is ExpressVPN. This VPN has dedicated streaming servers. And take note, with one subscription you can watch various streaming platforms that are geo-blocked such as US Netflix, Disney Plus Canada, YouTube TV Canada, and others all over the world with ease.
ExpressVPN also has a user-friendly and intuitive user interface making it ideal for newbies. What's more, it can give a massive VPN service option as it comes with more than 3000 servers.
Thank you for reading today's blog, we hope that you have learned a lot from it.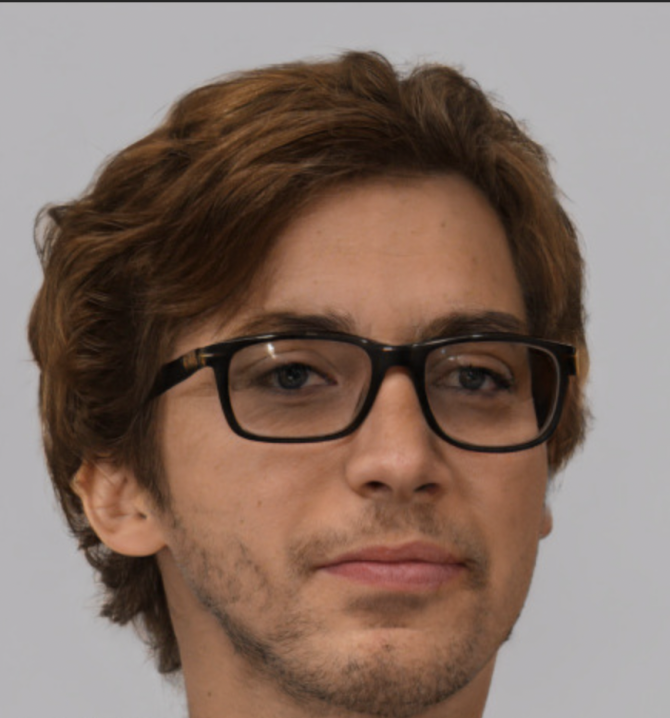 Thomas Smith is the editor of forprivacy.org, overseeing a team focused on building the voice of the cybersecurity world through guides, reviews articles and community. His background is as a writer and seasoned software industry veteran with 10 years of experience.
More Posts