Pluto TV Live has become one of the most popular streaming providers today, offering you loads of great live TV networks for free. The only problem is that it has limited availability and can only be accessed in specific countries. Thus, you might be wondering how to watch Pluto TV outside the US.
In this comprehensive article, we'll show you a workaround and help you access and watch Pluto TV Live from anywhere in the globe.
Pluto TV Streaming Accessibility
Pluto TV is an ad-supported streaming platform that's headquartered in the US. This streaming service is operated and owned by Viacom CBS, which is also a parent company of various well-known TV production networks and film companies.
It gives access to over 250 TV channels as well as thousands of on-demand TV shows and films for your viewing pleasure. Best of all, this streaming service is completely free to use.
Also, unlike other streaming platforms like Sling TV, Pluto TV is available in other countries including the UK, Canada, Austria, Switzerland, and Germany.
What makes the service stand out is that it doesn't just make content available to other countries, but it also customizes the content to those specific areas. For instance, users in Austria and Germany can watch local movies and shows as well as dubbed content.
That said, with its short list of availability, numerous people still don't have access to Pluto TV. Fortunately, it's quite easy to fix. If you want to enjoy Pluto TV from anywhere, you're going to need a reliable VPN service provider.
How To Watch Pluto TV From Anywhere In 2 Minutes
Pluto TV Live uses geolocation blocking technology to prevent users from outside the US and other specified areas from watching their content. However, if you want to watch Pluto TV outside a country it doesn't serve yet or travel to these areas, using a VPN can be a viable solution.
A trusted VPN service can help you hide your real IP address and provide an alternate server to the location you need, making it seem as if you are browsing from there. So, if you live in India, for example, and want to watch Pluto TV, using a VPN can help connect you to an American server so you can access the platform without issue.
That said, here's a step-by-step guide on how to watch Pluto TV using a VPN service.
Pick A Trusted VPN Service
Before you can access Pluto TV, you need to choose a trusted VPN first. There's a wide variety of VPNs available today, but make sure to choose top-rated ones to ensure reliable connections every time. To make it easier for you, we highly recommend that you try ExpressVPN for free. It is one of the most popular names in the VPN industry, ensuring online security and unblocking almost all streaming platforms.
Set Up Your VPN
Once you choose the right VPN for your needs, make sure to sign up and download the app installer. Then, install the app right away. Once installed, you can open the app on your device. You'll have to choose a server located in a country where Pluto TV Live is supported, for instance, the US or UK. Wait for the VPN service to establish a connection to your chosen server. This should only take a few seconds or minutes, depending on your distance from the server.
Open Pluto TV And Start Watching
As soon as the VPN is connected, you can now launch the Pluto TV app on your device. By now, you should be able to access and choose from a variety of Pluto TV channels and start streaming the shows and movies you want.
3 Top-Rated VPNs For Watching Pluto TV Live Online Anywhere
A simple Google search will show you hundreds of VPN providers available. And choosing the right VPN service to watch Pluto TV can be a daunting task. If you're unsure which VPN to get, below, we share the top three VPNs that work brilliantly with Pluto TV.
ExpressVPN
In terms of the best, most reliable VPN service available today, ExpressVPN tops the list. ExpressVPN has an excellent reputation for offering superb security and powerful unblocking capabilities.
For starters, ExpressVPN comes with a huge network of over 3,000 servers across 90+ countries worldwide. In the US alone, ExpressVPN has over 20 server locations. It also includes servers in all countries served by Pluto TV such as the UK, Germany, and Austria. This makes it a reliable VPN service to access content from Pluto TV, regardless of which countries it served.
In addition, this service doesn't slow down your internet connection. VPNs are known to slow down internet speed due to the longer time it takes to process the connection to a website. However, with ExpressVPN, this is minimal and unnoticeable. In fact, our testing shows that even with our regular 100Mpbs internet speed plan, ExpressVPN allows for download speeds of up to 85 Mbps. This should be enough to browse and stream 4k and Ultra HD quality content on Pluto TV without buffering.
Furthermore, ExpressVPN promises not to store any traffic logs, making your internet activity as private as possible. Also, it uses military-grade default encryption protocol and comes with an internet kill switch, providing an additional layer of security when your VPN suddenly disconnects. If you want full protection when browsing the internet, ExpressVPN is truly a powerful tool to try. If you're interested, you can use ExpressVPN's free trial offer today.
PrivateVPN
Last on our list is PrivateVPN, an affordable and super-intuitive VPN service provider. PrivateVPN is considered one of the best apps to bypass geo-blocking technology and access most streaming platforms including Pluto TV and Netflix.
This Sweden-based VPN provider may not be as powerful as ExpressVPN but it is a powerful unblock-all VPN app that is useful if you want to watch Pluto TV outside the US. Although it has a relatively small network of servers–only over 200 servers– compared to ExpressVPN and Surfshark, it does have a server in key areas that allow you to access Pluto TV anywhere.
Speed is also not a problem, with our results showing up to 95Mbps download speed when using PrivateVPN's London server versus our local speed test results of 99 Mbps download speed. So, you don't have to worry about buffering while watching your favorite shows and enjoy crystal clear and crisp resolutions when streaming.
SurfShark
Surfshark is a solid, low-cost competitor of ExpressVPN. It offers a great selection of handy features to protect your online browsing and unblock geo-restricted content. Like ExpressVPN, it has a huge fleet of over 3,200 network servers in 95 countries. And all countries where Pluto TV can be accessed are included in their broad range of servers, such as the US and the UK.
This allows Surfshark to seamlessly unblock Pluto TV and watch its content from anywhere in the globe. What's more, this VPN provider also doesn't have a limit on the number of simultaneous connections, unlike ExpressVPN.
Streaming is fast and enjoyable. According to our testing, when using Surfshark's London server from Australia, we still get a download speed of 80Mbps versus our regular 100Mbps internet speed plan. So, there's no problem streaming higher quality content such as 4K and no buffering whatsoever.
The Surfshark service is available for all common devices and operating systems including iOS, Mac, Windows, Android, Linux, as well as routers.
Frequently Asked Questions
Is Pluto TV Free To Use?
Yes. Pluto TV is completely free. Pluto TV makes its money from ads when watching from the platform.
Can you watch Pluto TV from Canada?
Yes. Canada is one of the locations served by Pluto TV and provides you access to local Canadian TV shows and films.
Can you watch Pluto TV from Australia?
Currently, Pluto Tv doesn't allow users from Australia to access the platform and its content. However, by using a reliable VPN like ExpressVPN, you can bypass the geo-restriction and watch your favorite Live TV show on the app.
Conclusion
And that's how you can watch Pluto TV live anywhere. Pluto TV Live may restrict its content outside specified location. However, using a trusted VPN provider, you can easily access and watch your favorite TV shows and on-demand films on this platform.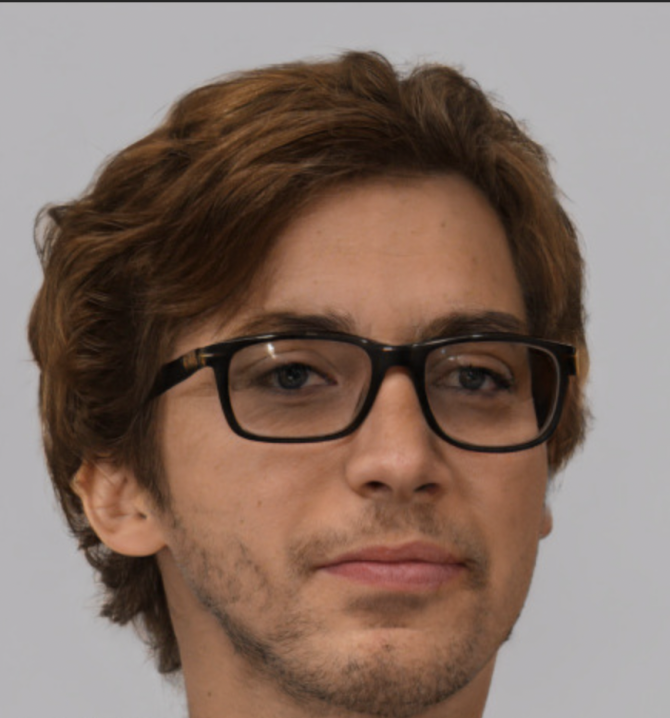 Thomas Smith is the editor of forprivacy.org, overseeing a team focused on building the voice of the cybersecurity world through guides, reviews articles and community. His background is as a writer and seasoned software industry veteran with 10 years of experience.
More Posts