If you're looking for an affordable and simple way to watch the top TV channels such as HBO, ESPN, CNN, MTV, and Fox News without a cable, Sling TV is a great option. The only problem is that you need to be located in the US and pay using an American credit card for a Sling TV. But, what if you want to watch Sling TV outside US?
Although Sling TV Live is geo-restricted outside America, this article explores a way how you can easily unblock this geo-restrictions and watch Sling TV online from anywhere using a reliable VPN.
Sling TV Streaming Availability
Sling TV is a popular subscription service that allows you to stream live TV shows, series, films, and movies from over 200 channels such as CNN, Food Network, ESPN, and Cartoon Network. Sling TV is quite popular with those looking to cut the cable cord, thanks to its extensive offerings and affordability.
Unfortunately, Sling TV is only available in the US. So, whether you live outside of the US or currently traveling abroad, you may not be able to access your favorite shows and channels even if you pay for them. Fortunately, there's a way to overcome these geo-restrictions–VPN services like ExpressVPN.
How to Watch Sling TV Live Anywhere?
If you want to watch Sling TV Live outside of the US, then you need to get a VPN service as mentioned above. Below, we share a step-by-step process on how to watch Sling TV Live from anywhere in the world.
Choose A VPN Provider
As mentioned before, if you're outside the US, you can only access Sling TV using a VPN service. So, you want to choose a VPN provider to help you bypass Sling TV's geo-restriction. There are various VPN providers out there but we recommend that you choose ExpressVPN for starters. It offers a free trial so you can watch your favorite shows on Sling TV right away.
Sign Up And Install
Once you've picked a VPN, sign up and download the app. After downloading, install the app on your device by following the prompt.
Choose a Server Location
After installing the app, you can now start the VPN app. On the VPN app's home page, you'll be asked to choose a server location. Since you're trying to watch Sling TV outside US, make sure to choose a server located within the US such as New York or Los Angeles. Once you've chosen a server, simply press connect. The VPN server will automatically mask your real IP address and change it to the server you've chosen.
Go To Sling TV Live Website
Once you're connected to a server in the US, you can now go to the official website of Sling TV. You should have no problem accessing the site now that you're connected to a VPN. You can now choose from numerous channels and watch your favorite shows, movies, and films on Sling TV outside US.
Best VPN For Sling TV To Try
There are hundreds of VPN services in the market today. And most of them claim that they can help you watch Sling TV from anywhere. However, not all VPNs are created equal. To make it easier for you, here are the top three best VPNs for Sling TV.
Funzionalità speciali come navigazione TOR + VPN
La più economica, ma con tante funzionalità​
La più semplice, ottima per i Torrent e senza log. Coupon di prova 45 giorni
Perfetta per i Torrent e lo streaming, con un buon rapporto qualità prezzo.
Frequently Asked Questions
Can I watch Sling TV outside the US?
Sling TV is geo-restricted outside the US. It's impossible to watch Sling TV in Canada, UK or any other places unless you use a VPN service like ExpressVPN.
Can you get Sling TV in the US?
Yes. Sling TV is only available in the US so you can get it right away if you live in the US.
How to watch Sling TV in the USA?
If you're in the US, watching Sling TV is super easy. You simply need to pay for the service. Then, open the Sling TV app or visit the official website. Sign in and watch your favorite shows.
Conclusion
And there you have it! We hope that this article has helped you access and watch your favorite TV shows and film on Sling TV Live from anywhere in the world. As you can see, using a trustworthy VPN provider like ExpressVPN is the easiest and fastest way to watch Sling TV outside US. So, what are you waiting for? Try out ExpressVPN or any of the other VPN providers mentioned above so you can stream and watch Sling TV outside US right now.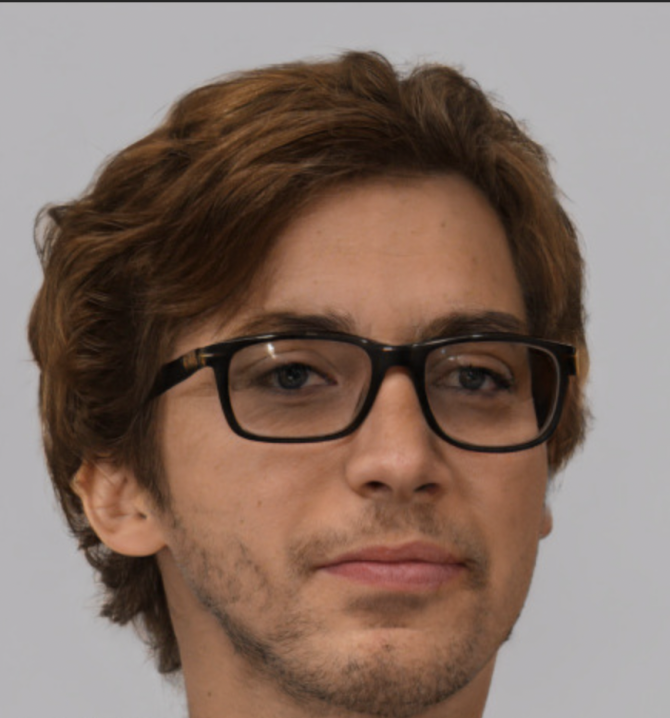 Thomas Smith is the editor of forprivacy.org, overseeing a team focused on building the voice of the cybersecurity world through guides, reviews articles and community. His background is as a writer and seasoned software industry veteran with 10 years of experience.
More Posts