Private Internet Access (PIA) VPN is one of the best VPN services available at a great price. It's one of the fastest and most secure options you can choose, offering you a pile of interesting features. But does it actually live up to its name of keeping things private?
In this article, we'll go over everything you need to know about Private Internet Access VPN service and determine whether it lives up to its name–providing private access to the internet.
What Is Private Internet Access VPN?
Private Internet Access or PIA is one of the oldest, most trusted, and well-established VPN providers today. Founded in 2010, PIA was formed by entrepreneur Andrew Lee under the parent company called London Trust Media. The main goal of this company was to create the 'next VPN; using open-sourced client software code that everyone can use.
It was later acquired by Kape Technologies (also the owner of CyberGhost and ExpressVPN) in 2019.
The VPN product is well-known for its in-depth apps and hue network offering. While PIA hasn't disclosed the exact number of its servers, it's certain to go over the 35,000 mark which is more than any other VPN services we've tested before. Plus, it also has increased its server location now spreading over 80 countries.
How Private Is PIA VPN?
Private Internet Access offers some great and interesting features to help improve the security and privacy of its customers.
For one, it uses only the most secure and latest industry protocols such as OpenVPN and WireGuard. OpenVPN, in particular, uses AES-128 encryption by default but it allows you to use the higher option–AES-256 in the settings. In addition, you can set the data authentication as well as the handshake methods with options like RSA-4096 and SA-2048. To help minimize the risk of a DNS data leak, the PIA VPN also uses its own DNS servers. However, you can easily change it to your own.
Furthermore, if your VPN connection fails for any reason, PIA can cut your internet connection until the service is re-enabled.
Not only that, but PIA Apps and software are all open sources. This means that developers can pore over the source code to search for leaks or bugs. This can provide you more peace of mind and confidence in the privacy and security of the software, unlike proprietary solutions which don't have the same level of oversight.
If you want to get additional privacy features such as blocking third-party cookies, trackers, and ads, you can install its Chrome extension. It connects your VPN within your browser interface, protecting your browser traffic. Plus, it also has a no-log policy, which we'll discuss later on.
Does It Log Any Of My Data?
The Private Internet Access service website claims that it doesn't keep any data logs of any kind. It goes on to claim how it has been a verified zero-logging service. Take note, however, that it doesn't rely on any independent third-party test to confirm its zero-log policy. That said, PIA makes these claims with its Transparency Report.
Essentially, PIA regularly sends warrants, court orders, and subpoenas requesting data on its users. PIA has never handed over anything from these requests because of the fact that there is nothing stored on their servers to hand over in the first place. This effectively proves that it doesn't log its users' browsing activities.
However, we still need to take this on trust and hope that the providers take the effort and time to undertake an independent audit to prove their claims once and for all.
In addition, while PIA doesn't store and monitor your browsing data, there is other information that they log. According to its privacy policy, PIA records personal information it requires to maintain user accounts. These data include cookie identifiers, email addresses, territory or state of origin and zip codes, and partial payment data.
Is PIA VPN Fast?
When you check out PIA's website, it claims that it offers you a blazing-fast connection without compromising transparency or security. Several reviews from trustworthy websites like PC Magazine also concluded that PIA's VPN emerged as one of the fastest services on the market.
The amazing speed of PIA is mainly because of its open-source protocol which is OpenVPN and WireGuard. Both protocols are optimized for performance that is more reliable and faster than other protocols. Not only that, but PIA also has a global network of next-generation VPN servers that are optimized to produce up to 10Gbps connection speed.
In addition, PIA is pretty fast on local servers, however, using long-distance servers can actually lower your speeds. In general, auto-connect will set your VPN to the fastest server possible, but you can still choose your preferred server.
Does PIA VPN Have A Kill Switch?
Private Internet Access does provide a kill switch, not only for its desktop or computer software but also for its mobile Apps.
A kill switch, also known as a disconnection protection or network lock feature, refers to a function that automatically disconnects you to the internet if you lose your connection to your VPN provider. It stops you from switching to public networks, resulting in your ISP seeing your entire browsing history.
For instance, if you're downloading torrent files using PIA VPN and it suddenly disconnects, your ISP will see what you're doing which could get you in trouble. However, with its kill switch feature, the PIA VPN App or software can stop your torrent session as soon as it loses connection to the VPN server.
Private Internet Access VPN Features
Private Internet Access is a comprehensive VPN offering numerous features that are useful for safer and secure internet browsing. Below, we share an overview and some of the best features of the PIA VPN.
| | |
| --- | --- |
| PIA Compatible Devices | macOS, Windows, iOS, Android, Linux, Router |
| Streaming Platforms can Unblock | Netflix, HBO Go, DAZN, ESPN, Crunchyroll, BBC iPlayer, Hulu, Amazon Prime Video |
| Based in country | USA |
| Torrenting Support | Yes, supports unlimited anonymous torrenting |
| Data logging? | No, it has a zero-log policy |
| Kill Switch | Yes |
| Number of supported simultaneous device | 10 |
| P2P Allowed? | Yes |
| Number of servers | 29,000+ |
| Number of server location | 80+ |
In this section, we're sharing some of the best features that PIA VPN offers.
1. Huge Number Of Secure Servers
The availability of numerous server locations provides you with more choices for spoofing your location while increasing the chances of finding a server near where you are. Fortunately, Private Internet Access VPN offers a good mix of locations in over 80 countries. This is well above average and comes close to rivaling the stellar collection of ExpressVPN in 94 countries.
In particular, PIA boasts multiple servers in South America and Africa which are the two regions mostly ignored by other VPN providers. Until recently, PIA only had a server fleet of up to 3,000 servers. Today, however, it offers an impressive 29,000+ servers. Thanks to their large collection of servers, it helps improve speed since it prevents overcrowding.
Other than the 80+ location servers, Private Internet Access actually has virtual servers in 35 locations. This means that it has a total of over 110 servers. Virtual locations allow the VPN service to provide locations in countries where it's unsafe to have a physical server. For instance, PIA used to have physical servers in Russia and Brazil. Today, however, they only have virtual servers in those locations. Take note that a virtual server may lower your speeds since it is from another country, which means that data will have to travel farther than using a server close to your location.
It's also important to note that PIA owns all of its servers. Thus, you don't have to worry about third parties handling your data. Plus, all of PIA's servers are RAM-based. This means that every time a server gets rebooted, all data is erased. This is much safer than hard drive-based servers which are more complicated to wipe.
2. Open-Source VPN Protocols
PIA offers military-grade 256-bit encryption, making it virtually impossible for anyone, even the most talented hackers to spy on your data. This is mainly because of the VPN protocols used by PIA.
In general, you can use WireGuard and OpenVPN on every PIA software and App. Both protocols are strong and offer solid security. OpenVPN is the safest since it's an open-source protocol, so it is constantly checked for any issues and vulnerabilities. Take note, however, that OpenVPN has a default setting of 128-bit encryption. You can change this setting and move it up to the 256-bit encryption to get the highest level of protection possible.
WireGuard, on the other hand, offers faster speed as well as strong encryption. With WireGuard, the encryption is always 256-bit. In addition to OpenVPN and WireGuard, if you're using PIA on an iOS device, the App also provides access to IPsec/IKEv2 protocol. This older type of VPN protocol offers faster speed. However, it's less recommended since it is less secure than the OpenVPN and WireGuard.
3. Dedicated IP
PIA also offers you the option to sign up for a dedicated IP. This means that you get an IP address that only you can use, preventing constant CAPTCHA checks and getting flagged on safe websites.
If you choose to get this dedicated IP, you get charged an extra USD$5 every month. This dedicated IP address is from the US, Canada, the UK, Germany, and Australia. It's not a bad price at all since competitors like CyberGhost also offer a dedicated IP with the same price but have limited locations. What's more, it's a lot cheaper than other competitors like NordVPN, averaging USD$70 a year just for a dedicated IP.
4. Open Source Apps And Split Tunneling
Most of PIA's Apps are open source. This makes the software and App safer since anyone on the web can check for any security vulnerabilities within. So far, the Chrome and Firefox extensions, Apps for Android devices, and desktop Apps have been made open source. These applications show the PIA VPN service is transparent with its users and communities connected with internet privacy and security.
In addition, PIA also offers split tunneling that allows you to route some of your traffic via a VPN tunnel. The rest of it will go through a regular connection. This feature is useful if you want to keep some internet activities outside of VPN. For instance, not using VPN for your banking App can help prevent your account from being blocked. In general, split tunneling is available for Mac, Linux, and Windows. You can also exempt Apps on iOS and Android devices.
5. InBrowser + MACE Ad Blocker
InBrowser is Private Internet Access VPN's incognito browser. It can work along with your TOR network, deleting your cookies, history, and session data once you logged off. What's more interesting with this incognito browser from Pia is that it can double the speed of your phone.
Unfortunately, this browser is only available for iOS and Android. Also, InBrowser may be an incognito browser, but it is still recommended that you use it with PIA VPN to fully protect your device and internet activity.
PIA also offers an ad blocker. While the MACE Ad Blocker is said to block trackers, ads, and malware, it may not be able to completely block all ads when browsing. So, if you're looking for a reliable ad blocking service, we suggest you choose a dedicated ad blocker with your PIA VPN.
6. User-Friendly Interface
PIA software and Apps are intuitive and super easy to use. In fact, it allows you to connect to a server with just a single click or tap on the green button from the dashboard home.
After accessing the server list, you can also select your 'favorite' servers for quick and easy access. Every App is highly customizable according to your preferences. There's also a snooze button that automatically turns off the VPN for a set amount of time. Best of all, if you're a Linux user, it offers a full GUI allowing you to use the App the same way you would on a Windows or Mac App.
Private Internet Access VPN Pricing Plan
Private Internet Access VPN offers a monthly, yearly, and three-year plan. Their monthly plan is fairly pricey at USD$11.95 per month. However, this is cheaper than much of its competition including CyberGhost.
Meanwhile, their yearly plan is priced at USD$39.95 which translates to only USD$3.33 per month. For the best value, the 3-year plan comes with a price tag of USD$79 which is equivalent to just USD$2.03 per month. What's more, the three-year plan also comes with 3 months free.
As mentioned before, PIA also has a dedicated IP address, which will cost you USD$5 per month for their monthly plan. However, if you have a three-year plan and want to use a dedicated IP, PIA gives a 25% discount and will only charge you USD43.75 per month.
If you're using Windows PC, you can also opt for their privacy-first antivirus software to monitor and remove malware and virus from your PC. It offers real-time malware protection with its customizable and fast scanning options. For the Antivirus by PIA add-on, you need to add an extra USD$1.49 for the monthly plan, or USD$1.12 if you have the three-year plan.
Take note that PIA doesn't offer any free trial. It does, however, have a 30-day money-back guarantee. It also supports varying payment methods from credit cards and bank transfers to gift cards and cryptocurrencies.
Private Internet Access VPN Customer Service Support
In terms of support. PIA has a comprehensive Support Center filled with several articles covering various technical complications, account issues, general troubleshooting and so much more. If that's not enough, you can also ask for the help of a live human. You can raise a support ticket or start a live chat.
How To Set Up Private Internet Access On Your Device?
As mentioned before, PIA is compatible with various devices. Below, we'll share the basics of how to download and install PIA on desktop and mobile devices.
But before you can download and install your chosen App or software, you first need to purchase a plan. Once your payment has been processed, you'll receive an email with your username and password which you'll use to log in.
First, you need to download the desktop version of PIA (Windows, Linux, or Mac) from its website.
Once you've downloaded the App, you can install it on your device by following the prompts.
After installation, log into the App using the credentials you receive on your email.
After a successful log-in, you can now start using PIA. You can press the large green button to connect automatically or explore its dashboard and change settings as you go.
Frequently Asked Questions
Is PIA VPN safe?
Yes, PIA VPN is safe to use. As one of the most trusted VPN services available today, PIA does a good job of blocking unwanted meddling into your online activities. Not only that, but it also features tight security protocols and even a 100% no-logs policy which prohibits even the company from storing and monitoring user information. This ensures that your data is genuinely safe from prying eyes.
Is PIA VPN good?
Yes. PIA is a trusted VPN for anyone who wants to get the utmost privacy over the internet. It allows you to access geo-blocked content while keeping off the unwanted content on up to 10 devices running on Android, Windows, Mac, iOS, and others at a reasonable price. It also has the strongest encryption protocols you'll need.
Where is PIA based?
The PIA VPN is based in the US. However, it has servers in over 80 countries and is still growing.
What type of VPN is PIA?
PIA is a great VPN for personal use. It supports 10 simultaneous connections which are only suitable for family use. However, it also comes with a Corporate VPN option for businesses.
Can I use PIA to access Netflix?
Yes, most of the time, it can help provide access to restricted Netflix content. However, take note that Netflix always tries to attempt to block any VPN whenever possible. Thus, there will be times when PIA won't work with Netflix. That said, if you can't watch through Netflix, you can easily download torrent files safely using your PIA VPN.
Does PIA VPN work in China?
Yes, the PIA VPN can work in China thanks to the Shadowsocks proxy. Take note, however, that there are no consistent reports about it.
How does the PIA VPN work?
It works like any other VPN. It routes your web internet connection through one of its servers. On its server, it encrypts your web traffic and replaces your IP address. This means that your ISP will no longer be able to see what websites they visit. Essentially, it means that the user is completely anonymous online.
Does the PIA VPN keep logs?
No, PIA doesn't log your web activity, how long you've used the VPN, the device IP address, and any other internet usage information. In general, PIA VPN only keeps logs of your email address, cookie-identifiers, location information, and partial payment data.
Conclusion
Private Internet Access VPN does provide exactly what its name implies–private access to the internet. PIA is an old-school favorite that remains a quality choice to help protect your personal data and internet activity.
It comes with serious security and privacy protocols, ensuring that no cybercriminal can access and monitor your critical data and promising that you stay anonymous while surfing online. With its large collection of servers from various locations, PIA also promises fast connection without interruption in accessing geo-restricted and blocked contents.
Compatible with nearly every OS and device paired with its cheap pricing plan, PIA is indeed one of the most competitively priced VPNs available today. So, if you're considering reliable and secure access to the internet, consider trying PIA for a month and see for yourself.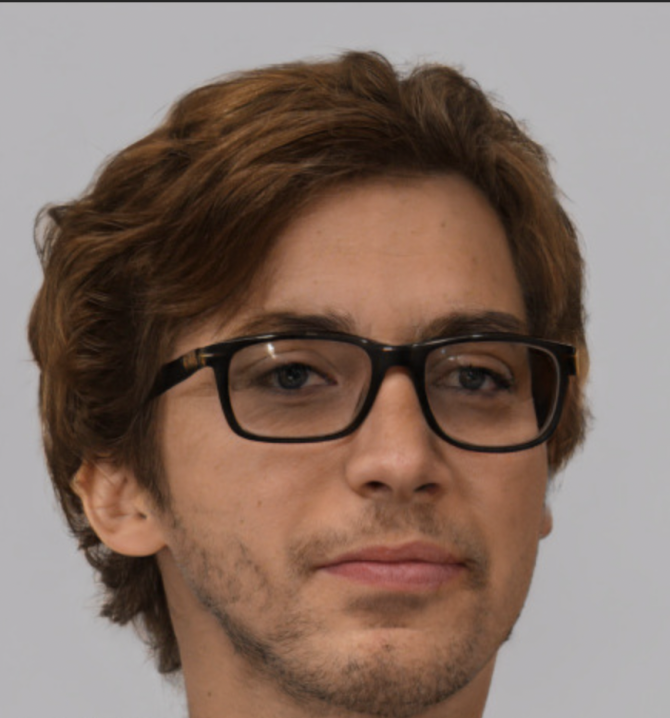 Thomas Smith is the editor of forprivacy.org, overseeing a team focused on building the voice of the cybersecurity world through guides, reviews articles and community. His background is as a writer and seasoned software industry veteran with 10 years of experience.
More Posts