If you're looking for a reliable VPN to reduce your cybersecurity risks without draining your wallet, PrivateVPN is a suitable option. Although it comes with a smaller network of servers, PrivateVPN has made a name for its affordability, superb security, and its capability to unblock almost any geo-restricted platform.
If you want to learn everything you need to know about this VPN service, continue reading below.
What is PrivateVPN?
PrivateVPN is a relatively small VPN provider based in Sweden. With only about 200 servers in only 63 countries around the world, it claims to be one of the best VPN service providers that can unlock anything and protect everything at a cheaper price.
This VPN offers simple features with strong security to protect you from risks in the digital world. The website claims support for unblocking a host of streaming services including Netflix, Disney Plus, NBC, Fox, Amazon Prime Video, CBS and so much more.
Meanwhile, its military-grade encryption system makes the PrivateVPN service stand out among the crowd, with its 2048-bit encryption which is virtually unbeatable, protecting your online activity from hackers and governments.
Is PrivateVPN Any Good?
With its limited servers and cheap price tag, you might think that PrivateVPN may not be as reliable as other popular brands. However, even with its limitations, PrivateVPN is considered faster than others. In that sense, PrivateVPN is a good deal for people looking for a cheap, yet reliable VPN service.
Is PrivateVPN Legit?
Like any other VPN service, PrivateVPN is legit to use in most countries in the world. Some countries do ban or restrict the use of VPNs, however, make sure to check with your current country.
That said, even if you live in a country where VPN is legal to use, you still have to make sure that you're not using it for bad purposes. If so, you may have trouble with local law enforcement agencies or get banned.
Does PrivateVPN Keep Logs?
No. Like most reliable VPN services out there, PrivateVPN doesn't log your data whenever you're using the service. Their privacy policy states that they don't store or collect logs of your activity, including your browsing history, connection time stamps, traffic destination, IP addresses (neither the connected IP nor allocated IP) DNS queries, bandwidth, or data content.
The rest of the privacy-related small print is pretty much like other VPNs. A PrivateVPN only collects your email address, uses cookies on the website, and may use third-party analytics. However, there's no sign of data sharing or other suspicious activities.
In addition, PrivateVPN's 2048-bit encryption system helps hide your personal data so that it can't be tracked by cybercriminals, governments, or other third-party monitoring agencies across the world.
How Does PrivateVPN Work?
Like any other VPN service, PrivateVPN creates a secure tunnel between two or more devices. PrivateVPN hides your IP address and changes your location, making it impossible for hackers and other cybercriminals, and even the government to trace your internet use.
It encrypts the communications between your computer or other mobile devices and the VPN server as well as the transmissions between the server and the website you're visiting, ensuring that you're protected and stay anonymous.
Is PrivateVPN Safe To Use?
In terms of safety and security, PrivateVPN has a lot to offer. When PrivateVPN is enabled, it can help mask your IP address and protect your data with strong encryption. This should keep you safe even if you're connected to an unsecured Wi-Fi network.
In addition, PrivateVPN can also help protect your protection with DNS leak protection, IPv6 leak protection, and an automatic kill switch. One of the best parts of the PrivateVPN service is that you do not have to adjust the security settings before connecting in order to stay safe and secure. While you have the option to change your security settings, its default settings offer you excellent protection.
Not only that, but PrivateVPN also offers you the freedom to choose from various powerful encryption algorithms. However, the most secure option you have is the AES 256-bit encryption, which has the same level of security used by most government and military agencies. It also supports various secure protocols such as OpenVPN and IKEv2.
Take note, however, that the default protocol for the PrivateVPN service is the OpenVPN connection with UDP. That said, you can always change the protocol within the App settings.
Can PrivateVPN be Trusted?
PrivateVPN may seem unreliable at first look, due to its small size and basic features, however, there are several good reasons why you should pay attention to this service.
They offer a powerful encryption system, ensuring your complete security and privacy when browsing online. They also have a strict no-logs policy that enhances the trust among their users worldwide.
If that's not enough, then you should know that PrivateVPN also has a 4.9 rating at Trustpilot, making it one of the world's most-trusted VPN service providers. This is a strong indication that PrivateVPN does deliver on its promises.
PrivateVPN Overview
PrivateVPN is a reliable service provider that offers some of the basic features of VPN software. Below is a general overview of the PrivateVPN service.
| | |
| --- | --- |
| Compatible Devices: | Mac, Windows, iOS, Android, Kodi, Linux, and other routers |
| Platforms PrivateVPN can unblock: | Netflix, BBC iPlayer, Amazon Prime Video, ABC, Hulu, Fox, NBC, Disney Plus, CBS, and more |
| Does it support torrenting? | Yes |
| Data logging? | No |
| VPN Protocol offered | OpenVPN, 256-bit AES PPTP, L2TP, IPsec, IKEv2 |
| Number of servers: | 200 |
| Number of countries where servers are located: | 60+ |
| Company location | Sweden |
| P2P allowed? | Yes |
Top 5 Special Features Of PrivateVPN
Below, we share some of the most important features of the PrivateVPN service.
1. Zero Log policy
Based in Sewed, PrivateVPN is subject to stringent data retention laws. This is because Sweden is a member of the 14-eyes surveillance alliance that enforces data retention laws. This means that ISPs and other providers are required to keep logs that can date back up to 2 years.
Despite this restriction, PrivateVPN promises that they never store or collect data traffic so they couldn't share any records even if it's asked by the government. In addition, PrivateVPN is the only VPN service provider that acts as its own server host and ISP. This means that they can help reduce the chance of third-party interference with your data while providing additional peace of mind.
2. Fastest Speed
PrivateVPN claims that it is 'engineered for fast VPN service'. PrivateVPN prides itself to be one of the fastest VPN service providers available. Whether you're in Asia, North America, or Europe, PrivateVPN strives to provide ultra-high-speed server connection–with higher speeds and lower latency–for all devices.
3. Unblock anything
Perhaps one of the biggest strengths of PrivateVPN is that it can unblock everything. This means you can access any website or app on the internet without censorship, regardless of your location.
This means you can watch and stream even the most geo-restricted websites such as Netflix, Amazon Prime Videos, Hulu, and more. Thanks to its military-grade encryption, the PrivateVPN allows you to break any geo-blocking capabilities of websites. Thus, you can surf the internet without any restriction.
4. Kill Switch
Like most reliable VPN services, PrivateVPN also offers a smart kill switch. This feature can help protect you from being exposed to the online world in case your connection to the VPN server got disconnected.
The kill switch will automatically disconnect you from your internet connection when you get disconnected from the VPN. This helps prevent hackers and cybercriminals from tracking your browsing data and other personal data. Take note, however, that the kill switch feature is only available in the app for Windows.
5. VPN Protocols
PrivateVPN supports a number of reliable protocols. These protocols include:
This is the default protocol of PrivateVPN. The OpenVPN protocol permits different types of authentication methods and uses a secure SSL/TLS protocol for key exchanges. It also provides faster access speeds than other protocols, although it may not be supported on all devices.
When used together, L2TP and IPsec offer greater security than PPTP. That said, these protocols are much slower than OpenVPN and may be blocked by firewalls.
This is the oldest VPN protocol available, so it should work well with all kinds of devices and operating systems. The best thing about PPTP is that it is easy to set up and provides fast speed. Unfortunately, since PPTP does have several security issues, it's only recommended for low-risk browsing such as streaming audio or video.
This protocol is available on newer devices. IKEv2 is a more secure version of IPsec protocol. It executes mutual authentication between parties, allowing your device to seamlessly switch between Wi-Fi and mobile networks without interrupting your connection.
PrivateVPN Pros & Cons
Here are some of the pros and cons of using the PrivateVPN service
Pros:
Offers very fast speeds
It has a zero-log policy
Allows torrenting
Can be used by 10 devices at the same time
Works with Netflix and other streaming sites
Live chat + remote control support
Powerful encryption
Cons:
Live chat is not 24/7 available
Kill switch is only available for the Windows app
A small network of servers
Slow server switching
Benefits Of PrivateVPN
Like other VPN services, PrivateVPN offers numerous benefits and functionalities for its users. Among these benefits, here are some of the most important ones to know about:
Powerful encryption with AES 256-bit encryption that protects user's browsing activity and online presence.
Surf the web anonymously.
Unblock any website in most countries.
DNS leak protection and Wi-Fi auto-kill security.
Blocks malware and annoying ads when surfing the web.
Offers 10 simultaneous connections.
Zero logging policy.
Unlimited speed and server switch.
Pricing Plan
PrivateVPN price is much better than the more popular brands.
Their monthly plan will cost you $9.99. However, as with most services, the longer subscription you choose, the more discount you gain. Opting for the 3-month plan will cost you $17.99, which is only $6 per month. Choosing the annual plan gets you an extra two years for free at $2 a month. However, it then renews every year at an above-average of $6 per month.
Payment can be made using most major credit cards Bitcoin or PayPal. In addition, PrivateVPN also provides a referral scheme that allows you to earn points (which are exchangeable for credit) when you get others to sign up.
All of their plans come with a 30-day money-back guarantee. Take note, however, that this only applies to new customers, and you should give a valid reason why you are asking for a refund.
If you wish to try out the service before subscribing, you can also request PrivateVPN for a 7-day free trial. You can do this by emailing them. They will send a gift code to your email so you can try out the service without sending them any payment.
What Types Of Operating Systems & Devices Are Supported By PrivateVPN?
Recently, PrivateVPN increased its connection limit. Instead of six devices, a subscription now allows you to connect up to 10 devices at the same time.
The types of OS and devices supported by PrivateVPN include:
Android 4.0 and higher.
Windows 7 and higher.
iOS 9.0 and higher.
MacOS 10.11 and higher.
Amazon Fire TV.
Does PrivateVPN Have Any Online Support For Their Customers?
There are several ways to get in touch with PrivateVPN customer support if you encounter a technical problem or have a question.
The fastest way to connect with the team and get a response is through their live chat support. Take note, however, that these features are not offered 24/7. When their live chat option is available, you will get helpful and friendly support within minutes of reaching out.
Another way to contact them is via email. Or you can also fill out a contact form on their website. If you want to try troubleshooting your issues, PrivateVPN also offers some helpful resources including a FAQ page and step-by-step installation guides.
How To Download And Install The PrivateVPN
Now that you have learnt the most important things about PrivateVPN, in this section, we're going to show you how to download and install it on various devices.
But before that, here are the primary steps you need to do.
Step 1:
Got to the PrivateVPN official website.
Step 2:
From the Menu, go to Pricing. Here, you will need to choose a plan you want.
Step 3:
Scroll down and you'll have to create an account by providing your email address and a password.
Step 4:
Then, choose your preferred payment method from the list.
Step 5:
Once your payment is confirmed, PrivateVPN will send a confirmation message and will redirect you to an installation page.
Downloading and Installing PrivateVPN on Windows Computer
Step 1:
On the installation page, choose the appropriate guides for your windows or Mac system.
Step 2:
To start the app download and installation process, simply choose to view your preferred 'Guide for the PrivateVPN App.'
Step 3:
Download and run the software by clicking the link on the installation page.
Step 4:
Once downloaded, open the App and the license agreement window should pop up. Simply check the 'I Agree' box, then click on the 'Install' button.
Step 5:
If your computer has User Account Control on, you'll be asked whether you want to allow the app to make changes to your PC. Simple click Yes.
Step 6:
The installation process should take a few minutes.
Step 7:
In between the installation process, a Windows Security window may pop up and ask whether you'd like to install the TAP-Windows adapters. You want this feature so just click Install.
Step 8:
After the installation is finished, you'll be instructed to restart your computer. Don't restart and click the Close button instead.
Step 9:
From the Windows start menu, search the PrivateVPN App and open it. You'll be asked to confirm whether you'd like the app to make changes to your computer and simply click Yes.
Step 10:
Once opened, the App will take you to the login screen where you'll input your email and password.
Step 11:
After logging in, you can choose your preferred server location and click Connect. You're now ready to surf the web securely and anonymously using the PrivateVPN app.
Download and Install Private VPN on Android
Step 1:
Open Google Play Store.
Step 2:
Search for PrivateVPN.
Step 3:
Install the App.
Step 4:
Once downloaded, follow the in-app instructions to proceed.
Download and Install Private VPN on Router
Before you try to download and install PrivateVPN on your router, you want to make sure that your router is compatible with the VPN service. If yes, then you can proceed with the following steps.
Step 1:
Log in to your router.
Step 2:
Find the VPN section of your router.
Step 3:
Fill in your VPN login details
Step 4:
Download your PrivateVPN certificate and upload it.
Step 5:
Provide the details for the server you wish to connect to.
Frequently Asked Question
Here are some of the common questions that most customers ask about PrivateVPN:
✅ Who owns PrivateVPN?
The PrivateVPN platform is run by the Swedish company Privat Kommunikation Sverige AB.
✅ Does PrivateVPN work in China?
PrivateVPN may be able to work in China. However, it might not be your best option. Consider using the best VPN for China such as NordVPN or ExpressVPN instead to ensure the ultimate experience.
✅ How much does it cost?
Like most services, the cost of PrivateVPN will depend on the plan you choose. The shortest option you can use is the one-month plan that costs you $9.99 per month and comes. Meanwhile, its 3-month plan comes at $17.99, and the most popular plan, the 36-month plan charges you $72.
✅ Does PrivateVPN offers a money-back guarantee?
Yes. All PrivateVPN plans come with a 30-day money-back guarantee.
✅ How do I cancel my PrivateVPN subscription?
To cancel your PrivateVPN subscription, you need to sign into your account. Go to the 'Support' page and click the 'Contact Us' link. Fill out the contact form to cancel and ask for a refund if you are within the 30-day money-back guarantee period. Check for a confirmation email and wait for your refund within five business days.
✅ Can I leave a private VPN on all the time?
It is best practice to keep your VPN on whenever you're browsing the internet. However, if you're offline, it's best to switch it off.
✅ Does PrivateVPN work with Netflix and other platforms?
Yes. PrivateVPN works seamlessly to unblock Netflix, allowing you to access its content from anywhere in the world. The software's military-grade encryption can also unblock other websites including Hulu, Amazon Prime Video, ABC, and many more.
✅ Does PrivateVPN work on Firestick?
Yes. PrivateVPN also works well on Firestick. Its custom software is designed to stream content with Firestick with ease.
✅ Can you be tracked if you use PrivateVPN
No. Using PrivateVPN allows you to be anonymous. Since it comes with a military-grade encryption system, PrivateVPN can protect you from the rest of the online world.
✅ Is PrivateVPN compatible with my device?
PrivateVPN offers dedicated apps for Mac, Windows, Android, and iOS devices. In addition, they also offer manual installation guides for Linux., Kodi, and other compatible routers.
✅ Is PrivateVPN free?
No. PrivateVPN does not have any free subscription. That said, they do have a free risk-free seven-day trial as well as a 30-day money-back guarantee. For the free trial, you will need to provide them with your email address in order to create an account.
Final Thought
PrivateVPN may not be the most feature-rich or the best VPN you can find today, however, it's a cheaper alternative compared to most popular VPN services today. This middle-of-the-pack VPN service comes with a mediocre feature list but does offer solid security and a good privacy policy.
Despite its limited feature, PrivateVPN is an unblocking powerhouse that can help you unblock a host of services including BBC iPlayer, Netflix, Amazon Prime Videos, Fox, Disney and so much more.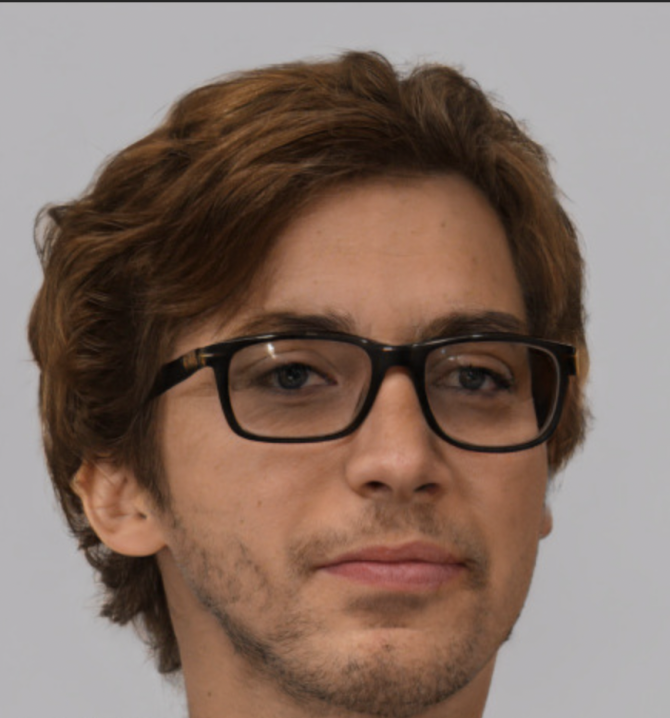 Thomas Smith is the editor of forprivacy.org, overseeing a team focused on building the voice of the cybersecurity world through guides, reviews articles and community. His background is as a writer and seasoned software industry veteran with 10 years of experience.
More Posts