Currently, people are looking for a VPN to access a private network and unblock any web page regardless of geographical location. Nobody will know your internet traffic with a private network, and you will have greater privacy. The schools block VPN to prohibit students from accessing this type of virtual private network.
An ISP cannot even see your online activity, and you will have privacy. A VPN allows you to browse in complete anonymity. Also, it has servers in various parts of the world so that you can access any geo-blocked content.
Do Schools Use VPN?
Typically, institutions and schools block VPNs to prevent students from accessing blocked content. Most schools have internet access, but they always want to restrict and monitor students' online history. That's why they block certain pages, social networking sites, gaming sites, and VPNs.
With VPN-enabled devices, children can unblock and bypass any websites' restrictions. They may be doing an activity they shouldn't be doing during school hours. A responsible child can use a VPN only to communicate with her parents through the messaging of any social network and have the freedom to surf the internet anonymously.
They can play the various famous internet games or show their colleagues videos that may lead to the device's confiscation or phone.
Why Do Schools Block the VPN?
Some minors should not have access to all web pages in schools. That is why educational institutions block VPNs to restrict so that parents will be calmer. Although most parents love to be connected with their children, schools do not want to take risks and prevent students from accessing websites blocked by VPN.
It can be dangerous for schools and students if they start using private networks to access the internet. They can enter adult sites, and it is a risk that educational institutions do not want to take. It is not illegal to use a VPN, but the internet must be supervised in the minors because the cybernetic probability is a reality, and students must be protected.
Parents should educate their children and explain what VPNs are. Everyone and especially children should use VPNs responsibly so that they do not search for game sites, adult sites, and other pages that can cause you some emotional damage.
Some parents want to monitor their children, but not all have the way to pay for their data, so parents use the messaging services available on social media platforms. To do this, they must have access to these platforms during the day.
Parents prefer to communicate with their children and notify them of any delay when searching for social networks. But because of the restrictions imposed by the administrators of the school network, parents who communicate in this way are out of luck. They turn to VPNs to get kids around these school restrictions on the internet.
Although the use of VPN is not illegal, there are countries where the use of these virtual private networks is prohibited by law because they can cause problems for minors. With a VPN, your child can access sites and do things that can get him in legal trouble.
In the United States, a tech-savvy minor can use a VPN to do illegal things to hide her identity.
How Do I Unblock My VPN at Schools?
If you want to unlock the schools block VPN, you can achieve it without a problem. Some institutions and schools restrict Wi-Fi, and many websites are blocked. Younger people who go to school should only be interested in their education, but many believe that schools should help students relax in their breaks.
If the websites you want to access are blocked on your school's Wi-Fi network, you can use a VPN and bypass these blocks. Although some VPNs cannot get through the school firewall, others can.
One of the options to unblock your school's Wi-Fi network, you have to look for the VPN of your choice and run OpenVPN on port 443. This port is used by SSL / TLS traffic as a kind of standard protocol that is encrypted when you access a web page. The VPN will allow you to change the location or change the port numbers to access port 443.
Final Words
Parents stay relaxed when schools block VPN so their children can't get access to social media during school hours. If parents trust their children, they can access a VPN to avoid these schools and school institutions' restrictions. A VPN allows you to bypass blockages and use your device or smartphone to surf the internet freely.
Parents should talk to their children and explain the importance of using a VPN conscientiously because they can get them in trouble at school. If the teacher or a member of the school notices that your child is using a VPN, she can call you and even confiscate your child's phone. If you find that your child is not responsible, you can change your VPN password.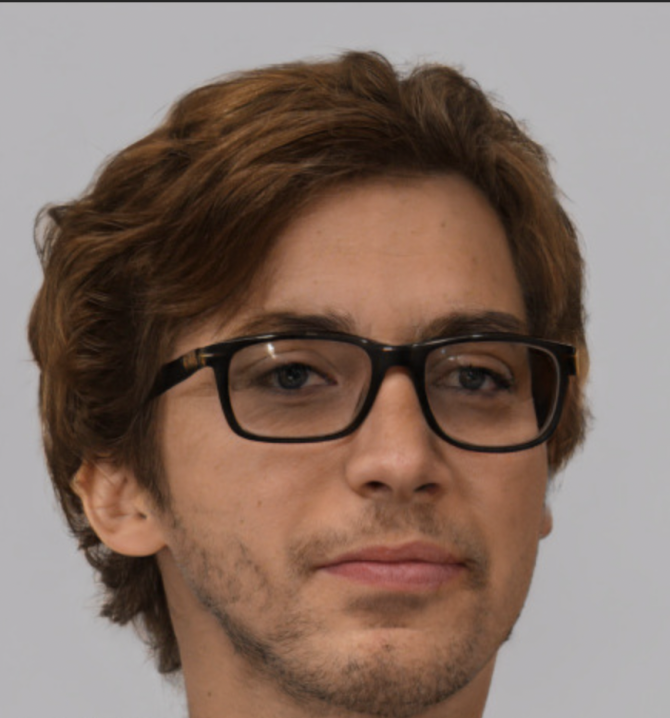 Thomas Smith is the editor of forprivacy.org, overseeing a team focused on building the voice of the cybersecurity world through guides, reviews articles and community. His background is as a writer and seasoned software industry veteran with 10 years of experience.
More Posts