When it comes to VPN services, one of the best and most popular options is Surfshark. While it's quite new to the market, it already accumulated lots of users because of its reliable features. Further, it has responsive customer support which is a plus point for many.
If you're wondering why you should opt for Surfshark VPN, then you're in the right place.
We will thoroughly review Surfshark VPN for you to have a clearer understanding of what it has to offer. The purpose of this one of the many Surfshark VPN reviews available on the internet is to enlighten you about this VPN. So, the final decision whether not or to use it will depend on you. But hopefully, this will encourage you to give it a try.
Trust us you will not regret investing in Surfshark review, because we've personally tried and tested it and we're very satisfied and happy with our experience.
Let's get started.
What Is Surfshark?
Surfshark is based in the British Virgin Islands. It was founded in 2018 and is owned by Surfshark Ltd. which has employees in various countries. Believe it or not, it offers more than 3000 servers in more than 60 countries.
Unlike other VPN service providers, this one supports a smaller number of protocols for VPN. But it is worth mentioning that the ones it is supporting are the most well-known and reliable options.
Surfshark users can access its VPN servers wherever they are. It will even hide your online activities thanks to the end-to-end encryption.
Like other known VPN companies, Surfshark has an App for Android, iPad, iPhone, macOS, Windows, and even Amazon Fire TV Stick too. There are also browser extensions for Firefox and Google Chrome. It even works with various routers and has a client for Linux.
Specifications of Surfshark
iOS, Android, Linux, Windows, Mac
IKEv2, OpenVPN and Wireguard
Credit card, Cryptocurrency, Other
Top 9 Features of Surfshark VPN
Of course, our Surfshark VPN review will not be completed without discussing its features. Below, we will highlight the most important features of this VPN.
1. Camouflage Mode
Also called obfuscated servers or obfuscation, the camouflage mode is one of the many security features of Surfshark. This feature makes your VPN traffic look like normal network traffic that will let you go unidentified or undetected. When you're using TCP and OpenVPN UDP protocols, this mode will automatically kick in.
The camouflage mode, on the other hand, comes in handy circumstances when your office or school is blocking internet traffic or when your current country is blocking the ports of your VPN. Finally, it will render the majority of VPN blocking measures worthless as well as can give free internet connection in dire situations.
2. Antivirus
Did you know that the integrated antivirus tool of Surfshark is actually more than just the usual website blocker provided by various VPN service providers? Its antivirus is a full-pledge program that is the same as the ones made by the likes of Bitdefender and Avast.
This Surfshark's feature will keep your device protected from all kinds of malware including backdoors, trojans, malware, as well as other kinds of viruses. To use this feature, all you need to do is scan your device like how you use other antivirus tools and Surfshark's integrated antivirus will determine and at the same time get rid of the threats.
Soo, this VPN service provider will provide real-time protection that keeps all your devices safe as you browse.
The antivirus is accessible on Android, Windows, and macOS. Please note that this feature is capable of covering up to five devices which is a great deal.
3. Smart DNS
In actual fact, the majority of VPNs these days completely depend on their applications. But take note, there are some instances that their apps aren't available or compatible with your device. If you are using a Smart TV or PlayStation, then it's a deal-breaker.
The Smart DNS feature of Surfshark will take away all the possibilities to unblock geo-restricted media streaming websites such as Hulu or Disney Plus on your chosen device. This feature, on the other hand, can be set up on various kinds of devices, even the ones that do not support VPN clients. Remember, you will need to activate it from your primary account dashboard and they will automatically generate DNS addresses that you could set up on your device. By default, it will let you unblock shows based in the US and libraries that are usually unavailable from other countries.
4. Multihop
Do you want to make sure that your identity is behind many intermediary servers instead of just one? If yes, it is worth noting that Surfshark comes with Multihop servers that come in pairs. The moment your connection reaches the first VPN, it will route to the second one automatically. Meaning to say, the final intermediary has no connections to your real location or IP address.
When you browse the Multihop section on your dashboard, you will be able to see which states are involved in the process. In general, it is best to choose the first country based on which is the closest, while the second must be the one whose area you wish to skip. However, the speed drops will drop, it can give you peace of mind especially if that is what you are looking for.
5. Kill Switch
Like any other top VPN service provider, Surfshark also comes with a kill switch. This feature blocks all your online traffic unless you are connected to a VPN. And as a result, it prevents information leakages in instances when a secure encrypted connection is lost.
Unlike other VPN providers, this method may seem strict. Mostly, other VPNs initiate the kill switch the moment the link to the VPN server is interrupted. But, Windows App users have the chance to pick either a soft skill feature or a strict one. While the latter works on every other operating system app, the soft one would disconnect you from the network only if a VPN disconnected accidentally.
6. Whitelister
With this feature, you get to enjoy "split tunneling". As a matter of fact, it's one of the trademark features when it comes to VPN services. You can make use of it to allow website pages and applications to sidestep the VPN association.
7. CleanWeb
Surfshark CleanWeb is a malware blocker, advertisement blocker and tracker blocker. This will also allow you to read the web secretly and securely. As we all know, promotions and advertisements are so stressful, and fortunately, this feature of Surfshark can dispose of them effectively.
8. Tunneling Protocols
When it comes to tunneling protocols, this VPN service provider offers a decent variety of choices. And in fact, almost all of them are accessible on iOS, Android, macOS, Windows, and Linux.
WireGuard is one of the most rapid tunneling protocols. Besides being efficient, it is secure as well. In addition to that, Surfshark is the first company that sets this protocol as a major protocol in every key app.
Surfshark, on the other hand, is also using OpenVPN (TCP/UDP) which is also one of the most well-known tunneling protocols these days. This VPN service provider conceals this protocol by default and then makes it remarkable by bypassing the VPN restrictions of a virtual private network. Nevertheless, if you are after speed, go for UDP and TCP if you need improved security.
Surfshark also uses IKEv2, a common tunneling protocol. As a matter of fact, its support is so widespread whereas the speed is comparable to WireGuard. This tunneling protocol is ideal for weaker gadgets and works well on a weak internet connection. But it is worth mentioning that IKEv2 is not available on the Windows App.
9. Encryption Protocols
The majority of VPN service providers are using AES-256 encryption in order to protect data from possible interruptions. However, Surfshark does not abandon that far from this direction and it provides AES-256-GCM. In case you didn't know, it is more secure and has the updated version of encryption.
For Android, there is actually a selection for ChaCha20 encryption. It is similar as well as safe. The primary difference between these two is speed. Some new gadgets that have hardware acceleration can enjoy a better speed with the AES-256. However, if you are using older devices, it is best that you opt for ChaCha20. Nonetheless, you will still be protected by an innovative cryptographic library.
Further, your authentication is secured by the SHA-512 cipher. Meaning to say, it will be jumbled into 512 binary digits and compared to the login information kept in the servers, showing you a green light if the password is correct.
How to Set Up and Connect Surfshark VPN?
Setting up the Surfshark VPN is pretty easy. In fact, it doesn't take too much of your time, in this Surfshark review, we will show you how to set up and connect this amazing VPN.
The first thing you need to do is to download Surfshark. After which, you will be required to create an account. Be sure to input all the needed details to avoid any interruption.
Once you have made your account, you will have to choose your preferred language. You will also have to select in which disc you want to keep the software. Bear in mind that Surfshark requires at least 32MB of free space for you to install it. Having said that, be sure that your memory has enough space.
After the installation process, the system will be activated and you are all set to connect the VPN. The interface of this VPN is so sleek, simple, and user-friendly. Nevertheless, connect to the VPN by simply tapping the CONNECT button.
How To Use Surfshark VPN?
Now that you know how to set up and connect the Surfshark, we also share how you can use this VPN. But before anything else, you need to pick your temporary virtual location.
Note that geo-targeting is completely dependent on your preferences. For instance, if you're aiming for higher speeds, be sure to connect to the nearest location from your present existence. On the other hand, if you need to change Netflix catalogue, opt for a server in your central location. If you are bypassing the control of the administration, you will need to choose a location that will allow you to get blocked sites and applications.
Quick Connect
Quick connect as the name implies, it improves the means of quick connecting. It utilizes smart algorithms that will connect you to the nearest server to ensure a higher speed without destroying data retention and privacy. The moment you open the App, simply tap the button, and you are secured.
Enable Kill Switch
In order to secure your browsing information or data when your VPN connection is lost all of a sudden, you need to enable the kill switch feature. Your connection is dropped by this feature automatically. Note that you need to switch on the kill switch after opening the application.
Pick A Protocol
While you can pick your preferred VPN protocol, Surfshark chooses an option for you but allows you to change it anytime you want. If you want to use updated protocols, you can go for IKEv2 or OpenVPN.
Surfshark Locations and Servers
It is very crucial for a VPN service provider to give their users a wide variety of server locations and servers, and luckily, Surfshark VPN can deliver this.
Surfshark has more than 3000 servers in more than 90 states. When you compare these numbers to NordVPN which is one of the most well-known VPN service providers that has more than 5000 servers in 60 states, it is obvious that while Surfshark only has limited servers its location coverage is much greater specifically in all major regions in the world.
Surfshark Plans & Pricing

Just like the majority of VPN service providers these days, Surfshark does not lock specific features behind various plans.
With the Surfshark VPN, you find several subscriptions. There are different pricing tables and you can go for a plan depending on your requirements and budget too. It does not actually matter which plan you acquire, as you will have all the premium services and features to access.
When it comes to the payment options, there are plenty of options to choose from as well. You can pay using cryptocurrency, credit card, PayPal, or Google Pay. However, it is worth mentioning that you will need to enter your valid email address for verification purposes.
Last but not least, don't forget that you can use this VPN on unlimited devices since Surfshark offers unlimited connections at the same time.
Is Surfshark VPN Free?
Surfshark doesn't come with a free version. However, their pricing plan is very affordable. But if you are not in favor of the idea of buying a product without testing it first, no worries as Surfshark is offering a 7-day free trial that is available on the Apple Store as well as Google Play.
Note that the trial period is only available on macOS and mobile applications of Surfshark. After activating it on one device, you can also try it on other devices. Alternatively, you can use the 30-day money-back guarantee of Surfshark.
Is Surfshark Legit?
If you are aware of different VPN services, you may be surprised that Surfshark has so many amazing features at reasonable prices.
Surely, you will be able to enjoy connections simultaneously through a high-speed server, with no logs, as well as download or stream everything you want. In addition to that, you will be able to access anything on the internet with Surfshark. With that, it is legit.
Surfshark Customer Support
Like their pricing plans, Surfshark has several options in terms of customer support. You can receive assistance from a real person or try fixing the problem yourself.
If you are the kind of person who prefers to tackle problems all by yourself, the knowledge base is a great starting point that includes lots of helpful guides. For many problems, there are actually several video and text guides. You can see relative topics with just a click and learn several things in Surfschool.
In case you are dealing with a complicated problem, know that there's a live chat that is accessible 24/7. All of their agents are genuinely fast, friendly, and helpful.
Frequently Asked Questions (FAQs)
In this part of our Surfshark VPN, we have enumerated some of the frequently asked questions about this VPN service. Of course, we've included answers for your reference.
Does Surfshark Work With A Router?
Absolutely, yes. There are various devices such as Xbox and Chromecast where you cannot install Surfshark. The good news is that you can install this VPN on your router.
To set up the VPN on your router, make sure that the router has the functions of the VPN. It will merit referencing that not every switch has it.  To decide if the switch works with the fundamental VPN function, it is important that you read the client manual of the switch. There is another method which is to sign into the switch and then assess the off chance that you can find various VPN settings there.
Is Surfshark Trustworthy?
Surfshark is not just secure but trustworthy too. This VPN service comes with features that keep you anonymous on the web. These features will also prevent your data from being retained especially when your connection is lost suddenly.
Does Surfshark Work With FireStick?
Yes, you can safely make use of Surfshark on your FireStick. While you can find various VPNs that make different features for FireStick, you can see premium security features with Surfshark.
How Many Devices Can You Connect On Surfshark?
Surfshark offers unlimited connections and bandwidth. 
Is Surfshark Easy to Use?
Both the native browser extensions and features of Surfshark are easy to use. This VPN comes with a simple and intuitive interface that everyone can navigate without any hassle. On the other hand, the installation process is so precise and quick. However, you will need to type your login credentials to set up another device. Nevertheless, the Quick Connect feature makes it easier for you to locate a quick server.
Conclusion
Is Surfshark a good VPN? – Now that we're at the end of our Surfshark review, answering this question is pretty easy, right?
Surfshark is a reliable and at the same time good VPN. This VPN is capable of unblocking the majority of streaming services. It also offers several secure encryptions. There are also high-speed tunneling protocols that will not retain any logs, and a bunch of premium features.
Surfshark is one of the fastest VPNs on the market these days.
Their applications do favor Windows and Android users. Another great thing about the Surfshark VPN is that it is not cutting any corner when it comes to security. It even offers innovation from time to time.
So, if you want to use a VPN but on a tight budget, then you can never go wrong with Surfshark.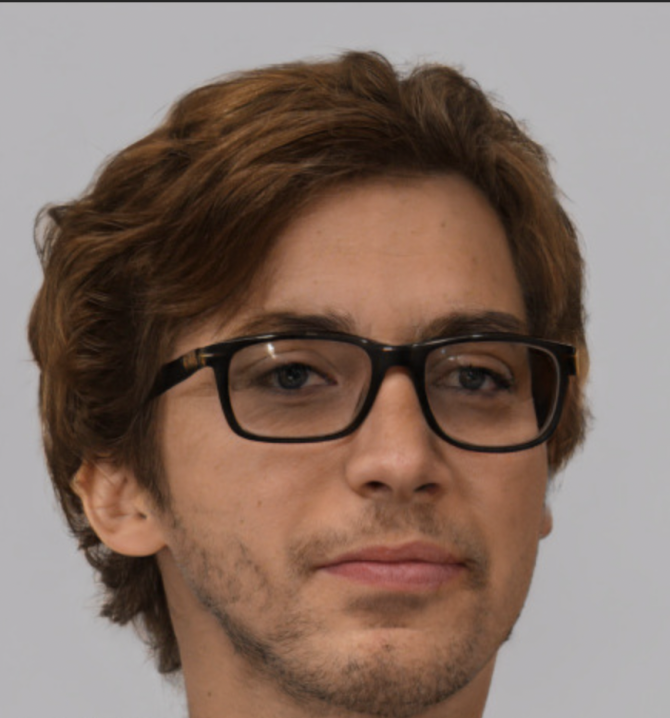 Thomas Smith is the editor of forprivacy.org, overseeing a team focused on building the voice of the cybersecurity world through guides, reviews articles and community. His background is as a writer and seasoned software industry veteran with 10 years of experience.
More Posts