Thomas Smith is the editor of ForPrivacy, overseeing a team focused on building the voice of the cybersecurity world through guides, reviews articles and community. His background is as a writer and seasoned software industry veteran with 10 years of experience.
Everyone loves to break down the barriers and connect to everyone around the world. A VPN is a simple solution by breaking the geo-blocks. So, the Canada-based VPN Company TunnelBear is one of the finest options that provide a fast and lightweight user interface that anyone can use it to break the barriers.
However, TunnelBear has some noteworthy features that will amaze you, and it has some shortcomings that I'm going to demonstrate in this TunnelBear VPN review. We always love to be honest with every review that will help you to make a wise decision.
Is TunnelBear a Good VPN?
Well, TunnelBear is a VPN company that offers both paid and free service to the customers. The customers have opportunities to take a trial or paid versions, which is beneficial to choose. The TunnelBear is a good VPN as well for its incredible features. It uses 256-bit AES encryption along with OpenVPN, IKEV2, and IPsec protocol to secure your online data.
Is TunnelBear Really Free?
However, you can't believe that TunnelBear releases a free VPN service to its customers, which is also strong and secure. But the drawback is monthly browsing data, which is limited to 500MB. If you're satisfied only to tunnel 500MB per month, you can use it, but to secure all your devices and to enjoy many world-class features, you need to upgrade your plan.
Can TunnelBear be Traced?
You know, TunnelBear uses a high-security encryption protocol to protect your privacy. Besides, it uses a kill switch that can immediately disconnect your internet connection while the VPN suddenly drops to secure your online data, or no one can trace your exact IP location. Moreover, it doesn't keep any log where it's furthermore clarification to be safe from being traced.
How does TunnelBear VPN Work?
When you're connected to a server of TunnelBear VPN, it starts encrypting to your incoming and outgoing data through an encrypted tunnel. Whenever, any hackers, network providers, online spies try to snoop your online activities, they will see nothing but unreadable junk or garbled files. The VPN ensures security for your privacy and online activities.
Does TunnelBear VPN log?
Not at all. TunnelBear doesn't keep any log. It promises to keep your privacy while you're connected to this private and secure VPN. The VPN doesn't flash you any data to the government though it is a member of 5/9/14-Eyes Alliance. TunnelBear doesn't have any data that can be provided to the government even it is summoned by the authorities. 
Is TunnelBear legal?
TunnelBear VPN is perfectly legal to use it. You can consider it as one of the few VPNs that can fool the BBC iPlayer. However, you can be relaxed while using this VPN. No one is going to break your front door with an arrest warrant only to have this software.
TunnelBear VPN Overview
Let's have a look at the following features of TunnelBear VPN. We'll briefly discus about every specs of it in our TunnelBear VPN review.
| | |
| --- | --- |
| TunnelBear works on these devices: | Windows, Mac, Android, iOS, Chrome, Firefox and Opera extensions |
| TunnelBear can unblock: |  HBO GO |
|  Supports torrenting: |  Allowed |
|  Data logging: | No data logging |
|  Streaming: |  Supports streaming but not best |
|  Breaking geoblocks: |  Yes |
|  VPN protocol: |  OpenVPN, IKEv2/IPSec |
|  P2P allowed: |  Support P2P |
|  Number of servers: |  1800 |
|  Number of GEO locations: | 23 |
| Business location: |  Toronto, Canada |
Top 5 Key Features Of TunnelBear VPN
In this section, we're going to discuss about top 5 features that TunnelBear offers to their customers.
No Data Logging
To get started, we would like to depict the logging policy of the TunnelBear VPN. You know, it strictly follows no-logging policy, and it's clearly described in their privacy policy. It doesn't store any DNS queries, IP addresses of visiting websites and Service connections, and no applications when you're connected to any websites through their VPN service. So, it means that you're safe, and they're not going to sell your personal data under any circumstances.
No Leaks and extremely secure
TunnelBear offers a user-friendly app with a rock-solid security protocol that doesn't leak your IP address or DNS. So, it's a solid leak-free VPN service for the customers. However, it uses the AES-256 bit encryption algorithm along with OpenVPN, IKEV2 protocol to secure your sensitive information, and this protocol is simply unbreakable in the market right now.
However, it states that your browsing activity is secured by a bear that uses whimsical-looking cartoon bear to elaborate on the things. So, there's no chance of leaking your actual location through using this VPN, and you're totally safe from the online spies.
Torrenting or TOR
TunnelBear used to be a platform that didn't permit torrenting. That all appears to have changed as of late. You won't also find more data about torrenting on their websites, but we collected some through their customers' support office.
They affirmed that their administration allows both torrenting and the utilization of the TOR arrange. This is a huge change from when we previously audited TunnelBear. In those days, their position on the P2P document sharing was a hard no. We're happy to see them going along with us in the present and grasping one of the key administrations that individuals need to utilize a VPN for.
User-friendly interface
It's another feature that TunnelBear offers a user-friendly app to its customers. You can simply download and install the app to navigate it within five minutes. While you login into the account, you'll find a decent interface where you can find a visual server map to choose your location. It's also easy to change the server location if you need to do so.
Kill Switch and security audit
TunnelBear is one of the few VPNs that goes through a third-party security audit, which is instructed by Cure53. You'll find a few VPNs that go through these security audits, including ExpressVPN. Moreover, TunnelBear offers a kill switch that is called VigilantBear to work for leak protection.
 As we said before, it secures your internet connection while your VPN connection drops suddenly. While you are connected to the VPN, enable the VigilantBear to secure your browsing history.
Benefits of TunnelBear VPN
What should I say in this regard? Every VPN comes with a lot of benefits that are applicable to TunnelBear also. When people are interested in securing their online data, they can have a sigh of relief in this regard. TunnelBear doesn't provide any document, data to exploit your privacy. Let's look at the major benefits of TunnelBear.
TunnelBear is a private internet option where users can enjoy an optimal private browsing experience. That means no government spies, hackers, other employers can't track your online activities.
It's often a threat when you use any public hotspot or free Wi-Fi to browse any data. Without a VPN, you may be affected by any malicious threats or hackers. Even sometimes, hackers create a fake Wi-Fi network to collect your sensitive information. TunnelBear prevents this activity.
TunnelBear is extremely secured for its no-logging policy. Besides, it has a strong encryption and VPN protocol to secure your privacy.
You can even safely travel to anywhere by using their open Wi-Fi. TunnelBear offers this option through its Grizzly-grade encryption that lets you keep safe your bank account details, email, and personal information.
However, TunnelBear can bypass any censor news if they're protected in your border area. When you're connected to a server of another country, TunnelBear will help you to bypass the censorship to let you collect the information.
Pricing Plan with Free Trial
TunnelBear offers two premium membership alternatives and one restricted free record. Pursuing a free record will give you 500MB of free information every month, except you'll have to move up to a paid record for boundless information and other premium highlights, similar to numerous synchronous associations.
You can pick a month to month or yearly membership. Tunnel Bear's annual arrangement offers the best in the general agreement as it's intensely limited.
Payment Method and Return Policy
If you look at their terms of services, there is no refund policy in their subscription plan. It might be logical because it provides you with a free version of the VPN. You'll find other VPNs that don't offer any free trial but have refund policies.  
You can purchase a monthly or annual subscription plan with TunnelBear, but the annual plan is the best deal as it offers a massive discount. You can use Visa, MasterCard, American Express, and Bitcoin to pay the bill.
What Types Of Operating Systems & Devices Are Supported By TunnelBear VPN?
TunnelBear comes with decent features that is compatible with major operating systems and maximum devices. You can purchase any subscription plan to enjoy the premium features with simultaneous connections at a time.
Supported operating systems:
 Supported Devices:
TunnelBear VPN Apps and Extension
However, TunnelBear comes with a decent software for your devices and operating systems that is easy to navigate. There's a simple setting option where you can select your preferred location and such other options. The VPN has intuitive app for:
Windows
macOS
Android
iOS
Introducing Tunnel Bear's program extensions can make the administration simpler by permitting you to pick an area, associate, and disengage from inside your program. The extensions function as intermediaries, thus ensure your program traffic, yet if that is all you need, the additional comfort could make them worth an attempt.    
Does TunnelBear VPN have any online support For Their customers?
TunnelBear offers a broad assistance area that you can use to discover data about problems, installation, and charging. If your inquiry isn't replied in the assistance documents, you'll have to present a ticket to client service.
It's a disgrace that it doesn't offer live support like a large number of its rivals. In case you're having a critical VPN issue that compromises your security, you would most likely need to get help immediately.
TunnelBear VPN Security & Privacy Policy
The privacy policy of TunnelBear is one of the most exhaustive we've seen from any VPN supplier, with top to bottom data on everything the agency gathers, and all that it doesn't. TunnelBear doesn't use cookies to store your data or browsing history.
While that looks incredible, whether you should confide in what a VPN supplier is letting you know. But TunnelBear is somewhat extraordinary. The organization currently has free masters Cure53 runs a yearly open security review covering various regions of the administration.
How To Download And Install The TunnelBear Vpn
In this section, we're going to demonstrate the process of installing TunnelBear on different operating systems and devices.
Download and Install the TunnelBear VPN on Windows, Mac
Step 1: To get started with TunnelBear, select the option you want to download.
Step 2: After downloading the app, install the app on your windows or macOS.
Step 3: Once it gets installed, you'll see a sign up or login page, follow the instructions to login in to your account.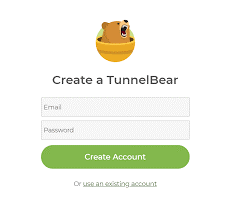 Step 4: You can start tunneling by selecting any server location.
Download and Install the TunnelBear VPN on Android
Step 1: Open Google Play store on your Android device and search TunnelBear and install it.
Step 2: After the installation, login into your account by your verified email address and password of TunnelBear.
Step 3: Now you'll find a screen below and turn on the button to allow your device to get connected to VPN.
Download and Install the TunnelBear VPN on iOS
Step 1: Download TunnelBear from the app store.
Step 2: Now login into your account with verified email and password of TunnelBear or create a new one.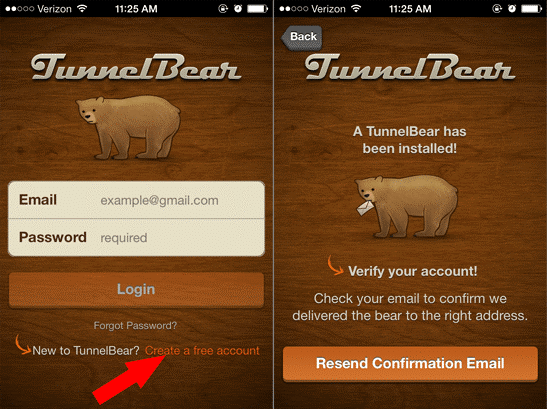 Step 3: Once you done with your account, install the necessary VPN settings.
Step 4: Now you're in your VPN profile and start tunneling.
How To Set Up And Use Tunnelbear VPN On Windows 7, 8, Or 10
However, you're determined to install TunnelBear on your windows. The guide is about to describe about the process of setting up TunnelBear on windows on 7, 8, or 10. The app is very intuitive and straight-forward to use. It doesn't take more than five minutes to download and install it for your windows app.
Step 1: To install TunnelBear VPN, follow the instructions: windows>control panel> Network and Sharing Center.
Step 2: Then follow the instructions what it wants.
Step 3: Fill up the boxes with your login details. And you're ready to use.
ProtonVPN Support: People Also Ask
It goes without saying that TunnelBear is one of the safest and trustworthy VPN service providers in VPN industry. It uses an encryption AES-256 that is nearly unbreakable and it has high-secured OpenVPN, IKEV2 protocol to ensure the security of your personal details and sensitive information. You already know about this features. Hence, in this section, we've included some important questions that we randomly search before purchasing any plan of VPN.
Does TunnelBear work for Netflix?
While nobody can tell, you're a pooch on the web (or a bear, so far as that is concerned), streaming organizations like Netflix can tell where you live and will square you if you're mocking your area. That is because organizations regularly need to respect geographic limitations with the substance they give. The irony of fate that, when I tried to stream a movie through TunnelBear VPN, I was simply blocked. It returns a proxy error when you try Netflix with the US server.
Is TunnelBear safe for dark web?
It "protects you" like some other VPN.
Is it important to "guard you on the dark web"? No. The general purpose of the dark web is namelessness. An onion arranges like Tor resembles a VPN on steroids that clones itself and afterward puts the clone on steroids, as well. You're far, far more secure on the dark web than you are on the customary internet.
The possibility that the dark web is dangerous to browse is the unadulterated notion, blended generously with specialized numbness. The favorable central position a VPN on Tor offers is that your ISP doesn't realize you're utilizing Tor.
Is TunnelBear good for gaming?
TunnelBear – Prevent ISP Throttling with GhostBear Mode.
That is around 90 minutes of gaming for every month. Be that as it may, TunnelBear is so natural to utilize that it may suit the more easygoing PC gamer. I saw its applications as natural and easy to understand – great in case you're not used to VPN.
Is TunnelBear safe for Torrenting?
TunnelBear used to be a help that didn't permit torrenting. That all appears to have changed as of late. They affirmed that their administration allows both torrenting and the utilization of the TOR organize. This is an immense change from when we previously looked into TunnelBear. In those days, their position on the P2P document sharing was a hard no. We're happy to see them going along with us in the present and grasping one of the key administrations that individuals need to utilize a VPN for.
My Point Of views About PrivateVPN
Should you purchase a plan of TunnelBear?
It totally depends on you what services do you need. If you only want to protect your privacy keeping your identity secret, it's a great choice. But if you want more features than that, you can go with other VPN services.
Though, it lacks of some critical services, they improves a lot in recent times which amazed me. They corrected some major complaints and also improved their customer services. However, it's not a bad VPN either.
Frequently Asked Question
Sometimes, people repeatedly ask some questions to know more about some features or services. We've included some of important queries that people frequently search for.
Does TunnelBear hide your IP address?
Yes, TunnelBear can hide your IP address to keep your identity secret. While connecting to this VPN, your traffic passes through an encrypted tunnel so that no can track your IP address.
Who owns TunnelBear VPN?
The TunnelBear is owned by McAfee and was founded in 2011 by Rayan Dochuk and Daniel Kaldor.
Does TunnelBear change your IP address?
TunnelBear VPN can change your IP address by hiding your actual IP. The server assigned a private IP to your real one and allows you a private browsing.
Does TunnelBear Work in China?
Yes, TunnelBear can work in China. The GhostBear feature of TunnelBear allows you to bypass the China's firewall and VPN blocks.
Does TunnelBear give free data?
Unlike other VPNs TunnelBear offers a free version that allows a 500MB limited data per month. If you want unlimited bandwidth, you need to purchase a subscription plan.
Final Thought
Hopefully, our TunnelBear VPN review lets you to know every feature that it provides. Needless to say that, it comes with high-security protocol that protects your information from being hacked. But the saddest part of the VPN is not capable of unblocking Netflix in the US.
But, the security protocol it provides is outstanding. Moreover, it can bypass the great firewall of China, and can be a perfect option to use it.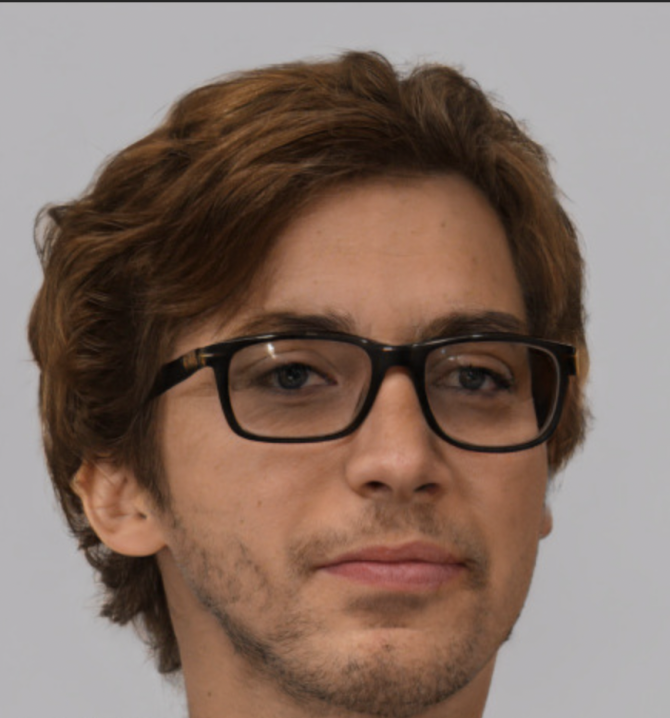 Thomas Smith is the editor of ForPrivacy, overseeing a team focused on building the voice of the cybersecurity world through guides, reviews articles and community. His background is as a writer and seasoned software industry veteran with 10 years of experience.