Bellator is becoming more and more popular these days. In fact, it is currently featuring some of the top MMA fighters and is hailed as the second biggest MMA promotion in the US. With that, those who are fascinated with mixed martial arts have one question in common – how to watch Bellator?
Watching Bellator is not as hard as you think as there are streaming services/channels that broadcast this sport. Keep on reading and find out how you can watch Bellator regardless of your location.
Let's get started!
Where to Watch Bellator
Listed below are some of the streaming services or channels where you can conveniently watch Bellator. Please note that we did separate the paid options from free services to avoid confusion.
Free Channels
10Play
If you are currently in Australia, you can watch Bellator via 10Play for free. 10Play has the right to broadcast this sport. Further, it is compatible with the majority of devices so you can watch it with ease while traveling.
BBC iPlayer
Another channel where you can watch Bellator live stream for free is the BBC iPlayer. This channel, on the other hand, works in the UK. So if you're wondering how to watch Bellator in the UK, you can never go wrong with BBC iPlayer.
All events in Bellator are aired live on this channel. Further, with BBC iPlayer, you can watch Bellator on the go as it perfectly works with almost all platforms and devices.
Pluto TV
Pluto TV us a known streaming app in the world. And believe it or not, it has a Bellator channel.
Pluto TV is broadcasting previous fights, preliminaries, as well as other exclusive Bellator MMA content for free. Further, you can also watch other free movies here and even documentaries, TV shows, and live channels.
Match TV
Match TV is another great free-to-air channel where you can watch Bellator. As long as you have the right receiving equipment you will be able to access and stream the content.
Match TV, on the other hand, is a good option for those living in Russia. It is broadcasting regular competitions as well as international sports in addition to Bellator.
Paid Channels
FuboTV
FuboTV will let you watch Bellator live stream online without any hassle. This channel is offering different packs and you can watch all fights and events on the go easily.
Moreover, this channel has several dedicated channels. It is even one of the most well-known streaming services in the US.
Hulu + Live TV
Another excellent channel that is offering premium channels is Hulu + Live TV. Since CBS is included on the list, you will be able to watch Bellator live stream.
Sling TV
If you are looking for an affordable paid channel, you can opt for Sling TV. Those who are living in the United States can easily access this channel.
How to Watch Bellator from Anywhere With A VPN
As you can see, some of the channels/streaming services where you can watch Bellator are only available in certain countries. It means if you're outside of this region you won't be able to watch this fascinating sport. Fortunately, there's something you can do to bypass the geo-restrictions and that's by using a reliable VPN.
VPNs will not disclose your real location instead they will provide a virtual location. So, for instance, if you're outside Russia, you can still access Match TV.
Nonetheless, here's the step-by-step guide on how to watch Bellator abroad with a VPN.
1. Choose a reliable VPN service provider and subscribe. ExpressVPN is our top recommendation simply because it is one of the best VPNs to watch live sports events on the go. Moreover, it can be used to block various streaming channels like FuboTV, BBC iPlayer, and 10Play.
2. Next, download the app compatible with your device and install it.
3. Sign in using the VPN credentials.
4. Then connect to a server where your chosen channel has the right to broadcast.
5. Visit the channel and start watching Bellator.
Best VPNs to Watch Bellator
ExpressVPN
ExpressVPN is one of the biggest VPNs in the market today, possessing over 3000 servers worldwide. This VPN is fast enough to let you watch Bellator without dealing with buffers and lags.
In addition to Bellator, ExpressVPN will also let you unblock other geo-restricted content like Netflix and Amazon Prime Video.
When it comes to features, this VPN will never disappoint you. ExpressVPN uses 256-bit encryption to ensure that all of your information and data are well-protected. It will not even log any of your online sessions and activities. As a result, no one will know that you are watching Bellator outside the country where it was held.
In terms of protocols, ExpressVPN is using IKEv2, L2TP, and OpenVPN. A wire guard is also accessible and this actually helps in securing your data with ease.
Lastly, we want to mention that ExpressVPN is backed by a 30-day money-back guarantee allowing you to use a VPN risk-free. In fact, it is a good deal especially if you're hesitant to invest in a VPN.
PrivateVPN
PrivateVPN has only a few networks of servers. But regardless of this fact, we still considered it one of the best VPNs for watching Bellator from anywhere. Believe it or not, there are only ten servers in the United States where Bellator is situated.
Nevertheless, PrivateVPN can offer a fast internet connection that allows you to watch the sports event in HD quality without any problem.
In addition to Bellator, you can also use this to unblock Netflix and Hulu. Like ExpressVPN, PrivateVPN will not also log your traffic thanks to the 256-bit encryption it is using. You are also protected against DNS and IPv6 leaks.
Finally, PrivateVPN offers apps for Windows, iOS, Android, and MacOS, and you can manually install them on wireless routers and Linux systems. And take note, you can also use this to watch WWE.
Surfshark
Are you looking for a budget-friendly yet reliable VPN you can use to watch Bellator? SurfShark is for you.
SurfShark has 3000 servers that can be found in 65 countries. Like other VPNs, the servers of SurfShark are fast enough to let you stream Bellator seamlessly.
Another reason to use this VPN is that you can also use it to watch Netflix USA and US TV. Yes, the options are endless. SurfShark also allows 10 connections at the same time effortlessly. It means you can protect all of your devices including your loved ones with one account only.
Besides allowing you to watch Bellator, SurfShark can protect your security and privacy too. This is all because of the innovative features it has to offer. There is protection against IPv6, WebRTC, and DNS.
SurfShark uses 256-bit AES protection and comes with a kill switch. It even comes with NoBorders features that will let you bypass other apps. A strict no-logs policy is also present in this VPN. One more thing, you can also use this to watch UFC.
Frequently Asked Questions (FAQ)
Is Watching Bellator On Firestick Legal?
Yes, watching Bellator on Firestick is completely legal. To avoid any problems, be sure not to use unverified services and websites.
What is Bellator?
Bellator is mixed martial arts (MMA) promotion.
It is based in America, specifically in Santa Monica, California.
Bellator, on the other hand, is considered one of the largest promotions in the world and at the same time home of the most influential combat athletes.
How to Watch Bellator in Canada?
Did you know that you can watch Bellator in Canada for free? Well, it is true. Bellator events are aired live in various countries such as Canada, on YouTube.
Having said that, you can watch the live action online with ease using any device of your choice.
Final Thoughts
Bellator is indeed an exciting sports event that you shouldn't miss. Fortunately, you can easily watch this regardless of your location.
With a reliable streaming service or channel paired with a reliable VPN, you can start watching Bellator without any hassle.When it comes to a reliable VPN, our top recommendation is ExpressVPN.
This VPN has thousands of servers situated in different countries worldwide. What's more, it is compatible with almost all streaming channels as well as devices.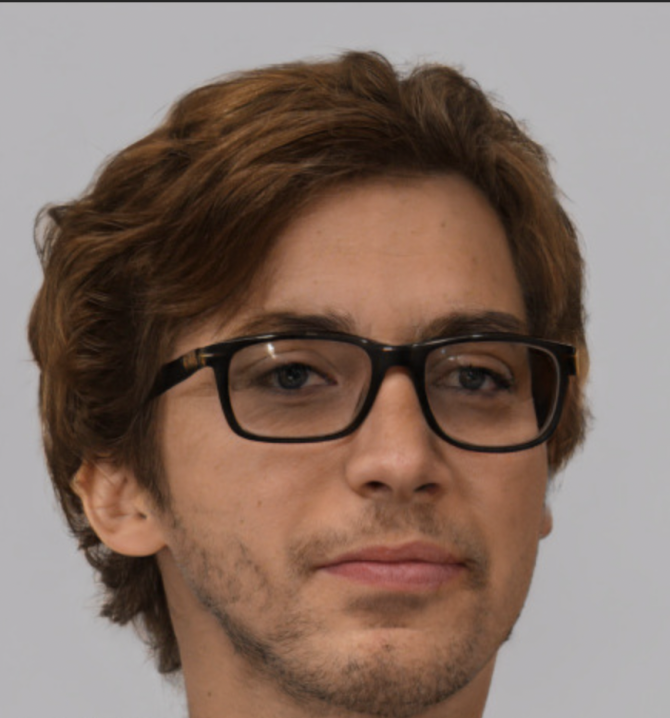 Thomas Smith is the editor of forprivacy.org, overseeing a team focused on building the voice of the cybersecurity world through guides, reviews articles and community. His background is as a writer and seasoned software industry veteran with 10 years of experience.
More Posts