Canada offers some of the most fantastic and iconic TV shows in the world. From drama and sci-fi movies to Canadian sports broadcasts, there's something to satisfy every taste. That said, if you try to watch Canadian TV in the USA or other countries outside of Canada, you'll likely be blocked.
If you're a Canadian citizen who likes to travel abroad or a resident from another country who enjoys Canadian TV, this article shares how you can easily use a VPN to access and watch Canadian TV online from anywhere in the world.
Why Can't I Access Canadian TV Online From Anywhere?
If you're a Canadian citizen traveling abroad or a citizen of another country, in most cases you won't be allowed to access and watch content from Canadian TV. This is because Canadian streaming services are designed to block streamers outside of the border of Canada. This is called geo-restriction.
The primary reason for this is that Canadian TV distribution contracts state that content should only be broadcasted to viewers within Canada. This enables TV shows to be licensed separately to other countries around the world and help in increasing the revenues of the program creators.
This kind of distribution structure doesn't take into account the internet's worldwide nature and the Canadian citizens who want to watch content while they're traveling abroad. Simply put, whether or not you're a Canadian resident with a paid subscription to Canadian TV online, if you're outside of Canada, you can't access and watch what you paid for. This can be quite frustrating for users.
How To Bypass Content Geo-Restriction?
As mentioned before, most Canadian TV shows are geo-restricted to viewers who live in Canada only and use a Canadian IP address. However, did you know that you can still bypass this geo-restriction and make it seem like you're browsing and watching from Canada?
You can do this by using a reliable VPN service like ExpressVPN. VPNs are the perfect solution to help you catch up with your favorite Canadian TV shows regardless of where you are in the world.
A VPN service encrypts your network traffic. It hides your real IP address which a Canadian TV streaming platform uses to determine your location. By allowing you to connect to a VPN server in Canada, it replaces your real IP address with one from Canada. This tricks streaming platforms into thinking that you're a resident in and streaming from Canada.
This way, you can easily unblock geo-restrictions on streaming platforms even if you're all the way in Europe or Asia.
Watch Canadian TV Shows Online Using a VPN
New to VPNs and don't know how to get started? This section shares the important steps on how to use a VPN service to watch Canadian TV shows online as well as other geo-restricted content like US TV from anywhere in the world.
First off, you need to pick a VPN provider. We highly recommend that you try ExpressVPN for free. This is one of the most well-known providers in the world right now.
Next, you need to sign up with the provider you chose. After that, you simply need to download and install the VPN app or software on your preferred device, whether it's your smartphone or PC.
Once installed, launch the app. You may need to use your credentials to log into the app.
After that, you need to set up the app. The most important thing you need to do is to choose a server. Since you're trying to watch Canadian TV online, you need to pick a server in Canada such as Toronto.
Wait for the VPN to connect to your preferred Canadian server. This should only take a few seconds.
Once connected, you can now access the Canadian TV platform you want. Browse for your favorite movie or TV show and enjoy.
Top 3 Best VPN To Watch Canadian TV Anywhere
While it's easy to use a VPN to access your favorite Canadian TV show, choosing the right one can be daunting. This is because the VPN market has become quite saturated making it difficult to find the right one for your needs. To help you, we provided a list of the top 3 best VPNs you can use to unblock Canadian TV streaming providers with ease.
ExpressVPN
Coming out on top is ExpressVPN. As one of the most popular and reliable VPN providers out there, it only makes sense that it is the first option we recommend to you.
ExpressVPN is one of the fastest VPN services available today. In fact, according to our test results, it provides an average speed of 48Mbps with a 50Mbps internet plan. This means that ExpressVPN is fast enough to stream live HD videos without any noticeable buffering or lagging.
In addition, ExpressVPN boats over 3,000 servers across the world. It has several servers in Canada including Vancouver, Montreal, and Toronto. This way, you can even use it to bypass regional blackouts on sports broadcasts. This service can also unblock major streaming platforms such as Amazon Prime, Crave, and Hulu with ease.
In terms of security and privacy, ExpressVPN is also competitive. It uses 256-bit encryption in order to keep all your online activities anonymous and private. It also features perfect forward secrecy, a kill switch, and protection against IPv6 and DNS leaking. Furthermore, it comes with a strict no-logs policy, ensuring that no information that could identify you is collected and stored in their servers.
PrivateVPN
When comparing PrivateVPN with the other two VPN services on this list, it's may seem unreliable. It only has a small network of servers–200 servers across the world to be exact. Fortunately, it has a few Canadian servers including Montreal and Toronto, so you can still watch Canadian TV shows online wherever you are in the world.
However, don't let its small server network fool you. What it lacks in its network size makes up for its speed. PrivateVPN is one of the fastest VPN tools you can find that allows you to streamline live HD videos without any buffering or lagging. In fact, according to our test, PrivateVPN offers a steady 44Mbps speed with a 50Mbps internet plan.
Like the other two VPN tools, PrivateVPN also comes with useful security and privacy features. These include a no-logging policy, 256-bit encryption, protection against IPv6 and DNS leaks, and a kill switch. It also allows for up to 10 simultaneous device connections and is available for Windows, Android, iOS, macOS, Linux, and even routers.
Surfshark
Another reliable VPN service provider, Surfshark proudly offers its clients access to about 3,200 servers in over 60 countries including Canada. With its consistent fast speed and exceptional unblocking capabilities, Surfshark makes it easy to stream Canadian TV shows online wherever you are in the world. In fact, this powerful tool even works in bypassing the most stubborn services like TSN.
Perhaps the best feature of this VPN is that it comes with an unlimited connection. This means that unlike most of its competitors like ExpressVPN, Surfshark allows you to use it on every device you have simultaneously.
In terms of security, Surfshark isn't losing either. It comes with numerous privacy and security features including 256-bit encryption, strong protection against DNS, IPv6, and WebRTC leaks, an automatic ad-blocker, malware scanner, and a kill switch. Like ExpressVPN it also has a no-log policy, so you don't have to worry about your personal data being exposed.
Frequently Asked Questions
Can I watch Canadian TV from USA or abroad?
Of course, you can. You can easily watch Canadian TV shows online regardless of where you are using the best VPN service.
Which Canadian TV Services And Channels Can I Access With A VPN?
Provided that you choose the right VPN service, you can virtually access all Canadian TV services and channels you want. These may include Space, SportsNet, CBC, CTV, Netflix Canada and so much more.
In addition, you can even use a VPN service to access other TV platforms from another country including British TV.
What else can a VPN do?
In general, most people think that VPNs are only for unblocking platforms and streaming content wherever you are. However, its main purpose is to help protect your personal security and privacy while browsing online. This means it keeps you anonymous while browsing online and keeps your devices and personal data safe while using public Wi-Fi. Some services also come with convenient features such as ad-blockers and malware scanning to prevent hackers from getting into your devices.
Conclusion
As you can see, there's absolutely no need to miss out on your favorite Canadian TV shows, sports, and movies. All you really need is a good internet connection and a reliable VPN service like ExpressVPN.
By providing you with a Canadian IP address, the right VPN tool can help you bypass any regional and network restrictions. Plus, you can also benefit from the robust security and privacy features of the best VPN, keeping your data and device safe and secure.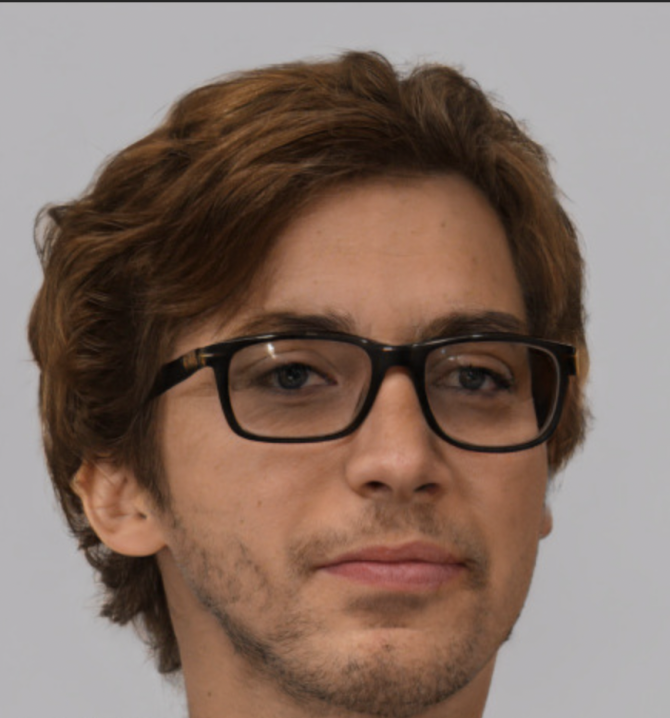 Thomas Smith is the editor of forprivacy.org, overseeing a team focused on building the voice of the cybersecurity world through guides, reviews articles and community. His background is as a writer and seasoned software industry veteran with 10 years of experience.
More Posts