Football is one of the most popular sports in the world. Whether it's the jaw-dropping athleticism, the fast-paced action, or the determined spirits of teams, it's impossible not to be obsessed with this sport.
The extensive appeal of the Champions League is obvious in its broadcast reach, with channel partners in Europe, Asia, North America, the Middle East, Africa, and beyond. This means that you have a wide variety of streaming options which will be discussed in this article. We'll also be sharing steps on how to watch Champions League if you're traveling or living in countries without local channels broadcasting the game.
How To Watch Champions League In The UK?
For football fanatics in the UK, the best channel or streaming platform to stream Champions League live is BT Sport.
They have the exclusive rights to broadcast the Champions League in the UK. This means that it will stream every single match of the Champions League both on TV and online. You can watch BT Sport via Sky TV, BT TV, or Virgin Media. You can also watch the game via the BT Sport app. This allows subscribers to watch Champions League on any device including tablets, mobile phones, smart TVs, and consoles.
How To Watch Champions League In USA?
Soccer fans in the Land of the Free can easily stream the Champions League live on various channels. Your best option is Paramount Plus. You can watch the game through a web browser or using the intuitive Paramount Plus app, which is available for mobile devices.
If you're a cord cutter, then you can try FuboTV to watch Champions League. FuboTV streams over 150 channels and provides access to all UEFA Champions League matches, including semi-finals and finals.
In addition, some of the games will also be broadcasted on CBS. If you're looking for Spanish-language coverage, opt for UniMas or TUDN with your cable package.
How To Watch Champions League In Canada?
Canadian fans are just as lucky as their Southern neighbors since they have access to and stream all Champions League games live on DAZN. What's more, DAZN also has an app on every single platform there is. It supports Android, iOS, Chromecast, Apple TV, Android TV, Amazon Fire TV, PS4, Xbox One, and PC or laptop streaming.
How To Watch Champions League In Australia?
In Australia, you can watch the live stream of Champions League games via Stan Sport. This streaming service will broadcast every single match, completely ad-free. Stan Sport can be accessed via different devices including smartphones, smart TVs, Apple TV, and Chromecast. You can try this platform for free with its 30-day free trial with the Sports add-on offering a 7-day free trial.
How To Watch Champions League In New Zealand?
If you're a football fan from New Zealand, you can watch every game of the Champions League on Spark Sport. You can stream Champions League live via Spark's official website. It's also available on various streaming devices including Apple TV and Chromecast, so there is no shortage of ways to watch the game.
How To Watch Champions League In India?
For those living in India, you can watch coverage of the Champions League via Sony Pictures Networks. They broadcast the games on both TV and their streaming service Sony Liv. However, if you're out of the country during the game, you can simply pick a good VPN service like ExpressVPN to watch the action.
Where To Watch Free Champions League Live Stream?
Most of the above streaming platforms are paid. However, some platforms and website can help you stream the games for free.
For instance, you can take advantage of free trials. For instance, Paramount+ offers a 7-day free trial so you can watch the games for free. In any case, the Sony Liv App allows you to watch the Champions League for free.
Another website is Totalsportek. This site provides links to English commentary and supports both PC and mobile. Also, you don't have to register to watch the game.
How To Watch Champion League Anywhere In The World?
As you can see from the above list, you have a variety of channel options to stream the Champion League games live. But what if your current streaming platform doesn't broadcast the games? Or perhaps you're traveling abroad or live in a country where you don't have access to live broadcasts?
In general, watching the match can be quite tricky for those traveling since streaming providers have geo-blocking technology on their feeds. This is to comply with their broadcast licenses and prevent illegal streaming.
Not to worry, you can watch the Champion League wherever you are using a trustworthy VPN service like ExpressVPN.
4 Steps To Stream Champions League Live Using A VPN
Every game of the Champions League will be streamed live online. The trick is finding out where. The above sections provide you with a list of where to watch Champions League. But if you're traveling, you can still enjoy the game using a VPN. Here's how:
1. Choose A VPN Service
The first step is to find the right VPN service for your needs. We highly recommend that you use ExpressVPN, providing fast and top-class service.
2. Set Up Your VPN
Once you've decided on the VPN service, you can download and install your preferred VPN platform. ExpressVPN is available for Android, iOS, Mac, and PC.
3. Choose a Server
Once your VPN app is downloaded, you can launch it. You will be asked to choose a server. Choose the location you wish to connect to. For instance, if you're in Australia and want to watch the game with a UK streaming platform, choose a server in the UK like London.
4. Enjoy
Once you're connected to your preferred server location, you can now access the specific platform you want. Now you can sit back and simply enjoy the action.
The Top 3 Best Champions League VPNs
With numerous VPN services available today, choosing the right one for your need can be daunting. So, we took the initiative and provided you with a list of the best VPN providers that allows you to bypass the geo-blocking technology of streaming platforms and stream the Champions League wherever you are.
ExpressVPN
ExpressVPN is the most recommended VPN solution to watch the Champions League live stream abroad. It has powerful unblocking capabilities, allowing you to access any streaming platform regardless of your real location.
Not only that, but ExpressVPN also proves to be one of the fastest options in terms of streaming. Our speed tests show that it offers up to 91Mbps on a 100Mbps connection. This is thanks to its extensive network of over 3000 servers in over 90 countries and fast and highly secure encryption protocols.
PrivateVPN
PrivateVPN likes to call itself a powerful unblocker VPN tool. And true enough, even with a smaller fleet of network servers, PrivateVPN can unblock and bypass geo-restrictions of the biggest streaming platform including BT Sport and Paramount Plus.
It also offers a fast speed of up to 89Mbps on 100Mbps internet. In terms of security, PrivateVPN features a top-notch encryption protocol, a kill switch, and a no-logging policy.
Surfshark
If you're looking for a user-friendly VPN provider, Surfshark is a great option. Featuring over 3200 servers in 65+ countries, you can easily connect to streaming platforms from the above list. It also boasts good speed but not as fast as ExpressVPN with only 86Mbps on 100Mbps internet.
It offers powerful encryption protocol and security features such as a no-log policy as well as malware and ad-blocking capabilities.
Frequently Asked Questions
What Is the Champions League?
The Champions League is a yearly football competition. It is organized by the Union of European Football Associations or UEFA and is contested by the top-tier European clubs. In general, the competition starts with 32 teams from across Europe.
They are divided into 4 groups consisting of 8 teams. The best two teams in each group will advance and the competition narrows until there's an overall champion.
When And Where Is The Champions League Finals?
The 2022/23 Champions League is back and the group matches are already underway since September 6. The finals for the Champions League are set for June 10, 2023.
The finals will be held at the Ataturk Olympic Stadium in Istanbul, Turkey.
Can I Use A Free VPN To Stream The Champions League?
Yes, you can.
However, we don't recommend using a free VPN service since it can slow down your internet speed, offer a small network of servers, and tend to have data caps. Instead of opting for free VPNs, it's best to try out a paid VPN service for free. Services like ExpressVPN offers a free trial so you can try their full feature for no cost.
Where Can I stream Champions League For Free?
You can try out streaming platforms with free trials.
You can also stream via Match TV which allows for completely free streaming. Make sure to use a VPN service and connect to a Russian server to watch the game through this streaming platform.
Conclusion
And that's how you can watch the Champions League live stream wherever you are in the world. If you're lucky enough to live in a country where you have access to a streaming platform that broadcast the game, then you'll have no trouble watching the live streams. Otherwise, you can use a VPN service like ExpressVPN to bypass geo-restriction and stream the game action without issues.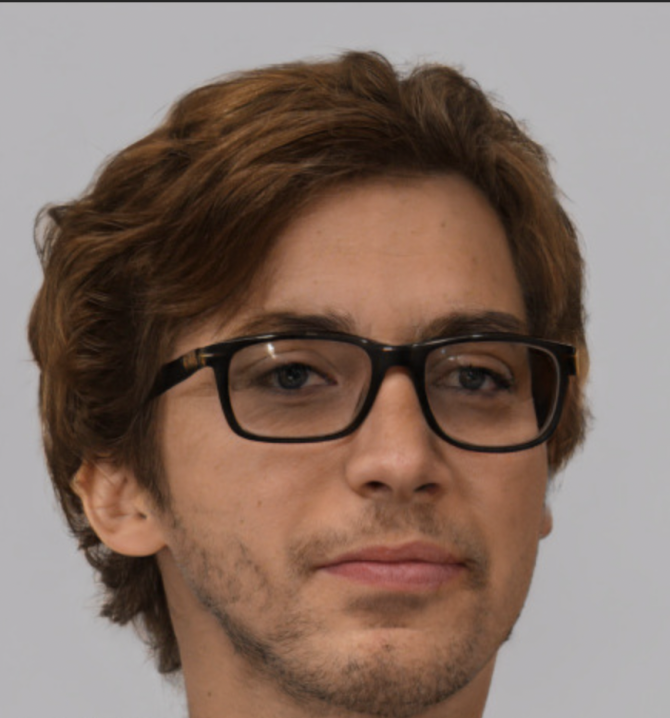 Thomas Smith is the editor of forprivacy.org, overseeing a team focused on building the voice of the cybersecurity world through guides, reviews articles and community. His background is as a writer and seasoned software industry veteran with 10 years of experience.
More Posts