Thomas Smith is the editor of ForPrivacy, overseeing a team focused on building the voice of the cybersecurity world through guides, reviews articles and community. His background is as a writer and seasoned software industry veteran with 10 years of experience.
If you're looking for one of the best online sports streaming providers, then look no further than DAZN. This streaming platform comes with dozens of sports channels and you can see some of the best sports games, leagues, and championships. That said, if you're traveling or live in a place where it doesn't serve, then you may not have access to DAZN content.
However, there's a quick workaround for that–using a VPN service like ExpressVPN.
Find out everything you need to know on how to watch DAZN content from anywhere in the world in this article.
What Is DAZN?
DAZN is one of the most popular online TV services that was launched in Canada way back in 2016. Currently, it offers to stream both on-demand and live sports events. This is why it earned the nickname 'Netflix of Sports.'
DAZN offers subscribers a handful of Major League Baseball games every week as well as other sports such as soccer, boxing, football, UFC, basketball, and rugby. In addition to live and on-demand sports streaming, you can also watch a large number of series and movies for free on the platform.
Previously, DAZN was only available in nine countries–Canada, the US, Italy, Japan, Germany, Austria, Brazil, Switzerland, and Spain. Today, however, DAZN expanded into 200 new nations, including the UK.
While it's available globally, like any streaming platform, DAZN offers different content to people in different countries. This means that if you are from the US and travel to Germany or the UK for a family trip or work, what you can watch on the DAZN platform will change.
Plus, if you go to a country where DAZN is not offered, then you will be blocked from accessing its platform.
Fortunately, you can easily work around these restrictions with the help of a reliable VPN service like ExpressVPN.
Why Do You Need A VPN To Watch DAZN Content?
Licensing obligations make the DAZN platform place restrictions on the content that you can watch based on your specific location. It enforces such restrictions by checking your device's IP address to ensure that you can only access regional content.
As a result, if you travel to another country, then you will not be able to see your country's favorite sports and games.
At the same time, if you try to stream from a country that's out of DAZN's service coverage area then DAZN will instantly block you from watching any content.
However, using a reliable VPN service provider, you get access to multiple DAZN libraries with ease from anywhere in the world. The primary goal of a VPN is to hide your real location by changing the actual IP address of your device to a server in the country you wish to appear in.
So, for instance, if you travel to or live in China, you won't be able to access any DAZN content. Using a VPN service, you can change your IP address and connect to a country where DAZN is available, for instance, in the US, and access the content from your chosen country.
In short, using a VPN, you can watch any match or game in the world without any restrictions.
How To Watch DAZN Content From Anywhere In The World?
If you're itching to watch your favorite sports content on DAZN but can't access your home country's original content or live in a country where you don't have access to the streaming platform, a VPN service should help you bypass these restrictions.
Below, we share quick and easy steps on how to watch DAZN from anywhere in the world:
1. Choose A VPN Service
A VPN is a powerful tool that can help you unblock and access streaming platforms like DAZN with ease. Make sure to take your time and find the right VPN service that can actually unblock geo-restriction access to DAZN. To help you get started, we recommend that you use ExpressVPN due to its high-end security features and excellent streaming speeds.
2. Download And Install
Once you've picked the right VPN service, download and install the service to your device. After installation, you need to set up the VPN server. Scroll through the list of server locations and choose a server in a country that provides access to DAZN content.
3. Log Into Your DAZN Account
Once your VPN service is connected to the server location, you can now log into your DAZN account. Choose your favorite sporting event and start streaming any games you've missed.
Top 3 Best VPN For DAZN To Try
Choosing the right VPN to watch DAZN content can be daunting with the numerous providers available today. To make it easier for you, we share the top 3 best VPN for DAZN that you need to consider.
1. ExpressVPN
ExpressVPN is our top choice for watching your favorite sports game on DAZN. As one of the top names in the VPN service industry, ExpressVPN can access DAZN 100% of the time without any issues. This VPN tool also boasts lightning-fast speeds that can provide an uninterrupted and smooth streaming experience.
We also loved how ExpressVPN comes with powerful security and privacy features such as a no-log policy. It comes with split-tunneling for Windows, Android, Mac, and even routers and features top-notch encryption protocol to protect your data when browsing the net.
2. PrivateVPN
PrivateVPN is another popular VPN service with a very minimalistic interface, making it easier to use, particularly for someone new to the VPN world. This VPN service is super easy to install and comes with an intuitive interface.
It also comes with a fast connection speed, and we were able to connect to a server and watch sports content on DAZN in just a few seconds. And while PrivateVPN only has a few hundred server networks, it still has a server in key locations, including the US, that allows you to access DAZN content with ease. It comes with a zero-log policy and high encryption level of 256-bit AES encryption for better protection of your privacy online.
3. SurfShark
SurfShark is a well-known VPN provider thanks to its fleet of network servers–over 3,000 servers in 90+ countries. As a result, you can unblock and connect to your preferred DAZN content in most of their serviceable country with ease.
In addition, your whole family can fully enjoy this VPN service thanks to its unlimited device simultaneous connection. It also features a zero-logs policy, the latest encryption standards, and key security tools to ensure that you're browsing the web safely.
Frequently Asked Questions
What's the best VPN for DAZN?
ExpressVPN is our top choice for accessing DAZN in [current_year]. It allows consistent access to DAZN and bypasses its geo-restriction blocking.
Why is DAZN inaccessible in my country?
DAZN is geo-restricted due to control and license difficulties. Thus, residents of the countries where DAZN is available like the US and Canada can access its content.
Can I use a free VPN to watch DAZN?
While you can find a free VPN service today, it's worth noting that these services may not be able to unblock or access DAZN content in unrestricted countries. Using a premium VPN service, you can get access to unlimited bandwidths and better security. Fortunately, most VPN providers like ExpressVPN offer free trials on their platforms.
Takeaway
DAZN is a great sports streaming service, but it has restricted access and geo-blocking content. Fortunately, with the best DAZN VPN, you can easily bypass these restrictions and access any DAZN content you want. So, what are you waiting for?
Try out a VPN service like ExpressVPN so you can stream your favorite sports game right now.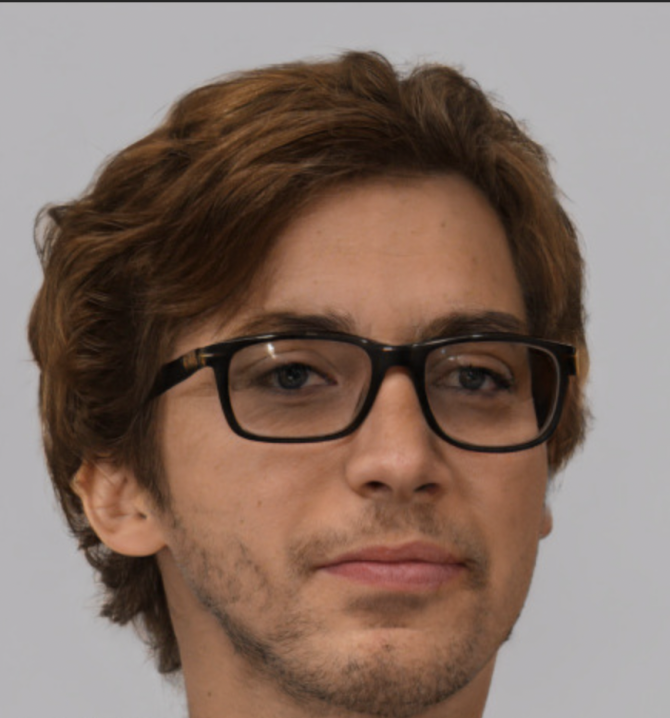 Thomas Smith is the editor of ForPrivacy, overseeing a team focused on building the voice of the cybersecurity world through guides, reviews articles and community. His background is as a writer and seasoned software industry veteran with 10 years of experience.