The full action of the UEFA Europa League is back and is available to watch across Europe and across the world thanks to the official broadcast partners of the association. Football fans have a wide variety of streaming options available as broadcast packages include both live streams and delayed games as well as comprehensive digital coverage and highlights.
In this article, we'll be sharing the numerous platforms you can use to watch Europa League live stream. Don't worry if you're a traveler or live in a country that doesn't have access to platforms with broadcasting rights to the Europa League. We'll also share how you can stream the games regardless of where you are in the world using a VPN.
Where To Watch Europa League In the UK?
The right to broadcast the EUFA Europa League in the UK belongs to the BT Sport channel. They have a long-term deal to broadcast all game matches from the EUFA club competitions, including the Europa League.
Depending on how what TV provider you already have, there are several options for getting the channel. If you're subscribed to BT TV services, you can get BT Sport Ultimate and watch the game in 4K HDR. If you're a Sky TV customer, then you can add five BT Sport channels to your TV package. Take note, however, that BT Sport Ultimate is not available on the Sky TV platform.
Where To Watch Europa League In US?
American fans are lucky enough to watch some of the football action on Paramount Plus, broadcasting every match this season. You can try Paramount Plus free trial for 7 days, after which will cost you $4.99 per month.
Other than Paramount Plus, you can also try the streaming service CBS TV. We recommend you to watch through FuboTV, a complete cable replacement that broadcasts over 100 channels. Like Paramount Plus, it also offers a free 7-day trial.
If you're looking to watch some of the Europa League matches for free, you can use the Spanish language network Univision. However, to watch all of them, you'll need to pay for the service.
Where To Watch Europa League In Canada?
For the folks in Canada, the Europa League live stream will be broadcasted by the dedicated sports streaming service DAZN. The platform is said to show every single match of the Europa League live.
What's more, this platform comes with support for Android, iOS, Chromecast, Apple TV, Android, laptop, and PC streaming.
Where To Watch Europa League In Australia?
Fans in the Down Under can watch every Europa League match completely ad-free with the Stan Sports channel. Better still, you can easily stream Europa League live for free if you're a new customer, with the 7-day free trial.
Where To Watch Europa League In India?
If you're looking to watch the Europa League live stream in India, the streaming service you need to have is Sony Pictures Networks (SPN). They have the right to broadcast all of the EUFA Europa League matches.
Coverage for the matches is an available bot on its over-the-top streaming service, LIV, and TV channel.
Where To Watch Europa League In New Zealand?
Citizens of New Zealand can stream the Europa League games via Spark Sport. This platform has the exclusive right to show the matches in New Zealand and comes with a 7-day free trial for new customers.
Spark Sport is available via a web browser and several platforms including Android, and Apple devices, Apple TV, selected Samsung, LG, Sony, and Panasonic TVs, and select Freeview streamers.
How To Stream Europa League Live From Abroad?
As you can see, there are a variety of options to stream the Europa League games. But, what if you're traveling abroad or live in another country? In general, you won't be able to access the above broadcasting channels.
This is because broadcasters often block people from streaming content that's outside their home region. Such geo-restrictions can make it difficult to watch the games when you're abroad. However, it's not completely hopeless. You can watch Europa League live streams abroad with a reliable VPN service like ExpressVPN.
A VPN service can hide your location and allows you to choose a server from a specific country so it seems like you browsing from there. This allows you to watch Europa League live stream matches regardless of where you are in the world.
Watch The Europa League Live Stream Using A VPN In 4 Steps
So, how exactly do you use a VPN to stream the Europa League matches wherever you are in the world?
1. Pick A VPN
Of course, you need to choose a VPN first. Our favorite is ExpressVPN since it offers reliable features and unblocking capabilities.
2. Download And Install On Your Device
Once you've picked the VPN you want, you can download the app to your preferred device. Then, install the VPN app on your device.
3. Set It Up
Next, you need to set up your VPN. Launch the app and choose a server you want. You want to choose a server in the country of your preferred streaming platform. So, if you want to watch the Europa League on BT Sport, choose a server in the UK like London.
4. Watch The Games
Once your VPN is connected to your chosen server, you can now go to the streaming platform. Search for the game you want to watch and enjoy.
The Top 3 Best Europa League VPN To Try
In this section, we listed our favorite VPN provider you can use to watch Europa League live streams.
ExpressVPN
Taking the top of our list is an all-time favorite, ExpressVPN. This provider offers fast speeds so you can keep up with the game and never miss the action. Its broad network of more than 3,000 servers in over 90 countries and powerful unblocking capabilities can provide you with plenty of options for streaming the Europa League matches.
In addition, ExpressVPN is also known for its variety of amazing features to ensure safe browsing online. It automatically chooses the best encryption protocol for you. It also comes with high-security features that keep hackers and cyber criminals from accessing and seeing your data.
PrivateVPN
Another reputable VPN provider is PrivateVPN. This service may have a smaller network of servers (only 200+ in 63 countries) but it doesn't affect its unblocking capability. It still allows you to watch the Europa League live streams wherever you are. You also don't have to worry about lagging or buffering while streaming with their fast and consistent speed.
It also comes with strong encryption protocols to help protect your data against hackers and even the government. In fact, this service provider also claims to have a strict no-log policy to keep your data safe and secure.
Surfshark
If you're new to streaming over a VPN, Surfshark is one of the most user-friendly options you have. This platform also has a large fleet of servers (3200 servers in 90+ countries) so you can break through geo-blocking technology while providing a steady and fast connection for your streams.
Surfshark also offers convention ad blockers and military-grade AES 256-bit encryption protocols. They also have a zero-logs policy to keep your internet data anonymous and a kill switch to protect your personal data when your VPN suddenly disconnects from the servers.
Frequently Asked Questions
What is the UEFA Europa League?
Formerly known as the UEFA Cup, the UEFA Europe League is the annual football competition organized by the Union Europa Football Associations for European football clubs. This is a second-tier competition, ranking below the Champions League.
What are the important things you need to look for in a reliable Europa League VPN?
The most important thing you need to look for is the VPN's ability to unblock any platform without a problem. This allows you to access geo-blocking channels and watch the games with ease.
In addition, when streaming sports games, you also want to look for a VPN with steady and fast connection speeds. Obviously, you don't want to miss a phenomenal goal because your VPN services cause buffering and lagging issues.
Can I use free VPN services to stream the EUFA Europa League?
While no one's stopping you to use free VPNs, we recommend against the move. This is because free VPNs are notorious for security lapses and may even be logging your online activity and selling the information.
Other than privacy concerns, a free VPN may also have a limited number of servers and may not be capable of unblocking streaming platforms. Thus, you may not be able to access your preferred streaming service. And even if you do get access, you may just end up frustrated because of buffering and lagging.
Thus, it's more recommended to try paid VPN services like ExpressVPN but take advantage of their free trial to determine if they're the right tool for you.
Conclusion
And that's how you can watch the Europa League from anywhere. Using the right VPN service, you can bypass geo-restrictions from streaming platforms, allowing you to watch the matches wherever you are in the world. So, what are you waiting for? Try out ExpressVPN now for free and visit your preferred platform, so you can watch the games anytime, anywhere.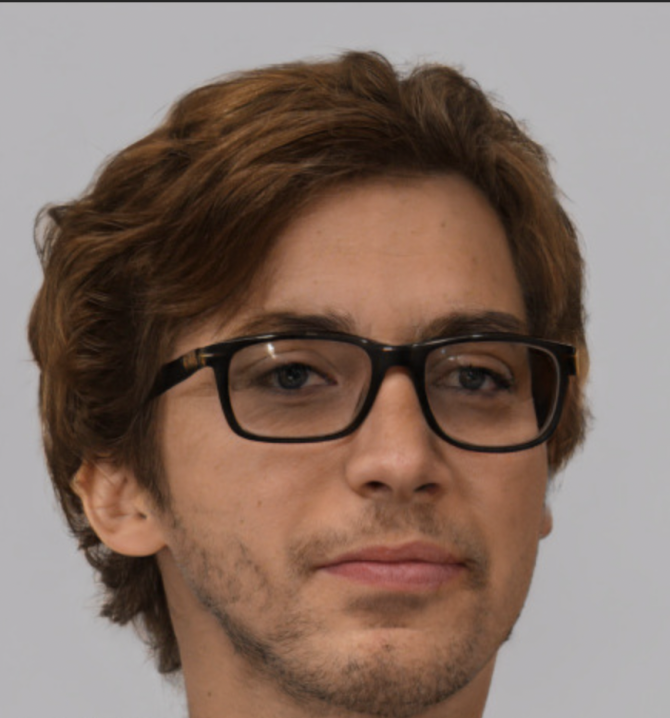 Thomas Smith is the editor of forprivacy.org, overseeing a team focused on building the voice of the cybersecurity world through guides, reviews articles and community. His background is as a writer and seasoned software industry veteran with 10 years of experience.
More Posts