Are you a baseball fanatic? If yes, you will surely enjoy watching MLB. Perhaps you're now wondering how to watch MLB.
Well, there are various channels where you can watch MLB. If you're interested, then be sure to watch today's article. In addition to the channels, we will also discuss how you can watch MLB from anywhere.
Without further ado, let's get started!
Where to Watch MLB?
There are various channels where you can watch MLB conveniently. But unlike other sports, there are no available free channels for MLB. Meaning to say, you will need to subscribe to a certain streaming service.
Fortunately, some of the paid options, particularly those that will be listed below come with a free-trial period that allows you to access the service for free. Just don't forget to unsubscribe before the trial period ends to avoid paying for it.
Nevertheless, here are the top and highly recommended channels and streaming services for watching MLB games.
Sling TV is a channel carrying MLB games like MLB Network, ESPN, FS1, Fox, and TBS. It even covers a number of regional sports networks.
If you want to access all the mentioned channels, you will need to get Sling Blue and Sling Orange.
For this season MLB, as well as YouTube, expanded their partnership in order to provide 15 games of the week streams that are free to watch in 182 countries.
YouTube TV, on the other hand, has channels covering subscriptions. But if you're a bit hesitant to commit to this channel, as mentioned a while ago, you can use the five-day trial.
While it is a bit costly, it is a good catch if you want a cord-cutting service instead of an extra streaming app. DirectTV stream offers regional sports networks such as NESN, YES, and Spectrum SportsNet LA. It even comes with a five-day free trial.
This streaming actually has the majority of national channels showing MLB except for regional sports networks and MLB networks.
Why Should You Use A VPN to Watch MLB Live Stream or On-Demand Content?
Most of the time, geo-restrictions or blackout restrictions can be easily bypassed with a VPN. A VPN will encrypt the internet connection where your device is connected and route it via a remote server. With that, it appears as if you're watching MLB from the country where it was being held.
Besides allowing you to watch MLB from anywhere without hassle, VPNs come with other benefits. As a matter of fact, you can also use this to watch US Netflix regardless of your location.
Further, it will mask all of your transactions and activities online making it a good investment since it isn't just helpful in the world of streaming.
How to Watch MLB Games with A VPN
Whether you're tech-savvy or not, please note that it is very simple to watch MLB live streaming or other content with a VPN. To give you an idea about the process, here's how to watch MLB 2023.
Sign up with a trusted and reliable VPN service provider. If you can't decide which one to get, we highly recommend ExpressVPN. With this provider, you will be able to watch MLB without limitations while ensuring your safety and privacy online.
Once you have a VPN in mind, download the respective app and then install it on your device. Make sure that it is compatible with the device to avoid complicating the problem. It's best that you choose a VPN that offers an app for your device.
After downloading, launch the app and log in with the credentials you entered upon subscribing to the VPN.
Immediately check the list of servers and connect to a server that will let you access MLB wherever you are. For instance, you can connect to a US server.
Head to the official website of MLB and you can now watch MLB from anywhere. In case it's not working, no worries, simply clear the cookies and cache of your browser.
One reason for this is that your present IP address is blacklisted and you will need to connect to other servers.
Best VPNs to Watch MLB 2023
Now that you know how to watch all MLB games, let's take a look at the best VPNs you can use to make everything possible. In fact, even though you subscribe to a channel but are not connected to a VPN, it isn't helpful. So, it's best that you choose the best VPN for your needs.
ExpressVPN
ExpressVPN is a great VPN for accessing MLB from anywhere, particularly outside the United States. It is also capable of avoiding blackouts.
With ExpressVPN, you will get to enjoy more than three thousand servers across 94 countries. And take note there are plenty of servers in the United States.
Since there are thousands of servers that can be used for masking your location, you will have the freedom to either watch MLB live streams or on-demand content.
In addition to having several servers, with this VPN you're also fully protected since it uses 256-bit AES encryption. It also has support for different security protocols as well as IPv6 and DNS leak protection.
ExpressVPN, on the other hand, is ideal for watching MLB content since all of the available servers are optimized to ensure high-speed streaming.
When you subscribe to ExpressVPN, you will have access to 24/7 customer support. When it comes to the plans, they are priced reasonably and you will get a 30-day money-back guarantee.
PrivateVPN
Are you looking for a versatile VPN? Then you can never go wrong with PrivateVPN. This VPN has a lot of great features not just for streaming but also for torrenting and security.
With this VPN, you will enjoy over 200 servers in 63 countries. While it is not as much as its competitors, PrivateVPN will make sure that you are safe from the prying eyes of hackers. And in terms of performance, PrivateVPN does a great job since it is further improved by buying high-quality network (HQN) from IP transits directly.
PrivateVPN has apps for mobile devices and desktops allowing you to watch MLB without any hassle. Further, your P2P activity will also improve thanks to port forwarding as well as the SOCKS5 proxy that secures torrent clients.
Finally, PrivateVPN permits ten devices in one connection simultaneously.
Surfshark
SurfShark is another good VPN you can use to watch MLB from anywhere. In fact, it has over 500 servers in the US alone, spread in 20+ countries. Thus, you can rest easy knowing that your MLB watching experience will not be interrupted.
SurfShark, on the other hand, is using an innovative tunneling protocol, WireGuard. This is to offer impressive speeds which is a good factor for streaming live MLB games.
Besides MLB, SurfShark will also let you unblock other streaming platforms that are restricted in your areas such as Amazon Prime Video, BBC iPlayer, and even Netflix. You can also connect several devices at the same time.
SurfShark has plenty of security features to ensure that your data is secure and safe at all times. It is even operating a strict no-logs policy. Meaning, nobody can track your online activity, not even your ISP.
In case you encounter problems, you can reach out to their customer support team which is available 24/7 via live chat support.
Frequently Asked Questions (FAQs)
How to Watch MLB Playoffs Without Cable?
The good news is that you can watch MLB playoffs even if you're not connected to a cable. All you need to do is visit any of the channels we've mentioned. Further, it is worth mentioning that you will also need a VPN subscription especially if you are trying to access the channel outside of the country where it is based.
Can I Use Free VPNs to Watch MLB?
While there are free VPNs circulating in the market these days, we highly recommend that you opt for a premium one rather than an unpaid one. Please note that the latter usually lack the encryption and technology to access MLB.
Nevertheless, if you're hesitant to spend on a VPN you haven't tried, consider ExpressVPN as it comes with a 30-day money-back guarantee that will let you try the service for free.
Does Using A VPN to Watch MLB Legal?
Fortunately, using a VPN to watch MLB games is completely legal. But as a piece of advice, it is important that you review the terms of use of a certain streaming service. This is to ensure that you are always following the terms and bypassing the geo-restrictions without any problem.
Final Thoughts
MLB games are something you shouldn't want to miss. If you want to enjoy what it has to offer simply visit any of the listed channels adobe.
However, if you have plans to go overseas and don't want to miss any event while you're abroad, don't forget to subscribe to a reliable VPN because some of the channels mentioned above may not be able in your region and the only way to watch MLB with your preferred channel is to use a VPN.
Of all the VPNs we reviewed and tested, we can testify that ExpressVPN is the best option if you want to enjoy MLB. This VPN comes with lots of servers and allows you to use its all service for free as it comes with a 30-day money-back guarantee. What's more, you can use it to unblock other streaming services like Netflix and Amazon Prime Video.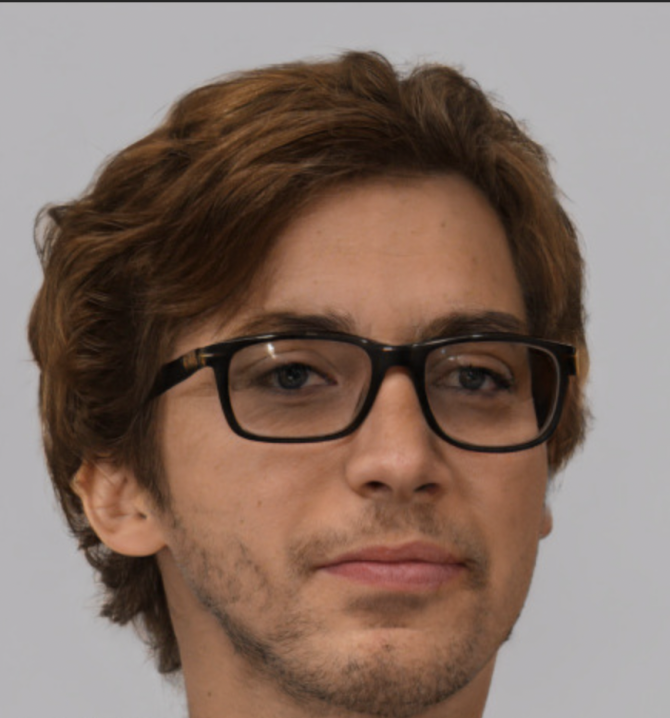 Thomas Smith is the editor of forprivacy.org, overseeing a team focused on building the voice of the cybersecurity world through guides, reviews articles and community. His background is as a writer and seasoned software industry veteran with 10 years of experience.
More Posts