Do you want to know how to get US Netflix? Netflix is one of the most popular streaming platforms offering numerous shows, documentaries, and movies available in hundreds of countries. That said, the content will depend on the country because of streaming rights. As an American company, Netflix US has the most content, most of which is restricted to other countries due to contractual agreements.
If you want to access a bigger library of content and watch Netflix USA, this article can help you there.
How To Watch Netflix US From Anywhere?
Netflix can only allow you to access and watch third-party content that's allowed in your country because of contractual agreements. You can watch a Netflix film in the US, but if you're traveling overseas or live in a different country, that film may not be available in your library. This can be quite frustrating.
Fortunately, there's a way to watch American Netflix wherever you are. Using a trusted VPN service.
Short for a virtual private network, a VPN is software that can help you encrypt your browsing and data online. It also helps unblock content that's currently unavailable in your home country by changing your IP address, which is your location in the online world.
How A VPN can help you access American Netflix
In this section, we'll discuss how VPN can help you access American Netflix. As mentioned before, a VPN helps hide your real IP address, changing it to a new one.
Your IP address is how your electronic device–computer, laptop, smartphone, or tablet–is identified in the internet world. It's a unique code that provides your location and it's how Netflix will know what location you're in and determine what Netflix library to give you.
In order to access the US Netflix library, you need to change your IP address. And this is one of the main functions of a VPN service. Depending on the VPN service, you can choose from hundreds of server locations. You can use these server locations and use an IP address that's located in the US to access geo-restricted Netflix content.
In general, when you download a VPN service, it will provide you with a selection of server locations. Most services also have IP options for streaming a specific platform. Once you choose an IP address you want, your device can easily access the US Netflix library, allowing you to view and watch more content with ease.
Things To Consider When Choosing A VPN For Smooth US Netflix Streaming
As useful as VPNs are, not all VPNs can unblock American Netflix content. While there are hundreds of VPN services out there, only a handful of providers have the infrastructure and capability to bypass Netflix geo-blocking technology.
That said, how do you choose the VPN provider that actually works? Check out these key features you need to look for.
Numerous servers around the world, especially in the US, to help you connect to Netflix US.
Fast connection speeds to ensure quality streaming.
Good tech support for troubleshooting and any inquiries you may have.
Support for numerous devices including Windows, MAC, Android, and iOS.
Uses the best VPN protocol for enhanced security.
The Top 3 Best VPNs To Watch Netflix US From Anywhere
As mentioned before, there are hundreds of VPN services out there. To make it easier for you to choose, we share the top VPN providers you can use to watch American Netflix from anywhere.
ExpressVPN
ExpressVPN is one of the most popular names in the VPN world. It is proven and tested to provide reliable and consistent access to the American Netflix library. With this VPN service, your online browsing and streaming are secured, featuring leak protection and powerful, military-grade encryption. This means that it helps mask your real IP address, preventing Netflix from discovering that you're not located in the US and are using a VPN service.
We tested ExpressVPN in all its server locations and we were able to connect to Netflix on the first try every time. Every episode played is also in Ultra HD quality and we don't have to wait for buffering.
In addition, ExpressVPN also has dedicated apps for all popular streaming devices including Amazon Fire TV and Nvidia Shield. Also, if you like to stream on several devices, ExpressVPN is available in several versions including PC, Android, MAC, smart TVs, and even routers. So, regardless of where you stream, you'll be able to unblock Netflix USA content with ease.
If you're multitasking, ExpressVPN also offers split tunneling on all its browser extensions and apps. This means that you can watch Netflix US library and use the local internet at the same time. The only issue is that ExpressVPN only supports five simultaneous device connections, unlike other competitors like Private Internet Access (PIA).
Overall, only a few VPN providers can match ExpressVPN's unblocking capabilities, so it's worth considering if you want only the best VPN provider possible. If you're interested, you can try ExpressVPN for free.
PrivateVPN
If you're looking for a reliable VPN service that can help you unblock Netflix in 20 countries including the USA, easily without draining your wallet. While PrivateVPN may have fewer servers than its competitors like ExpressVPN, all servers can easily unblock geo-restrictions. What's more, some of the PrivateVPN servers are specially dedicated to channels like Netflix, Sky, Hulu, and BBC.
In addition, PrivateVPN also scored well in our comprehensive speed tests. This means you can stream your favorite Netflix US series and films in high definition and even 4K. Unlike ExpressVPN, though, PrivateVPN allows up to 10 simultaneous connections and is available for Windows, iOS, Mac, Android, and even routers.
Surfshark
SurfShark is another strong contender for the best VPN to watch Netflix US library. It's a versatile VPN platform that unblocks most streaming platforms including Netflix, regardless of which country you want to connect to.
However, if all you want is to access the US Netflix library from outside the 50 states, then SurfShark is a reliable provider with good pricing. This platform does a great job of unlocking exclusive movies and shows in the US library. Outside of the US, you can also access exclusive content in the UK, Canada, Japan, and Australia.
Take note that SurfShark doesn't have a free version. But they do offer a 7-day free trial to help you decide whether it's the right choice for you. That said, their pricing plan is very affordable starting at $2.49.
How To Watch Netflix USA Using VPN?
Regardless of the provider you choose, it's easy to set up a VPN service and get access to the Netflix American library.
Here's how:
Choose a VPN provider, signup, and buy one of the pricing plans. We recommend that you try ExpressVPN using their free trial offer.
Download the app for the device you'll use and follow the installation steps to set it up.
Once it's set up, open the VPN app.
From the homepage, you should be able to change the server or use dedicated servers for Netflix US.
Once the VPN service is up and running, you can log in to your Netflix account. Your Netflix library should refresh and now contain loads of new content.
Frequently Asked Questions
Which one is better, Netflix US vs. Netflix UK?
If you're looking to stream more Netflix content, Netflix US is your best option. Netflix US has the largest library of shows and movies in the world. However, if you prefer to watch UK-based series and movies, Netflix UK is a better option.
How to get American Netflix on Apple TV?
If you're looking to stream more Netflix content, Netflix US is your best option. Netflix US has the largest library of shows and movies in the world. However, if you prefer to watch UK-based series and movies, Netflix UK is a better option.
How to get American Netflix on Apple TV?
The easiest way to access American Netflix on Apple TV from anywhere is through a VPN provider like the ones mentioned above.
How to access US Netflix in Australia?
Conclusion
And there you have it! We hope that this article has helped you learn how to watch Netflix USA from anywhere in the world.
As you can see, only a VPN service can help you bypass Netflix's geolocation restrictions. So, consider trying any of the above VPN services to help access restricted Netflix content and start binge-watching all the new selections of series and movies available to you.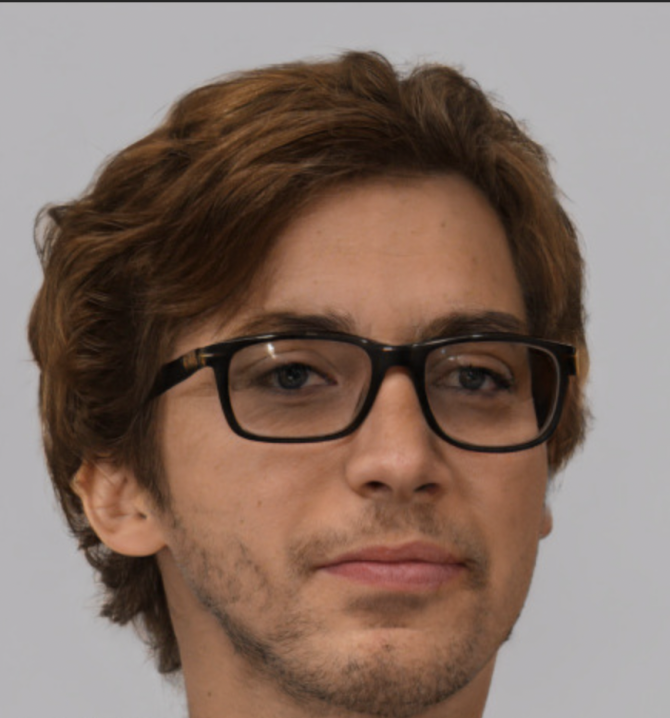 Thomas Smith is the editor of forprivacy.org, overseeing a team focused on building the voice of the cybersecurity world through guides, reviews articles and community. His background is as a writer and seasoned software industry veteran with 10 years of experience.
More Posts