Thomas Smith is the editor of ForPrivacy, overseeing a team focused on building the voice of the cybersecurity world through guides, reviews articles and community. His background is as a writer and seasoned software industry veteran with 10 years of experience.
Ice hockey is perhaps one of the most popular sports in Canada and the US. However, the National Hockey League (NHL) competition is watched by numerous people all over the globe. And you can watch it from several channels broadcasting the games. That said, the NHL game live stream may not be available everywhere via traditional means.
Fortunately, VPN tools can help you watch the NHL live stream wherever you are in the world. Read the article below to learn more.
What Is The NHL?
NHL is a professional ice hockey league comprising 32 teams (7 in Canada and 25 in the US), It's considered the top-ranked professional ice hockey group in the world and also one of the major professional sports leagues in Canada and the US.
The 2022-23 regular season marks the 106th season of the NHL competition. It starts on October 7-8, 2022, with the Global Series in Prague, Czech Republic.
Where To Watch NHL Live Streams In The US?
If you're planning to watch your favorite hockey team play this season, you will have different streaming options in the US. This includes ESPN, ESPN+, TNT, TBS, ABC, and your local RSN for specific teams.
If you have a cable, then this won't be a problem since you can easily get an NHL live stream via the broadcaster's website. However, if you've recently cut the cord, then it can be tricky to find the best streaming service for NHL games.
But we highly recommend that your watch the NHL live stream online via Sling TV, This can provide you coverage for almost 100 nationally televised games. However, if you want the cheapest way to watch NHL live stream without cable, ESPN+ is your best bet since it's essentially the NHL.tv replacement.
Where To Watch NHL Live Streams In Canada?
Like in the US, folks in Canada have different NHL streaming options since coverage is split between a number of channels and their streaming services.
The primary option is Sportsnet and NHL live. However, some games may also be aired by TVA Sports, TSN, CBC, and RDS. To live stream on these channels, you can simply go to their respective sites and watch there.
For the cord-cutters, you can still stream the NHL live action online via Sportsnet NOW, Sportsnet's streaming-only service. It includes Canada's version of NHL.tv, NHL Live, so you can watch out-of-market games for each NHL team as well as the games that are nationally televised in Canada. What's more, NHL Live is continuing its tradition to make Hockey Night for Canada NHL games on CBC totally free for anyone across the nation to watch.
Where To Watch NHL Live Streams In The UK?
For the fans living in the UK, Premier Sports is the best platform to watch the NHL competition. This network shows at least 10 games from every round on Premier Sports channels 1 and 2, as well as its sister channel the FreeSports.
Where To Watch NHL Live Streams In Australia?
For the ice hockey fans in Australia, ESPN is the best platform to watch all NHL games this season. Both ESPN and ESPN2 are available via Foxtel, showing at least two games live every week. However, you can also stream NHL games live via the ESPN App. You can also stream the HNL games live via the dedicated sports platform Kayo Sports.
How To Stream NHL Live From Anywhere?
As you can see, the NHL competition is broadcasted by several channels in Canada, the US, and other select countries. Unfortunately, NHL fans outside these countries might have trouble streaming the games due to distribution rights. The main roadblock to streaming the NHL live games is local and regional blackouts. These are mandated by the NHL to protect an NHL team's regional sports channel.
So, if there's a game between the Boston Bruins and the New York Islanders, you can't watch on the NHL Network if you're in Boston or New York. The game will only be available on satellite TV channels and regional cables.
Fortunately, there's a solution to this problem. Using a VPN tool like ExpressVPN can help bypass these blackouts and watch any NHL games wherever you are–regardless of whether you wish to watch the Stanley Cup playoffs, the draft, or just a regular old hockey game.
A VPN tool can help hide your IP address and make it seem like you are in a different location. This means there's no need to miss any more NHL games.
4 Steps To Watch NHL Live Stream Using A VPN
If you wish to stream the NHL games live using a VPN, here's a quick guide on how to do so.
Get A VPN
The first step is, of course, to choose a VPN. We highly recommend that you use ExpressVPN to stream the NHL games. This is one of the best providers out there, offering your reliability and security when streaming the games.
Download And Install
Once you've picked the VPN for you, you can then download and install it. Most VPN services are available on several devices so make sure to download the right platform device. Once downloaded, simply install the app or software on your device.
Set It Up
After a successful installation, it's time to set up the VPN app. This means you need to choose a server location for the VPN to connect to. Find the best server, preferably one that doesn't have a blackout on the NHL game you want to watch.
As mentioned before, local blackouts are a thing with the NHL live streams. So, if you've chosen a server that impacts the game you would like to watch, then you simply need to connect to a different server.
Go To Your Streaming Platform
Once the VPN is connected to your preferred server location, you can now go to your preferred streaming service to access the NHL Network or the regional sports network and enjoy the game.
3 Best NHL VPN To Try Today
Here's a list of three best NHL VPN you can try:
ExpressVPN
ExpressVPN will always be one of the top names in the VPN industry. In particular, this powerful tool is a great choice for people who want to stream NHL games and other content thanks to its high-speed connections, superior unblocking capability, and expansive network. In fact, this VPN service has up to 3,000 servers that cover 90+ countries in the world.
In addition to its powerful unblocking capabilities, ExpressVPN also boasts robust security features including perfect forward secrecy, a kill switch, 256-bit encryption, and DNS leak protection. Plus, ExpressVPN does not log any of your information or internet data so your activities can't be traced back to you.
PrivateVPN
PrivateVPN may have a smaller fleet of servers across the world, but you shouldn't underestimate this VPN provider. It has made a name for its capability to unblock almost anything and that includes the stubborn NHL network. Plus, it is also fast enough to stream live video without any buffering or lag.
This VPN provider also allows for up to 6 simultaneous connections, so you and your family or friends can easily stream the games from their respective devices. Like ExpressVPN, PrivateVPN also comes with powerful security capabilities including 256-bit encryption, protection against IPv6 and DNS leaks, and a kill switch. Also, it comes with a strict no-logging policy so your browsing activities will remain private at all times.
Surfshark
Like the previous VPN services, Surfshark is also a powerful platform to hide your IP address and unblock restricted content. Like ExpressVPN, it also comes with a network of thousands of servers from different locations in the world. These servers are all high-speed coupled with unlimited bandwidth that allows you to stream the NHL games without worrying about lag, buffering, or low resolution.
It also comes with strong security features such as trusted encryption protocols, a kill switch, and leak protection. More advanced security features include an ad blocker to prevent annoying ads while watching NHL live stream as well as a MultiHop server that provides an extra layer of encryption.
Frequently Asked Questions
Can I Stream the NHL Network?
Yes, you can stream through the NHL Network. It is available on several streaming platforms including Sling TV, fuboTV YouTube TV, and more.
Can I Stream the Hockey Playoffs?
Yes, you can easily stream the hockey playoffs and live stream the whole NHL competition by using a VPN server to connect to your preferred streaming platform.
Is NHL TV Still Available?
In March 202, the NHL league announced a contract with the platform ESPN. This allows ESPN+ to stream 75 regular season exclusive games and 1,000 out-of-market games. This contract also eliminated the need for NHL.tv, meaning it no longer exists.
Conclusion
As you can see, nothing's really stopping you from watching the NHL live stream wherever you are in the world. Every hockey fan who's traveling or lives outside the US and Canada can easily get a VPN service like ExpressVPN to stream the NHL games without problems.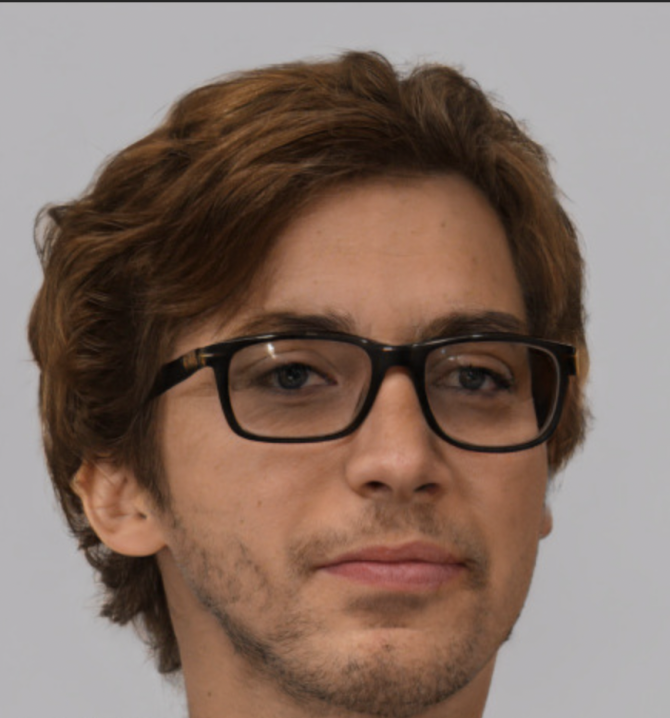 Thomas Smith is the editor of ForPrivacy, overseeing a team focused on building the voice of the cybersecurity world through guides, reviews articles and community. His background is as a writer and seasoned software industry veteran with 10 years of experience.