Thomas Smith is the editor of ForPrivacy, overseeing a team focused on building the voice of the cybersecurity world through guides, reviews articles and community. His background is as a writer and seasoned software industry veteran with 10 years of experience.
WhatsApp is the most versatile chatting platform with more than two billion users worldwide. But like most of the popular apps out there, it uses your information for advertisements through Facebook. That is why you may consider an alternative app for chatting which is more secure and private.
Fortunately, there are several WhatsApp Alternative Apps that lets you enjoy the same smooth and more private chatting experience.  These apps feature various security measures to keep your data private. They also maintain a clean image with no prior record of using the user's data.
9 WhatsApp Alternative Apps You Can Use While Working For 2021
If you want to be fully concerned about privacy, then these messenger applications can be the right fit for you. Check out the detailed information about the WhatsApp Alternative Apps below.
1. Telegram Messenger
Telegram is considered the best alternative to WhatsApp with quality features and optimizations. It is an open-source chatting app that brings you some additional features which are not available on WhatsApp. For example, you can share files up to 1.5 GB, which is not possible on WhatsApp.
Telegram has become a choice of 400 million people worldwide because of its high-grade security features. It uses end-to-end encryption to ensures that the conversation cannot be seen by the others. Besides, it has features like self-destructing messages, passcode lock, etc. to ensure secured conversations.
Apart from the one-to-one conversation, it also features group chat. Besides, you can use the messenger on Android, Windows, iOS, macOS, Linux, etc. You can install the app from a preferred device from its official website.
Telegram Special Features:
Server to client and end to end encryptions.
Super-groups with up to 100,000 users.
Share big files up to 1.5 GB.
Self-destruct media and silent message.
Add nearby peoples.
Send scheduled messages.
2. Viber
The Viber app has been out there since 2012 but it is still being unnoticed by most of the peoples. However, the Viber messaging app is vastly used by businesses and organizations for its cutting-edge calling features. It lets you perform both video and audio calling along with Viber-out calling feature.
You can perform external international calls using the Viber out feature. The Viber offers an optimized calling experience even in a slow internet connection. More so, it equips to end-to-end encryption, ensuring the message cannot be viewed by any third-parties.
Some unique features of Viber include secret chats, group video calls, location sharing options, and data deletion. You can install the Viber platform on Windows, Mac, iOS, and Android from its official website.
Viber Special Features:
Group video calling and location sharing.
Viber-out calls for international numbers.
End to end encryption system.
Self-destructing secret chat.
Options to delete user's data.
Video conference on a slow network.
3. Skype
Skype is the most popular business messaging application out there. It is like a standard for the business and organizations to connect the employees. Especially, when it comes to video or audio conference, no other apps can beat skype as it offers an HD video/audio calling experience.
Skype equips the Advanced Encryption Standard (AES), a military-grade encryption system which is also used by the US government. That means your conversations are completely secured with Skype. It can be also used for holding a meeting where others can join without login.
Skype also allows you to share screens, take interviews, international calls, call recording, live subtitles, and many more things. It is also compatible with an extensive array of devices including Windows, Mac, iOS, Android operating systems. You can download skype from the official website easily.
Skype Special Features:
High-definition audio/video calling.
Screen sharing and smart messaging.
Military-grade encryption technology.
Smart messaging and external calls.
Live subtitle and call recording option.
4. Snapchat
Snapchat is a popular photo story-based social media with more than 250 million users worldwide. It is most popular amongst the teen as they can easily meet and greet new friends. You can use Snapchat as it lets you chat, audio, and video calls.
Snapchat is more preferred for casual chatting and calling as it includes a lot of fun features. Some of the features you may find interesting are snap map, bitmoji, geofilter, photo filters, photo lenses, trophy case, snap code, etc.
When it comes to security, we can say that the platform offers decent protection with end to end encryption. However, the encryption system only protects the shared images. Messages and calls are not protected through encryption.
Snapchat is officially available for Android and iOS devices on its official website.
Snapchat Special Features:
Allows messaging, audio, and video calls.
Various photo filters and lens.
Discover stories from snap maps.
Create a story with Lens Studio.
Share photos safely.
5. Band
The Band is a well-designed application for group communications. It is used by various businesses and organizations for connecting the team members.  Some of the unique features of the Band include Community Board, To-Do lists, shared calendar, polls, private chats, etc.
You can easily create a group/ space in the Band app and control all of its aspects. Such as, it lets you adjust privacy, assign privileges, control notifications, manage members, and much more things.
The Band can be also used for public chatting through public groups. It has also support personal/ private messaging. The Band is currently available for android, iOS, Windows, and Mac on its official website.
Band Special Features:
Community groups and private chats.
Create a to-do list, share calendar and polls.
Control group privacy and aspects.
Control notifications and manage members.
6. WeChat
WeChat is one of the most popular alternatives of WhatsApp with the same arrays of features but better security. Like WhatsApp, you can send messages, pictures, emojis, and perform audio and video calls on the platform. You can also create a group with 500 individuals in WeChat.
There is a unique way to find new friends in WeChat using the "People Nearby" feature or by shaking the phone. More so, WeChat also allows you to share photos, short videos, and links through moments like Facebook and Instagram.
Currently, there are 10 million members in WeChat and it is most popular in the Asia region, especially in China. You can even order foods from restaurants, make payments, and send money through WeChat in China. It is currently obtainable for android, Windows, iOS, and Mac from the official website.
WeChat Special Features:
Finds new friends by shaking the phone.
Share photos and small videos like Facebook.
Orders from restaurants and make payment.
Send funds to friends and pay for services.
7. Hangouts
Google Hangouts is another well-designed app for video calls and text messaging. It also allows you to do conference calling with up to ten individuals simultaneously.  Like WhatsApp, you can find the peoples from contacts to talk to.
You can also message or video call the persons from your Google Contacts. You can set status, share photos, videos, messages, maps GIFs, stickers, and emojis to express yourself better. It also supports external calls at a minimal fee.
The Hangouts app also has voicemail integration, making your conversations easier and more flexible. It currently supports android and iOS devices. The Hangout app is also available as a web app. You can install the Google Hangouts app on your preferred device from their official website.
Hangouts Special Features:
Well-designed and intuitive interface.
HD video, audio, and conference calling.
Support international calls.
Intelligent muting and screen sharing.
Integration with other Google
8. Bridgefy
The Bridgefy messaging app is a little bit different than the other apps mentioned in the list. It is an offline chatting platform that works through Bluetooth. Bridgefy is suitable for connecting people on a small range. You can contact people within 100 meters or 330 feet using the Bridgefy app.
The Bridgefy can be a great companion for you and your buddies in places where the internet is not available. You can do both private and group chat in the Bridgefy app. It doesn't include any encryption system as there less risk of data exposure.
One interesting thing about the app is you don't require adding people to it. The app will automatically detect the app users within the range. The app can be a great way to connect with neighbors. It is currently available for Android and iOS, and obtainable from their official website.
Bridgefy Special Features:
Works without internet using Bluetooth.
Suitable for rural areas without internet access.
Support private and group chatting.
Automatically detects users in 100 meters.
9. Kik
Kik Messenger is one of the most recognized social messaging apps currently with more than 300 million users worldwide. The app is mostly used by teens around the US and Europe. You can do several things apart from transferring messages and calls using the app.
Kik also supports group chatting with up to 50 participants. You can hold private group chats with six participants using the app. You can easily find other Kik users through the Kik Code or by searching their user name. Interestingly, you don't require anything except a name and email to create a Kik ID.
You can also interact with Kik bots which are not offered by other chatting platforms. Kik doesn't use any encryption to secure your messages but they claim to delete it as soon as possible from their server. It is currently available for android and iOS. You can download Kik from its official website.
Kik Special Features:
Support private and group calling.
Allows you to find users easily by Kik Code.
Requires only email and username to create an ID.
Lets you interact with Bots.
Summary
These are some of the best WhatsApp Alternative Apps that will surely offer you a better experience. They include appropriate features to make your communications easier and smoother. Those apps also ensure your privacy with various security measures. So, you can utilize the mentioned apps without any further thoughts.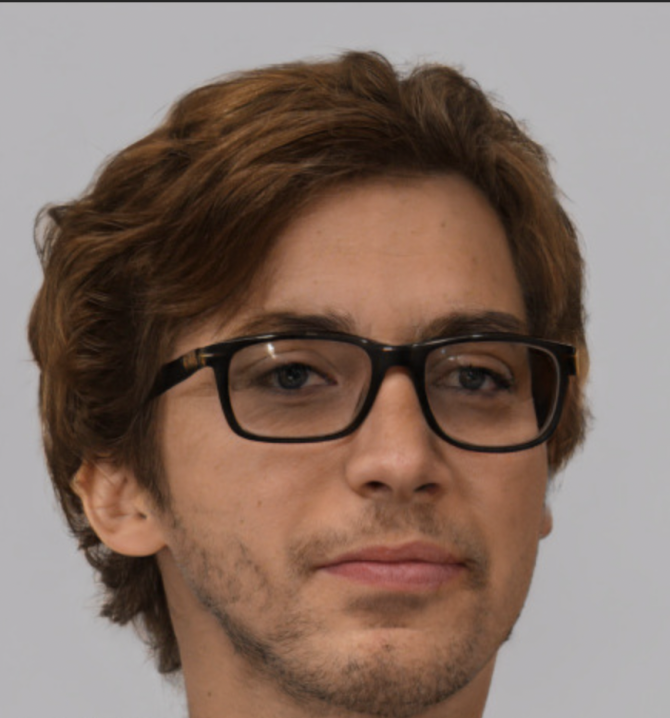 Thomas Smith is the editor of ForPrivacy, overseeing a team focused on building the voice of the cybersecurity world through guides, reviews articles and community. His background is as a writer and seasoned software industry veteran with 10 years of experience.